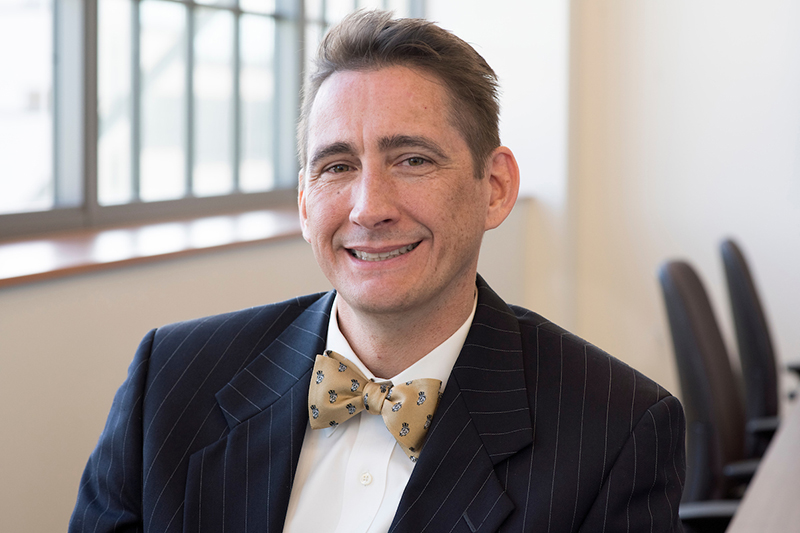 To inspire future leaders in health care, our faculty must be leaders themselves.
Wake Forest School of Medicine's Academic Nursing program director, Michael Rieker, DNP, FAAN, has been inspiring and leading our nursing graduates for over 15 years. As a CRNA for more than 25 years, an officer in the US Army Reserves, an educator of more than 300 CRNAs and a champion of his program—elevating Wake Anesthesia to be among the top ten in the nation—he more than exemplifies leadership. His program cultivates a supportive environment where students can thrive, and faculty can facilitate excellence in nursing education.
Rieker has been nationally recognized as the American Association of Nurse Anesthetists Program Director of the Year and was instrumental in launching our Doctor of Nursing Practice program, which prepares students for advanced roles at the highest level of nursing practice. In 2020 he lead the transformation of these programs into an academic department, and now serves as the first Chair of the Department of Academic Nursing at Wake Forest School of Medicine.
Our academic nursing students leave the program prepared to create meaningful change in patient outcomes and to help lead the future of health care.