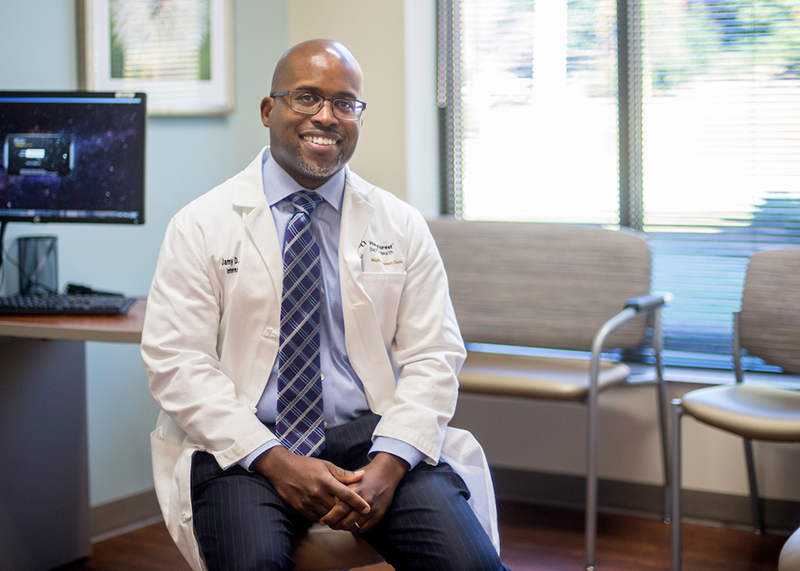 As a med student at Duke University, Jamy Ard, MD, became intrigued with obesity medicine.
"It's a fascinating field. Helping people lose weight changes their lives—their quality of life and how they feel about themselves," says Ard, professor of epidemiology and prevention. "Obesity treatment also decreases your risk of many diseases. It touches a person from head to toe, inside and out."
As co-director of the Weight Management Center at Wake Forest Baptist Health, Ard helps people lose weight and improve their health. An important part of that is helping people understand that obesity is a chronic disease that often requires treatment. "I love seeing change in people—the satisfaction when people say, 'I can do this. I just needed to have some help and some professional support.'"
When he isn't working with patients, Ard researches ways to improve the health of his patients. He's currently a co-investigator on a pilot study that examines bone loss in patients who've had bariatric surgery, and he's also lends his support to the Triad American Heart Association .