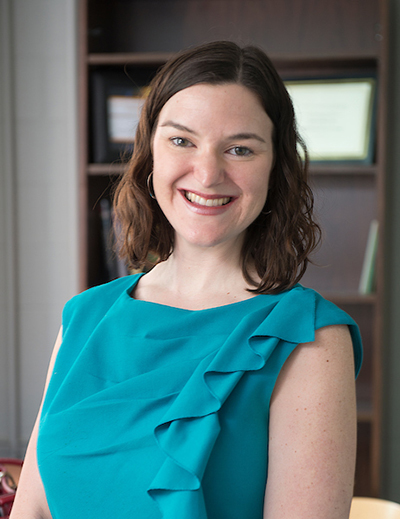 When Rebecca Erwin Wells, MD, MPH, started medical school, she thought she wanted to be a pediatrician, but a curiosity about the mind-body connection ultimately led her in a different direction.
"As a medical student, I realized I was really fascinated with the brain and the neurobiology of the mind-body connection and how what we think and feel can affect our physical health and well-being," Wells says.
After graduating from the Brody School of Medicine at East Carolina University and residency at UVA Health, Wells' interest in well-being led her to Harvard Medical School where she completed two fellowships, one in complementary and integrative medicine, and another one in headache medicine. She also received her Master's of Public Health from Harvard T.H. Chan School of Public Health.
Today, she's the headache section head of the Department of Neurology at Wake Forest Baptist, and she also founded and directs the Comprehensive Headache Program. She researches the efficacy and mechanisms of #mindfulness with a specific focus on adults with migraines.
Most recently, Wells, who was been with Wake Health since 2012, is leading a study to evaluate how a mindfulness meditation strategy impacts stress and anxiety during the COVID-19.
But research doesn't happen in silos, and Wells loves mentoring students and having them on her research team.
"Research isn't something you can do alone," she says. "It has been a real joy to foster interest and growth in students who are learning about medicine."