By the time they graduate, the Wake Forest School of Medicine Class of 2022 will have logged over 10,000 volunteer hours serving local organizations as part of the Service-Learning Scholars (SLS) certificate program. This work is having an important impact on the Winston-Salem community while also providing students with experiences that will influence them throughout their medical career.
SLS is an optional certificate program that encourages medical students to volunteer with organizations that primarily work with underserved populations. To earn the certificate, students must complete a certain number of volunteer hours during each of their four years and attend two community organization presentations annually.
"The SLS certificate is a wonderful example of the power of our certificate programs to engage students with community members, deepening their understanding of needs and local issues as well as their commitment to advocacy in the realms of patient care and areas requiring systemic change," said Assistant Professor Stacy Schmauss, EdD, who oversees the school's certificate programs.
Students leading students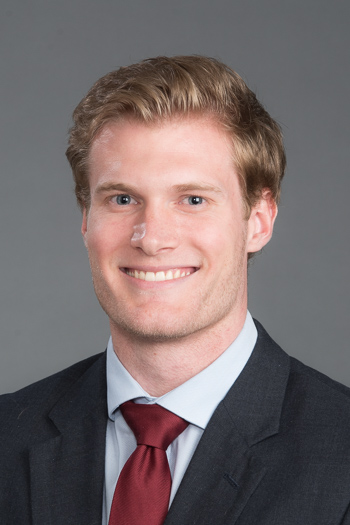 "The SLS program offers an easy way to get involved in the community while also giving organizations volunteers who are motivated and driven to help," said Zechariah Harris, a class of 2022 SLS chair. "By spanning all four years of medical school, it also encourages continuous involvement and growth."
The certificate is entirely student-driven, which Harris says is helpful because students understand the time constraints of medical school and can offer flexibility that makes it easier to participate. Schmauss and Marcia M. Wofford, MD, provide guidance as faculty advisors.
Each year, the SLS class chairs and faculty advisors work together to set program requirements, establish partnerships with community organizations and develop ideas for encouraging students to participate. For example, Harris and the class of 2022 created a day of service that encouraged students to dedicate volunteer time on a specific day. Organizations used this as an opportunity to complete projects such as painting or refreshing spaces, which required a group of volunteers working together at the same time.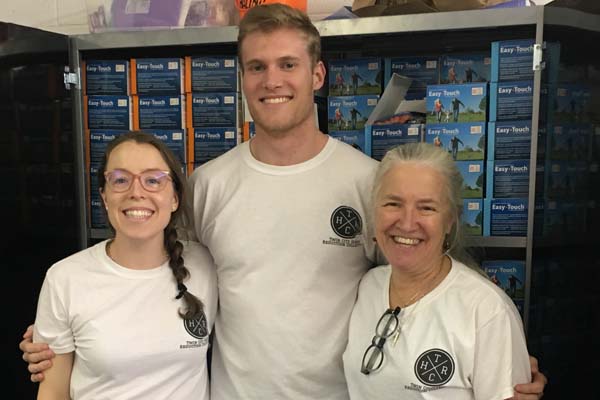 Harris has devoted most of his own volunteer time to the Twin City Harm Reduction Coalition, an organization that seeks to reduce harm that comes with drug use in the community by providing support and services for individuals who struggle with substance use disorder. "Working with this organization has given me an important perspective on the opioid epidemic in Winston-Salem," Harris reflects. "This was useful when I started my third-year rotations and began to see how doctors handle prescribing opioids. I was also able to talk about this experience during my interviews for an anesthesiology residency."
Gardening for good
Students who enjoy spending time outdoors can volunteer with Goler Garden, a collaboration between the Goler Foundation and Atrium Health Wake Forest Baptist's Downtown Health Plaza, an outpatient clinic. The garden, located just behind the clinic, yields over 1,000 pounds of produce annually that is provided to patients who may be struggling with food insecurity.
Wake Forest medical students and faculty, local community members and the local Junior League tend to Goler Garden's 36 raised beds from spring to fall. Student leaders work with Carolyn Pedley, MD, faculty director for the garden, to recruit volunteers and decide what items will be planted each year. The bountiful garden has produced a wide variety of items, including okra, kale, lettuce, cabbage, beans, watermelon, squash, cucumbers, sweet potatoes, eggplant, carrots, beets, basil and sunflowers. Several fruit trees were added this year.
| | |
| --- | --- |
| "We learn so much in medical school about medications we can prescribe and how to manage illnesses from a medical perspective," said Alexander Ambrosini, a class of 2022 representative for the garden. "Being a leader for the Goler Garden has opened my eyes to how important something as simple as a normal diet is and the challenges some people with chronic illnesses have in accessing healthy foods such as fresh fruits and vegetables." | |
Student leaders are always looking for ways to improve the garden's impact. For example, they would like to put together baskets of items that work together in a recipe rather than simply providing a hodgepodge of what was picked that week. They are also working to link the garden with a local kitchen that offers cooking classes aimed at helping families eat healthier.