The Department of Internal Medicine's Informatics and Analytics team aims to advance the Department's mission of leading Atrium Health Wake Forest Baptist's evolution as a preeminent learning health system. The team supports this mission by working with faculty to improve electronic health record (EHR) workflows by:
Mobilizing and visualizing EHR data in support of health care delivery research and initiatives to improve quality, safety and costs
Generating the data needed to advance evidence-based practices
Promoting interprofessional and cross-departmental collaborations
Meet Our People
Ajay Dharod, MD, FACP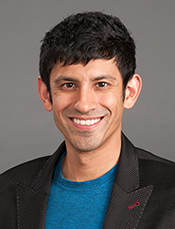 Ajay is currently assistant professor of general internal medicine and serves as the vice chair of Informatics and Analytics for the Department of Internal Medicine. His background has included developing EHR tools that facilitate research, enhanced workflow, population management, quality improvement, clinical decision support, principles of data safety, interoperability and the challenges of conducting research from EHR-derived data. Highlights include:
Background in electrical and computer engineering
A track-record of research, innovation and teaching excellence awards
Creation, development and implementation of EHR-based applied informatics interventions and EHR-integrated digital health application through interprofessional and interdepartmental collaboration
Ajay plays a central role in several extramurally funded grants, as well as directing a resident-focused educational informatics mentorship program he created. He holds board certification in Internal Medicine and Clinical Informatics and maintains an active clinical practice in the inpatient, consultative perioperative and outpatient domains. Ajay's aims to improve the health of patients, families and communities through the development, implementation and effective evaluation of innovative applied clinical informatics interventions. He believe that the downstream return on investment for educating future generations of clinicians, scholars and informaticists will have the most profound impact on health care and our society.
In his spare time, Ajay enjoys remaining physically and cognitively active through biking on local trails, tennis, wakeboarding, yoga practice and playing chess.
Dave Miller, MD, MS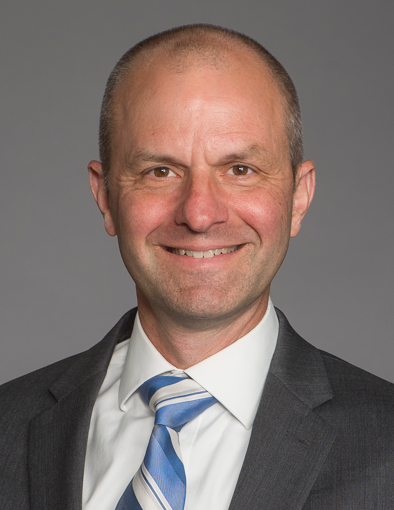 Dave is a primary care physician, board-certified clinical informaticist and professor of internal medicine and public health sciences. His background includes the development and implementation of novel digital health tools to enhance the patient and provider experience. His research interests include cancer prevention and control, patient decision aids and multilevel digital health interventions.
Dave works directly with the Informatics and Analytics team in several important initiatives, including the Mobile Patient Technology for Health (mPATH™) digital health navigation platform, one of the marquee programs at Atrium Health Wake Forest Baptist.
Tom Houston, MD, MPH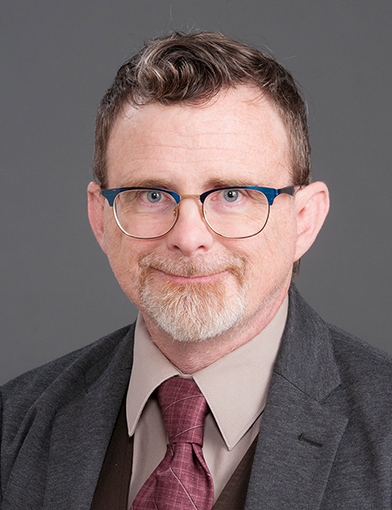 Tom is currently professor of internal medicine and vice chair for Learning Health Systems. Tom obtained his medical degree from Wake Forest School of Medicine and recently returned to his alma mater. His research focuses on change at the system, provider and patient level. His work integrates implementation science, health informatics and behavioral science.
The Informatics and Analytics team works closely with Tom to obtain data and implement that knowledge back into the EHR for further practice.
Bradley Rowland, MD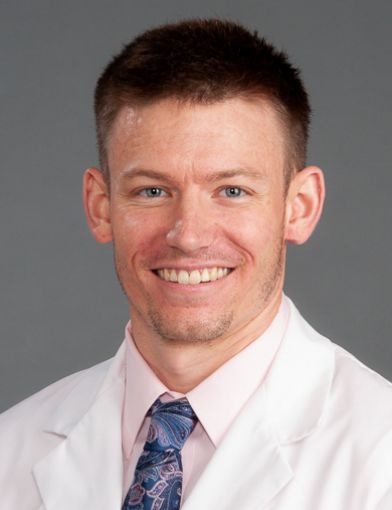 Brad graduated Wake Forest's Internal Medicine Residency program in 2023 and participated in the Clinical Scholars in Informatics (CSI) Pathway. He now serves as a clinical instructor in Hospital Medicine and as Assistant Director of the CSI pathway. As part of his resident CSI project, Brad implemented a clinical decision support tool to reduce readmission risk within the context of a randomized clinical trial - he continues this important work examining readmissions collaborating with Advocate- Atrium colleagues. Brad's informatics and research interests include predictive analytics/modeling and implementation science. His Meyers Briggs characterizes him as highly skeptical and curious for which he maintains a healthy skepticism. In his spare time, he boulders at the local rock-climbing gym, plays chess and spends time with his wife and son. Two of his favorite books include All The Light We Cannot See and Medical Nihilism.
Sean Hernandez, MD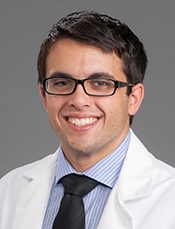 Sean is a board-certified internist with the Section of General Internal Medicine. He is currently practicing clinical informatics and plans to obtain board certification via the American Board of Preventive Medicine. His informatics interests include:
Applied cancer genomics
American Association of Medical Colleges's Project CORE
Internal medicine resident education
Chris Kelly, MD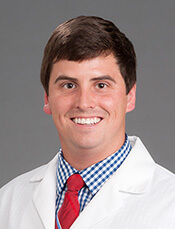 Chris is a board certified internist, an assistant professor of general internal medicine and a certified physician builder on the Informatics and Analytics team. He is a clinical educator who serves as an Associate Program Director for the Wake Forest Internal Medicine residency program. Chris is the director of Point-of-Care Ultrasound (POCUS) for the Department of Internal Medicine and the leader of the POCUS Curriculum for the Internal Medicine residency program. He practices medicine in both the inpatient and outpatient setting, and he plays an active role mentoring residents within the Clinical Scholars in Informatics (CSI) pathway. Chris works with the informatics team to contribute to the future of medicine through his work in medical student and resident clinical education, clinical research, quality improvement and point-of-care ultrasound.
Padageshwar Sunkara, MBBS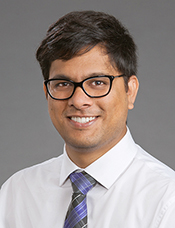 "SP" is a physician leader in Clinical Informatics and Data Analytics with a Master of Management degree in Clinical Informatics from Duke University. He is board certified in internal medicine and currently practices as assistant professor of general internal medicine under the Section of Hospital Medicine. SH currently serves as the co-director of the Hospitalist at Home (H@H) program at Atrium Health Wake Forest Baptist. His areas of interest include operations and strategy, quality improvement and clinical decision support and he holds multiple Epic certifications.
Over last few years, SP has supported projects that leverage technology to increase health care value, improve communication and enhance patient safety with a focus on informatics and data analytics. He plans to apply his skill set gained in the areas of clinical care, operations, informatics and data analytics to augment learning health system research and to promote value-based care. His most recent accomplishments include:
Establishing a second-level observation unit at Wake Forest Baptist Medical Center
Establishing an innovative Hospitalist at Home (H@H) program to help with inpatient capacity constraints during the COVID -19 pandemic and beyond.
In his free time, he likes to travel, spend time with his family and dog, and ride motorcycles with his buddies in the beautiful back roads of North Carolina.
Richa Bundy, MPH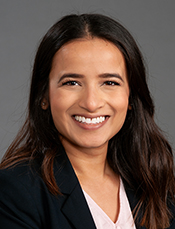 Richa is s a biostatistician in the Department of Internal Medicine with a Master of Public Health degree in epidemiology from the University of Michigan. She has several years of experience wrangling EHR data in both academic and operational health care settings. She currently plays a lead role in supporting health informatics and analytics projects for residents, fellows and faculty across the department and institution. Her expertise involves EHR data extraction, statistical programming and analysis, predictive modeling and creating data visualizations and analytic dashboards. Richa aspires to continue to leverage her skill set in analytics to study health care populations and to improve health care delivery and patient outcomes.
In her spare time, Richa enjoys traveling, being outdoors and spending time with family.
Adam Moses, MHA, PMP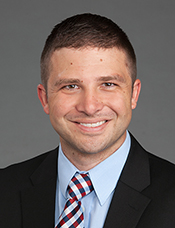 Adam is the technical lead in the Department of Internal Medicine. He holds a master's degree in Healthcare Administration, a Project Management Professional certification and multiple Epic Certifications. He has almost 15 years of experience in leading projects, operations and EHR development. His role allows him to serve the entirety of the Internal Medicine department by supporting physician builders, mentoring the Clinical Scholars in Informatics on EHR design and innovation, as well as the technical resource for funded research studies throughout the institution.
In his spare time, Adam enjoys spending time with his wife and two children, watching Appalachian State Football, Disney movies and golfing
Lauren Witek, MStat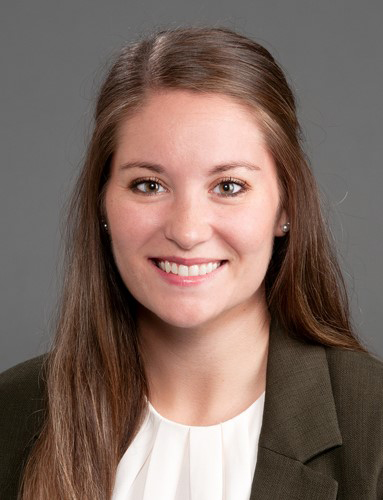 Lauren is a new member of the Informatics and Analytics team and serves as a biostatistician. She has a master's degree in statistics from North Carolina State University. Lauren assists staff, residents, fellows and faculty members within the Department of Internal Medicine with electronic health record data extraction, cleaning, analysis using well-known statistical software and data visualization. She also contributes to academic abstracts and manuscripts. Lauren is involved in both quality improvement projects as well as research and collaborations outside of Internal Medicine. She aspires to help advance operations and research across the enterprise, thereby helping patients, families and communities.
In her spare time, Lauren enjoys spending time with her family, traveling and reading a good book.
Corey Obermiller, MStat
Corey is a Biostatistician embedded within the WFUSOM Dept of IM Informatics and Analytics team supporting the development of academic Learning Health Systems (aLHS) through data extraction, data cleaning, statistical analysis, data visualization and contributions to implementation science. He holds a master's degree in Statistics from Penn State University and previously taught mathematics and statistics courses, while living abroad in China. He works closely with Dr. Houston, the aLHS program and Department of IM faculty, fellows, residents and staff to help inspire, investigate and implement cutting-edge medical ideas that will accelerate innovation and improve livelihoods of people within the Triad and beyond.
In his spare time, Corey loves to travel abroad, play rugby and spend time with his wife and rescue dog.
Please use the following acknowledgement for all publications, posters, presentations and/or other documents that result from the utilization of the Informatics and Analytics Team:
The author(s) would like to acknowledge (Insert I&A Team Member Name(s) Here) of the Wake Forest School of Medicine Department of Internal Medicine's Informatics and Analytics Team for their expertise and support in this effort.