Message from the Co-Chairs of Research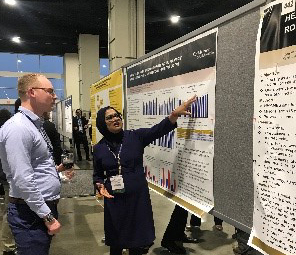 Hospital Medicine's research mission is to conduct and initiate clinical research that contributes to the field of hospital medicine and health care learning systems. The Hospital Medicine Research Committee aids our hospital medicine providers in all phases of a research project from start to finish:
Help formulate a research question
Assist with the Institutional Review Board approval process
Help with data collection
Formulate a statistical plan
Perform the statistical analysis
Assist with manuscript writing
Our research in hospital medicine is focused in several areas, including (but not limited to):
Cardiovascular research
Obesity and metabolism
Learning health care systems
Implementation and evaluation of several pilot interventions in hospital medicine settings
High-value care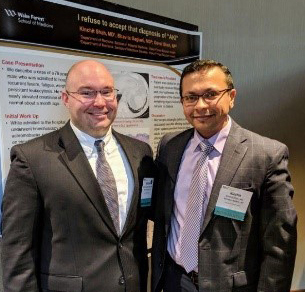 We are also involved in collaborative research within and outside the Wake Forest Baptist Health system. Our section is comprised of outstanding hospital medicine providers with innovative and creative minds, who are always thriving in the field of evidence-based medicine. Overall, our scholarly activity has increased by more than 2.5 times since our last academic year, and our hospital medicine providers continue to present their work at local, regional, national and international conferences as well as having it published in peer-reviewed journals. Our goal moving forward is to continue to increase the quantity and improve the quality of our scholarly work as well as to receive grant funding for our section.
Parag Chevli, MBBS
Assistant Professor of Internal Medicine
Co-Chair of Hospital Medicine Research
Luqman TK, MD
Assistant Professor of Internal Medicine
Co-Chair of Hospital Medicine Research
Journal Club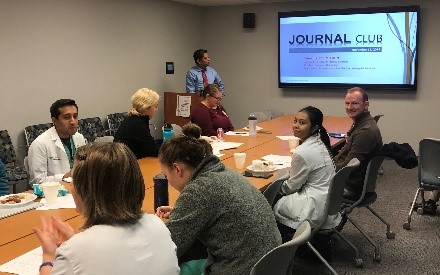 Under the leadership of former co-chair Dr. Tareq Islam, the Section of Hospital Medicine started its own Journal Club in January 2019. Each month, we dissect important and clinically relevant research papers and focus on their research methodology and data analysis. The goal is to stay up-to-date on any new advancements or guidelines in hospital medicine (and other fields) as well as to promote scholarly activities within our section.
Scholarly Activity, July 2018 to Present
Grants
Hospital at Home (H@H) - Duke Endowment Grant
Description: Realizing Equitable and Accessible Care through Hospital at Home Implementation and Testing (REACH-IT)
Raghava Nagaraj and Padageshwar Sunkara will be serving as Project and Research lead
Hypertensive Disorders of Pregnancy (HDP) - Duke Endowment Grant
Description: A randomized control trial comparing remote Blood Pressure Monitoring (BPM) intervention to usual care for postpartum women
Padageshwar Sunkara will be serving as a Physician Lead in Informatics and data analytics
Awards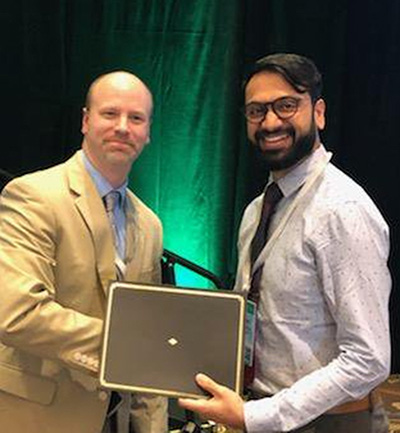 Parag Chevli, MBBS, won the best oral case presentation on his abstract entitled "Impact of post-operative ACEi/ARBs on mortality and morbidity in patients with asymptomatic troponin elevation in the perioperative period" at the 2019 Perioperative Medicine Summit in Orlando, Florida.
Padageshwar Sunkara, MBBS
, had a publication in
BMJ Quality & Safety
entitled "Impact of Structured Interdisciplinary Bedside Rounding on Patient Outcomes at a Large Academic Health Centre" that was recognized as a "Top 10 Paper Published in 2019" by the Wake Forest School of Medicine's Department of Internal Medicine.