Resident education includes Hospital Medicine faculty serving on important residency committees (for example, Clinical Competency Committee, Intern Selection Committee, and so forth), providing mentorship to internal medicine residents and directorship to several key internal medicine residency rotations, and providing education to medical students, physician assistant students, and nursing practice students.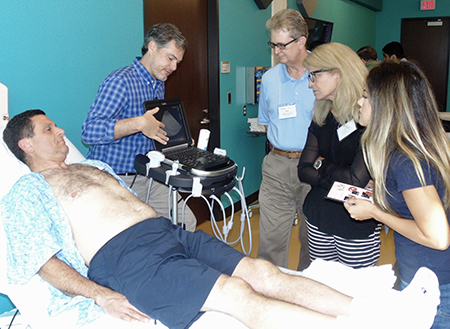 Educational highlights include:
Advanced Practice Professionals Curriculum Series: This training curriculum is offered to targets our advanced practice providers to help them excel in their profession.
Hospital Medicine Curriculum Series: These weekly CME conferences help our Hospitalists to stay up-to-date on evidence-based care.
Hospital Medicine Training Pathway: Dedicated to teaching the core principles of hospital medicine to Internal Medicine residents, that includes quality improvement, patient safety, hospital efficiency, health care finances, and the business of medicine.
Internal Medicine Resident Education: Clinical opportunities include the Perioperative and Inpatient Consult Medicine, General Medicine, and After-Hour Teaching Services.
Medical Student Education: This includes coaching Acting Interns (fourth-year medical students) and third-year medical students on our rounding services.
PA Student Education: We provide an inpatient educational experience for PA students in a 1:1 faculty-to-student ratio when PA students rotate on our services.
Point of Care Ultrasound (POCUS) Training: We train Internal Medicine residents on improving their POCUS competency.
Wake Forest Baptist Health Update in Hospital Medicine Course: This yearly continuing medical education opportunity shares information with providers about the latest advances in hospital medicine.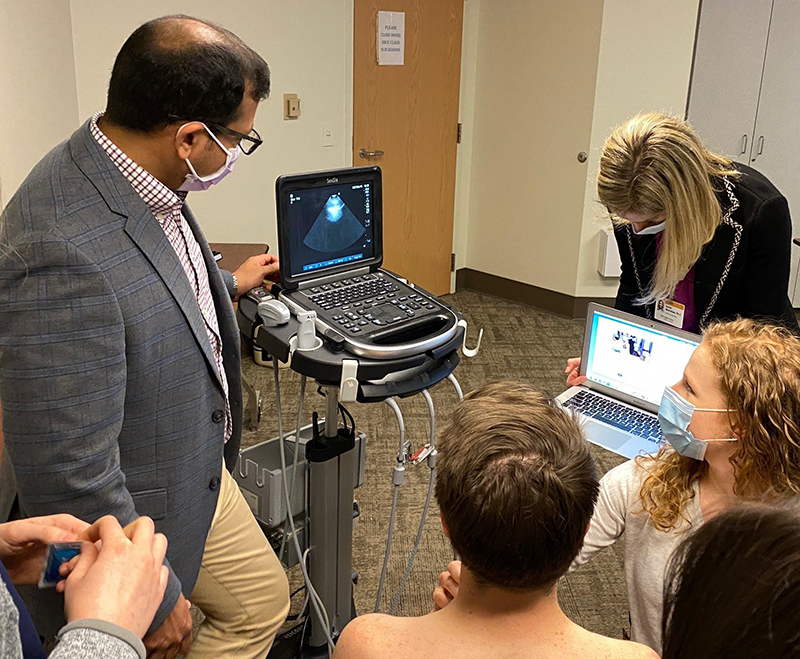 Awards
2020-2021
William Childs Lippert, MD, MPH
Master Teacher Award
Given by the Internal Medicine Residency Program
Chaudry Nasir Majeeed, MBBS, FHM
Master Teacher Award
Given by the Internal Medicine Residency Program
Richard Vestal, MD
Master Teacher Award
Given by the Internal Medicine Residency Program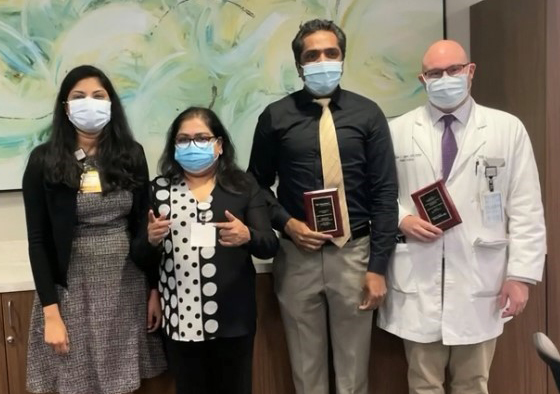 William Childs Lippert, MD, MPH
Student Clerkship Best Teacher Award
Given by the Wake Forest School of Medicine
Chaudry Nasir Majeeed, MBBS, FHM
Student Clerkship Best Teacher Award
Given by the Wake Forest School of Medicine
Sindhuja Marupudi, MBBS
Student Clerkship Best Teacher Award
Given by the Wake Forest School of Medicine
Suma Menon, MBBS
Student Clerkship Best Teacher Award
Given by the Wake Forest School of Medicine
2019-2020
Chaudry Nasir Majeeed, MBBS, FHM
Inpatient Clinical Teaching Award
Given by the Internal Medicine Residency Program
Richard Vestal, MD
Master Teacher Award
Given by the Internal Medicine Residency Program
Chi-Cheng Huang, MD
Student Clerkship Best Teacher Award
Given by the Wake Forest School of Medicine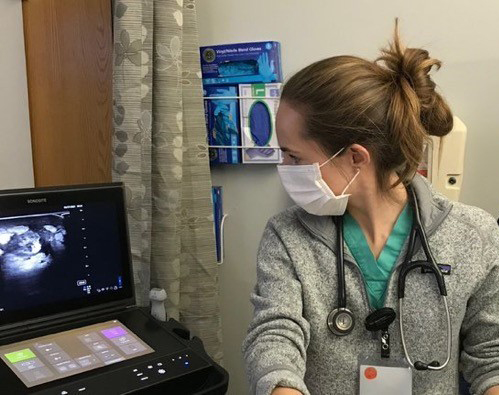 Jacqueline Lippert, MD
Student Clerkship Best Teacher Award
Given by the Wake Forest School of Medicine
Chaudry Nasir Majeed, MBBS, FHM
Student Clerkship Best Teacher Award
Given by the Wake Forest School of Medicine
Suma Menon, MBBS
Student Clerkship Best Teacher Award
Given by the Wake Forest School of Medicine
2018-2019
Chi-Cheng Huang, MD
Student Clerkship Teaching Excellence Award
Given by the Wake Forest School of Medicine
Pankaj Kumar, MBBS, MBA, FACP, CPPS
Friends of Residency Program Award
Given by the Internal Medicine Residency Program for his outstanding contribution to quality-improvement curriculum of residency program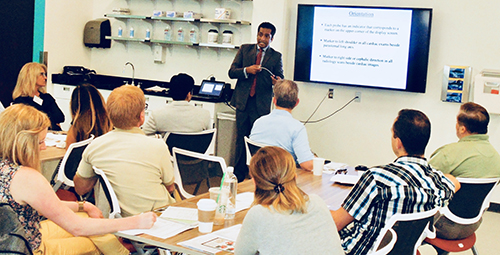 Chaudry Nasir Majeed, MBBS, FHM
Master Clinician Award
Given by the Internal Medicine Residency Program
Sindhuja Marupudi, MBBS
Student Clerkship Teaching Excellence Award
Given by the Wake Forest School of Medicine
Suma Menon, MBBS
Internal Medicine Clerkship Best Teacher Award
Given by the Wake Forest School of Medicine
Sage Stringfellow, PA-C
PA Preceptor of the Year Award
Given by Wake Forest School of Medicine Department of PA Studies
Outstanding APP Performance Award
Given by Advanced Practice Advisory Council at Wake Forest Baptist Health