Community Plunge
We want our residents to know the community they are serving.

At the start of intern year, all of the residents head out on the Community Plunge to see the community and meet some of the organizations and people that enhance our ability to care for our patients. We continue to build on this education throughout the year during our Learning Health Systems curriculum with opportunities to learn about cultural humility, community resources, and ways to work with community health workers and patient navigators to address social determinants of health. Both of our clinic sites now have embedded community health workers who were able to join us on this experience to provide a patient-first perspective on some of the most commonly faced social determinants of health.

Our community health workers act as an extension of the clinical team and can make sure we have a deeper understanding of our patients' barriers to care; they are also active participants in our ambulatory curriculum and orientation efforts in the clinics!
Downtown Health Plaza
Residents engaged with primary care in the heart of our diverse community.
Half of our Internal Medicine residents have their continuity clinic at the Downtown Health Plaza primary care practice. This clinic is one of our state's largest Medicaid providers and provides a great opportunity to care for our safety-net patient population in Winston-Salem.

The clinic serves a diverse population in east Winston-Salem and has a robust offering of programs designed to improve healthcare access for a community that at times faces numerous healthcare challenges.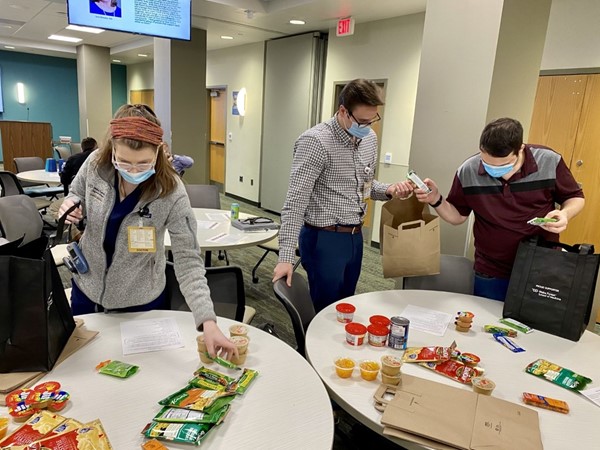 Downtown Health Plaza Food Pantry
With the growing prevalence of food insecurity, all patients seen at DHP are eligible to receive a free grocery bag of dry goods every 3 months.
We celebrated Proud to be GIM week with a community service fundraiser to support our DHP food pantry. The generous donations and time shared by our residents allowed us to raise $500 and build 50 pantry grocery bags to help our patients experiencing food insecurity.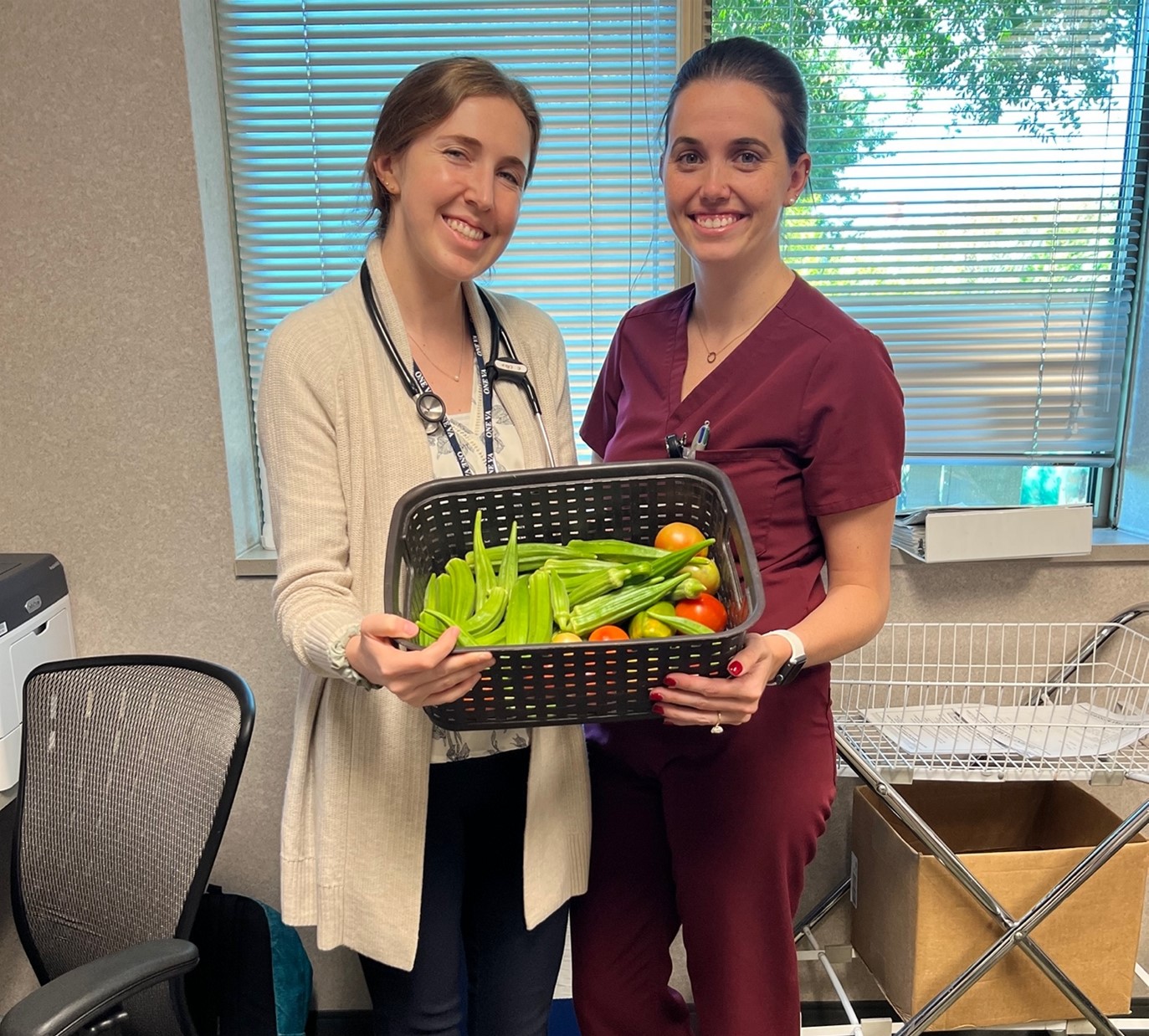 Downtown Health Plaza Garden
The DHP garden provides fresh vegetables to our patients.
Started by Downtown Health Plaza's very own beloved preceptor Dr. Carolyn Pedley in effort to provide fresh produce to our patients, the DHP garden provides fresh produce to patients with the help of student, resident, staff, and faculty volunteers.
Faculty Investment in Patient Care at Downtown Health Plaza

Many of our faculty and residency leaders in General Internal Medicine precept regularly and have their own clinics at the Downtown Health Plaza.
Hospital Follow-Up Clinic hosted and staffed by the Adult Medicine Clinic Medical Director Dr. Jim Wofford, who has served Downtown Health Plaza for over 20 years.
Care Plus is a high-intensity primary care program embedded at DHP for patients with multiple ED and hospital visits led by our Ambulatory APD and PC track program direct Dr. Jessica Valente.
Dr. Deepak Palakshappa, one of our health disparities clinician-researchers, hosts a Transitions Clinic for young adults with medical and social complexity transitioning from Pediatrics to Adult Medicine.
Dr. Nancy Denizard-Thompson, former PC track director and now Vice Chair for Faculty Development; Dr. Chris Kelly, APD for POCUS; and Dr. Kirsten Feiereisel, former APD and now Section Chief for General Medicine, host their own primary care clinic and precept frequently with our residents.
Winston East – Project Community: Inspired by the success of DHP, a second community clinic is coming.
Inspired by the success of DHP and the institution's mission to provide equitable and high-quality care to a greater portion of our Winston-Salem community, half of the programs' residents will move their primary care practice into this newly renovated clinic starting in approximately 2025. The Internal Medicine residents at Winston East will join the Pediatrics and OB/GYN departments to provide comprehensive healthcare and wraparound support services to our local community while maximizing a meaningful continuity clinic experience.