Designed for residents with a particular interest in global or public health, this 2-year pathway offers an opportunity to focus on a unique interest and complete a public health and a global health elective in the second and third year of residency.
Pathway Curriculum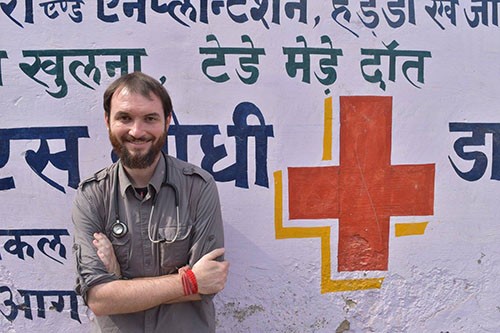 Residents apply into the two-year pathway in their intern year, and the pathway can accommodate three to five residents per year. The curriculum spans two years and includes:
Facilitated group learning and self-directed learning focusing on public health and global health topics of interest
Dedicated mentorship from faculty interested in global health
Quarterly journal clubs designed to explore an article of interest and share experiences with like-minded residents and faculty in the pathway
Opportunities to plan and conduct scholarly work during two one-month electives
A public health elective in the second year with experience in clinics serving some of our local underserved communities
A global health elective in the third year at a domestic or international location of interest
Public Health Elective
One month elective typically during the second year of residency is designed as an opportunity to experience dedicated clinical care of underserved communities in our local area including rotations in HIV clinic, travel clinic, public health department and refugee clinic (as available). This one-month elective also has dedicated time to meet with your mentor, plan your global health elective and work on a scholarly project.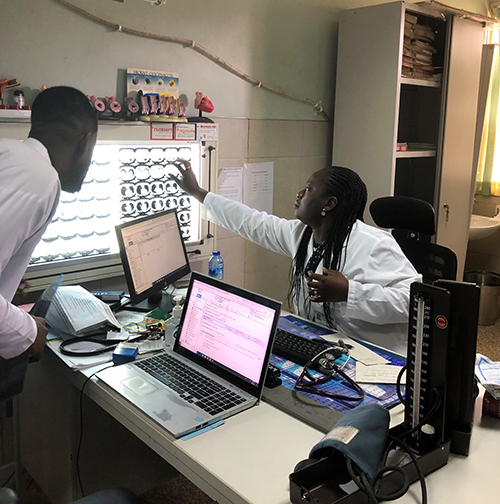 Global Health Elective
One month elective typically during the third year of residency offers an opportunity for our residents to rotate domestically or internationally at a site of their choosing. Collaborating with the Office of Global Health, our program has well-established relationships with clinical sites in Kenya, Peru and Japan, in addition to formal collaborations with medical universities in Norway, Korea, China, Ghana and Costa Rica. Recently, residents have also rotated at sites in Nicaragua, Argentina, India, Spain and England.
Global Health Funding
Funding for global health rotations (travel, housing, etc.) is available for all residents in the pathway through scholarships that can be applied for through the Office of Global Health.
Current Global Health Residents
Cynthia Ponir (PGY3): Interested in preventive cardiology

Dahitza Alexandre (PGY3): Interested in general internal medicine, public health and pulmonology

Alexander Schmitt (PGY3): Interested in general IM, primary care and public health
Sundus Razzaq (PGY3): Interested in allergy and immunology and public health
Sneha Chebrolu (PGY2): Interested in general and preventive cardiology
Recent example International Rotations completed by residents:
Dhulikhel Hospital, Kathmandu, Nepal – Cynthia Ponir, 2023
Scottish Livingstone Hospital, Molepolole, Botswana – Amy Xie, 2023
Hospital Rawson, Cordoba, Argentina – Laila Famouri, 2020
Hospital Rawson, Cordoba, Argentina – Kelsey King, 2020
Hospital Rawson, Cordoba, Argentina – Rachel Wilson, 2020
Military Hospital, Accra, Ghana – Safoa Addo, 2019