The Pulmonary and Critical Care Fellowship program at Wake Forest University School of Medicine is accredited by the ACGME. This year we welcome five new trainees, for a total of 13 in the program. Major characteristics of our program include collegiality among fellows and faculty and an intentional focus on each trainee's career. We provide excellent clinical and research experiences and individualize training to support the unique development goals of each fellow. Our graduates are community pulmonary and critical care medicine physicians, academic clinicians, physician-scientists, and thought-leaders at the local, national, and international levels.
Program Leadership
Program Director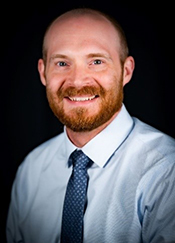 Dr. Matthew Miles is an Associate Professor of Medicine in Pulmonary and Critical Care and has been fellowship program director since 2016. A clinician-educator, he holds a Master's in Education and Curriculum Development from the University of Cincinnati and co-directs the pulmonary block for preclinical medical students at Wake Forest University School of Medicine. Dr. Miles currently serves on the Education committee for the American College of Chest Physicians (CHEST) and is immediate past-chair of the CHEST Training and Transitions Committee. He serves on the Education and Clinical Practice editorial board for the journal CHEST. Dr. Miles's scholarly interests include implementation and effectiveness of educational curricula, clinical quality improvement through education, and creating resources for education in pulmonary and critical care medicine. His clinical interests are in general pulmonary and critical care medicine, advanced diagnostic bronchoscopy, and rare and interstitial lung disease. Dr. Miles is the 2021 recipient of the prestigious CHEST Early Career Clinician Educator award and has been recognized as a Distinguished CHEST Educator each year from 2018 through 2021. At Wake Forest, Dr. Miles received the inaugural Edward F. Haponik Fellows' teaching award and has been chosen several times as a Master Teacher by the Wake Forest Internal Medicine residents. He is currently chair of the Atrium Health critical care education subcouncil and incoming chair of the Brooks Scholarship in Academic Medicine selection committee.
Associate Program Director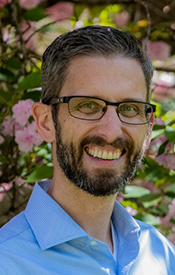 Dr. Chad Marion is an Assistant Professor of Medicine in Pulmonary and Critical Care and has been associate program director since 2018. Dr. Marion holds a Ph.D. in Investigative Medicine from Yale University and his interests include medical education and conducting both foundation and industry-sponsored clinical trials. He is currently the director of the Adult Cystic Fibrosis Center at Wake Forest Baptist Health. He is also the co-director of the pulmonary block for preclinical medical students at Wake Forest University School of Medicine alongside Dr. Miles. Dr. Marion is the co-director of the online journal club for the American Thoracic Society's Assembly of Pulmonary Infection and Mycobacterium Tuberculosis and is an active member of the assembly's web committee and early career working group. Dr. Marion's scholarly activities include investigating effective treatments, quality improvement, and optimizing multidisciplinary management of complex airways diseases with a particular interest in cystic fibrosis and bronchiectasis not associated with cystic fibrosis. His clinical interests are in cystic fibrosis, bronchiectasis not related to cystic fibrosis, severe asthma, non-tuberculosis pulmonary disease, pneumonia, and critical care medicine. Dr. Marion also plays an active role as the section of pulmonary and critical care's champion of telehealth implementation.
Program Coordinator
Mrs. Shannon Shields has been program coordinator since 2009. In this role she supports every aspect of the fellowship, including rotation scheduling, evaluation delivery, conferences, meetings, resources, travel, and the list goes on! She became a licensed Cosmetologist in 1989 and continued that career for 16 years. She became a Notary Public 2001, and still serves in that role. She holds an associate degree in Business and joined Wake Forest in 2003. Currently, she is a Registration Coordinator for WakeOne Training classes and became the administrative support for the Enterprise Pulmonary Education Sub-Council Committee in January 2022. She also serves as the Activity Administrator for our Continued Medical Education conferences and plans to pursue her bachelor's degree in Business Administration beginning in August 2022. She enjoys traveling and spending time with family. Her favorite thing about being the program coordinator is working with the fellows. She sometimes looks at herself as being the "Mother" of our fellows. Mrs. Shields also enjoys collaborating with other leaders, to ensure that we continue to provide the very best opportunities possible for the fellows.
Assistant Program Directors