In the evolving world of health care, Wake Forest University School of Medicine and Atrium Health Wake Forest Baptist are positioned to fill a specific leading role: the core of a thriving academic learning health system.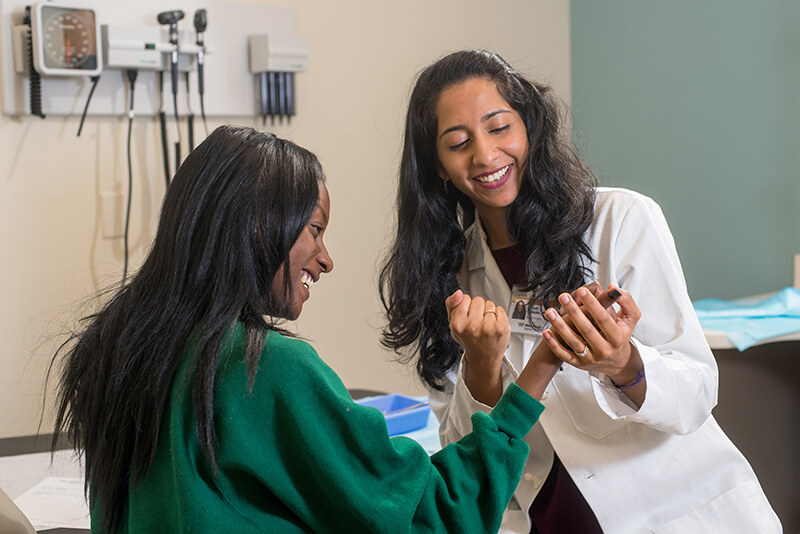 Atrium Health's enterprise now includes the Atrium Health Wake Forest Baptist region and two regions based in Georgia – Atrium Health Navicent in Macon and Atrium Health Floyd in Rome. That growth has made Atrium Health one of the largest integrated, nonprofit health care systems in the Southeast, with 40 hospitals and more than 1,400 care locations.
Having committed to following the academic learning health system model, Wake Forest Baptist and the School of Medicine are poised to apply that model across Atrium Health and serve as the enterprise's academic core. The model builds on the traditional academic medical center model in a number of important ways and fully capitalizes on the unique resources that medical schools offer.
"An academic medical center is simply a medical center where training and research take place," explains Kevin High, MD, MS '98, president of the Atrium Health Wake Forest Baptist system. "That doesn't mean that the health system data information and culture integrate with the academic data information and culture. In fact, those often exist separately side by side with deliberate walls built between them.
"In an academic learning health system, we want to embed the academic system within the larger health system so that there are no walls and it's very transparent."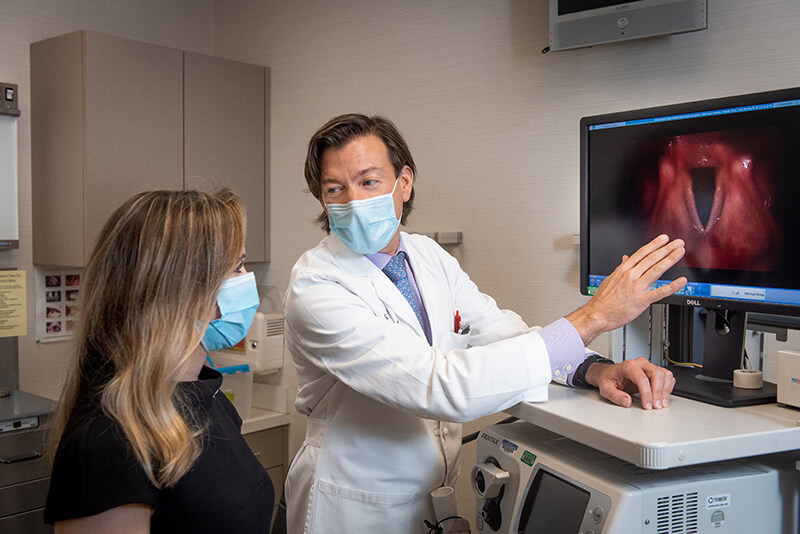 Terry Hales, MBA, the School of Medicine's executive vice chief academic officer for administration, says he believes the academic learning health system being developed within Atrium Health will soon become a model for other academic medical centers nationally.
"We desire the academic medical center to be a term of the past," Hales says. "The picture of an academic learning health system would not be two silos — academics and a health system — but one construct where the core heartbeat is your academic enterprise, and we interact in a way that creates this perpetual circle of engagement where the insight gained is used for research and is more immediately applied in the health system."
Academic Learning Health Systems Defined
Academic learning health systems apply the data and evidence they are generating to optimize patient care, population health, health system operations and the education and training of the next generation of health care practitioners.
"In all of our myriad endeavors, we strive for an atmosphere of constant collaboration, while collectively getting better every day in every way, whether it's providing world-class care to our patients, delivering high-level education to our students or collecting outstanding scientific information in our research activities," says Julie Ann Freischlag, MD, FACS, FRCSEd(Hon), DFSVS, dean of Wake Forest University School of Medicine, chief executive officer of Atrium Health Wake Forest Baptist and chief academic officer of Atrium Health. "Our many stakeholders understand those are all integral elements of our academic learning health system."
An academic learning health system also engages the entire research enterprise, including informatics and basic science faculty. "Applying our advanced informatics and analytic capabilities, we can determine which of our patients fare best with a certain treatment," says Freischlag. "Knowing this can provide insights on the genetic or metabolic factors that underlie a given disease — observations that can then be taken back to the lab to further study."
The School of Medicine offers unique assets, such as one of the world's only departments of implementation science. When data generated from patient care indicate that some aspect of care can be improved, implementation science helps find the best way to make that change systemwide. It could be adding a reminder to the patient electronic medical record, putting a protocol in place for approvals before a certain drug is administered or designing a new care model.
"It's a process of purposefully putting at the heartbeat of a health system this academic enterprise that does both basic research and research that is uniquely focused on improving care and positioning the data and information to flow freely," Hales says. "When we do that, it becomes a tide that lifts all. It joins all aspects of the enterprise together in a really powerful way."
Impact on Education
For education, academic learning health systems provide a more collaborative learning environment that emphasizes interprofessional teams and a diverse set of clinical settings in which to learn.
"Our students will be actively embedded within the health care system that is ever-evolving and implementing the newest approaches to population health and virtual care delivery," says Angela Sharkey, MD, senior associate dean for undergraduate medical education with the School of Medicine. "They will be ready to hit the ground running and practice in that sort of an environment from the start.
"We also anticipate that our learners will teach us. We are continually focusing not only on educating those learners around us but on advancing our own knowledge and improving our quality of clinical care. Students are role models for us, just as we are role models for them."
And, the impact extends beyond the MD program to all areas of learning. Gayle Bodner, MMS, PA-C, interim chair of PA Studies, says being part of an academic learning health system allows for valuable collaboration and networking, especially with the MD and academic nursing programs.
"We are fortunate to have shared resources in research and scholarship, interprofessional learning opportunities, medical education tools such as high-fidelity simulation, and curricular design that set us apart from other PA programs," Bodner says. "We look forward to fostering new connections within the Atrium Health network to incorporate many other health professions that commonly interact with PAs in practice, and we expect that will further our well-established national reputation for preparing the nation's best PAs."
The benefits extend into the clinical setting. Academic nursing, where preceptors review procedures with students, provides an example. To teach effectively, preceptors must perform clinical tasks while answering questions from students, creating a dynamic exchange. In an academic learning health system, everyone is teaching and learning at the same time.
For Dwayne Godwin, PhD, dean of biomedical sciences programs at Wake Forest University Graduate School of Arts and Sciences, the research response to COVID-19 demonstrates the value of an academic learning health system to discovery and translational research.
"Scientists determined the genetic sequence of SARS-CoV-2, very quickly designed a vaccine and then that vaccine had to be distributed in order to get shots in arms," Godwin says. "There are still questions about how we get people to adopt the vaccine. That's all part of a chain of discovery and implementation. Big lifts require a comprehensive system like the one in which we work to accomplish great things.
"It's not enough just to provide health care. It's not enough just to do research. You need an environment that can take research from fundamental discovery and convert it into something through implementation that can positively affect patients, their experiences and societal health. That's what an academic learning health system is poised to do."
Benefits of a Growing System
By strategically collaborating with Atrium Health, the School of Medicine can expand its influence throughout the larger academic learning health system.
"The questions our students ask in their various laboratories and clinical settings often grapple with basic scientific questions, but it's all centered on improving human health and well- being," Godwin says. "The extent to which this mission can be realized over a larger clinical footprint with resources from the Atrium Health Enterprise infusing our mission with new vigor, opportunity and collaboration will be wonderful to see."
Growth also means access to more clinical settings in which to learn, which can help address specific priorities.
"The Atrium Health clinical learning sites in Charlotte provide our students with experience with underserved urban populations as well as provide a well-balanced approach to supporting the medically underserved in our state," Bodner says. "Our PA program also has a well-established additional campus in Boone, with a mission to expand care to the underserved rural population of North Carolina, which aligns with the Atrium Health commitment to improving access to care."
Alumni also have a role to play in a thriving academic learning health system, according to Sharkey.
"An academic learning health system is about patient care, but it's also about research, education and our community," she says. "Our alumni are a very important part of our community, and we look for them to partner with and actively engage with our students, because our alumni are the best role models we could possibly have.