Medical Alumni Association
2021 Distinguished Faculty Award
Honors a current or former faculty member for outstanding contributions to Wake Forest School of Medicine.
George W. Plonk Jr., MD '73, House Staff '77
Plonk, associate professor emeritus of surgery, section on vascular surgery, directed the vascular surgery laboratory for 10 years and has collaborated on notable research published in peer-reviewed journals throughout his career, while maintaining membership in the American College of Surgeons and the Southern Association for Vascular Surgery since the early 1980s. He advised numerous students, residents and vascular surgery fellows from 1992 until his retirement in 2017.
"He was wonderful at interacting with trainees, students, learners of all levels, and helping them become better," said Matthew S. Edwards, MD, House Staff '03, the Richard H. Dean Professor and chair of vascular and endovascular surgery with the school.
"His impact on me was how to act as a doctor," said Phillip S. Moore, MD '02, House Staff '08, Fellow '10, a vascular surgeon in Winston-Salem. "I never saw him lose his cool or his temper — ever. I said, 'This is the nicest guy I've ever met. I want to be like him.' And I still try to be like him."
In 1991, members of the graduating MD class selected him as recipient of the Clinical Faculty Award. In 2017, the school established the Peacock-Plonk Award in honor of Plonk and James Peacock, MD, professor of infectious diseases, for their contributions to the education of medical students. The award honors their clinical expertise, diagnostic acumen, bedside manner and humility and is presented to the student with the highest clerkship scores in the fall of their fourth year.
---
Medical Alumni Association
2021 Distinguished Service Award
Honors an alumna/us or non-alumna/us for outstanding contributions to Wake Forest School of Medicine and Wake Forest Baptist Medical Center.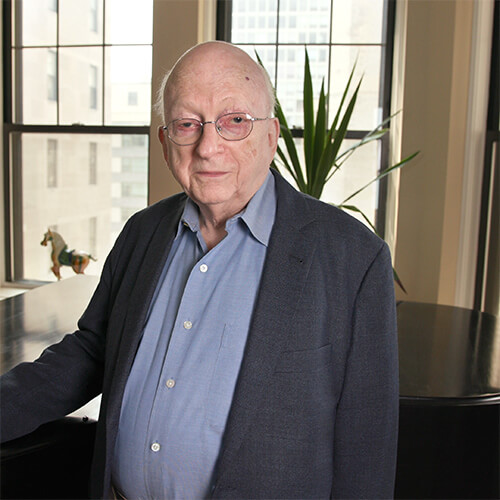 Alfred L. Baker, MD '66, and Dorothy Clark Baker (posthumous)
Following medical school as a Reynolds Scholar, Al Baker finished his training with a residency at Grady Memorial Hospital and the VA Hospital in Atlanta. A fellowship at Tufts Medical Center in Boston allowed him to work with physicians, surgeons and laboratory investigators conducting research into liver disease. He brought that interest in liver disease with him to Chicago, where he has spent his medical career, beginning in 1973 at the University of Chicago, and then joining Northwestern University in 2000.
In 1985, Al Baker helped establish the first liver transplant program in the Midwest, which later grew into one of the largest in the country. Under his guidance, the program became the first in the country to perform living donor transplants in children and was among the first to successfully perform liver transplants in patients with acute liver failure. He also was involved in some of the first studies to introduce successful treatments for patients with hepatitis C and has contributed more than 100 scientific papers and medical books about liver disorders.
Dot Baker completed training as a registered nurse at Grady Memorial Hospital and went on to receive a bachelor's degree in nursing from the University of Georgia, followed by a master's degree in nursing from the University of Pittsburgh. She held several supervisory positions at Eggleston Children's Hospital in Georgia, and in 1979, she became the vice president of nursing at Newington Children's Hospital in Connecticut for 10 years, before she and Al Baker married.
Al Baker also has served in various capacities with the MAA and has consistently assisted with outreach to alumni in the greater Chicago area. He retired from direct medical care in 2005 but has continued to instruct medical students, residents and fellows and established a scholarship at the School of Medicine.
Speaking of the Bakers, Brenda Latham-Sadler, MD '82, House Staff '85, senior associate dean of justice, equity, diversity and inclusion, said, "They set an example of how all our alumni could interact with our students and be of service to our students."
Editor's Note: Dr. Baker passed away on March 1, 2022, during production of this publication. We are grateful for his friendship, leadership and generosity to Wake Forest University School of Medicine. He and Mrs. Baker will be remembered for their kindness to all they encountered.
---
Medical Alumni Association
2021 Distinguished Achievement Award
Honors an alumna/us or house staff alumna/us who has distinguished him/herself in the profession of medicine.
M. Stephen Ledbetter, MD '92, MPH
Ledbetter is a faculty member of Harvard Medical School and a leader in the field of radiology and medical imaging. He completed his medical training with an internship at Newton-Wellesley Hospital and residency and fellowship training in diagnostic radiology at Brigham and Women's Hospital.
At Brigham and Women's, he founded the Division of Emergency Radiology and served as its chief until 2011. During his tenure as division chief, he also earned a master's degree from the Harvard School of Public Health. From 2011 to 2019, Ledbetter served as chief of radiology at Brigham and Women's Faulkner Hospital, and in 2017, he was named medical director for Brigham Health Medical Imaging IT. He was promoted to his current role, overseeing medical imaging informatics for the entire Mass General Brigham health system, in 2019.
"Some of Stephen's greatest accomplishments are what he's done for our specialty of emergency radiology," said Aaron Sodickson, MD, PhD, FASER, division chief of emergency radiology at Brigham and Women's Hospital and associate professor of radiology at Harvard Medical School. "It started at the Brigham, where he established and grew one of the leading emergency radiology practices in the country."
Ledbetter has received numerous teaching and leadership awards throughout his career at Mass General Brigham. He is a longtime active member of the American Society of Emergency Radiology, which he has served as president, and he received the organization's Gold Medal in 2020. He is a national and international speaker on emergency radiology topics, most notably on acute aortic syndromes and care design in emergency radiology.
---
Medical Alumni Association
2021 Student Excellence Award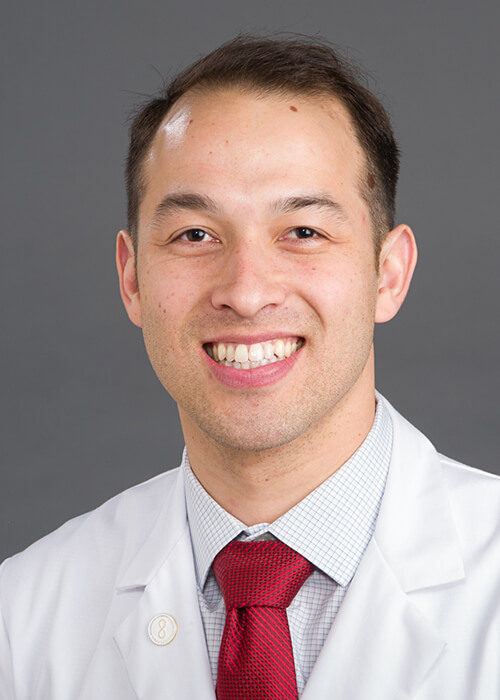 Christopher Rodman, MD '21
A graduate of UCLA, Rodman worked as a research assistant at the Wake Forest Institute for Regenerative Medicine, where he assessed the effects of space radiation on hematopoietic cells to help NASA with future space missions. He then worked at the Broad Institute of MIT and Harvard, where he investigated interactions between tumor cells and immune cells through single-cell experiments.
He continued to focus on research in medical school through a medical student fellowship at Massachusetts General Hospital, where he helped analyze new single-cell RNA sequencing methods to study glioblastoma. Rodman worked as a clinic volunteer and data analyst for the student-led and physician-staffed Delivering Equal Access to Care (DEAC) Clinic that provides free care to those who have no insurance and are ineligible for Medicaid. He also mentored first-year medical students on clinical problem solving and has had research published in the journals Cell, Leukemia, Nature Medicine, Nature and Science.
"He does exemplify the mind, the soul and the spirit of a complete physician," said Sharlene Dong, MD '21.
"Chris Rodman is one of the best examples of someone who is truly curious," said Abbie Smith Wehner, MD '21. "I don't think I have met anyone who approaches education and learning the way he does. I feel really lucky to have learned alongside Chris." He is now completing his internal medicine residency at the University of Chicago Medical Center.