Second to None
As always, those of us at Wake Forest University School of Medicine remain determined to be second to none.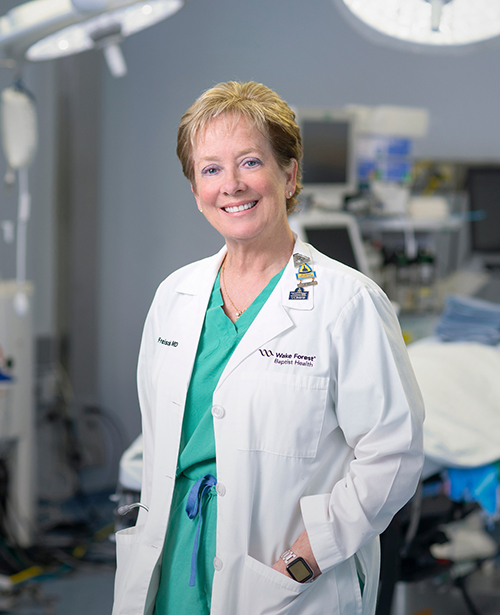 Our strategic combination with Atrium Health presents a world of new opportunities for us as the core of a thriving academic learning health system at the forefront of academic medicine, as you can read in this issue's cover feature article.
In research, we are refining a plan for excellence that will strengthen areas in which we already lead and will expand the impact of our work nationally and around the world. That also is featured in this issue of Catalyst.
To meet the growing demands of medical education, we have added new programs, which are also highlighted in this issue. Medical physics will be our newest program when it begins this fall, joining other recent additions — online master's programs in healthcare leadership and clinical research management, and a doctor of nursing practice program.
At a time when our region and the world need more leaders in medicine, we are expanding our MD program to a second campus in Charlotte, which will make us the leading producer of health care professionals in North Carolina.
I believe our school has a well-earned reputation for never being afraid of doing the hard work it takes to lead, thanks in large part to alumni who live out that ideal in their careers. I am proud to serve as dean of our School of Medicine, and I hope you are proud to lead as a representative of this dynamic and renowned medical school!

Julie Ann Freischlag, MD, FACS, FRCSEd(Hon), DFSVS
Chief Executive Officer, Atrium Health Wake Forest Baptist
Dean, Wake Forest University School of Medicine
Chief Academic Officer, Atrium Health Enterprise