New This Fall: Medical Physics
A new Medical Physics Program, offering certificate, PhD and master's degree options, will begin in fall 2022, with four or five students representing the inaugural class, according to Andy Dezarn, PhD, director of the new program.
Medical physicists help develop and use medical radiation treatments, devices and technologies. They oversee proper use of equipment and are often involved directly with a patient's diagnosis and treatment, as well as with radiation safety and product development.
The new two-year master's degree is for students considering a clinical career. The PhD option, primarily for those interested in a research career, will typically take four to six years. The certificate program, designed for students who already have completed a master's or PhD in another discipline, includes seven core classes, which will be offered online.
The school has awarded degrees in medical physics in the past, but changes in certification requirements made over the past decade by the American Board of Radiology (ABR) prompted school leaders to organize medical physics into one of its graduate programs in the biomedical sciences. To become an ABR-certified medical physicist now requires graduating from a certified program, completing a residency and passing certification exams.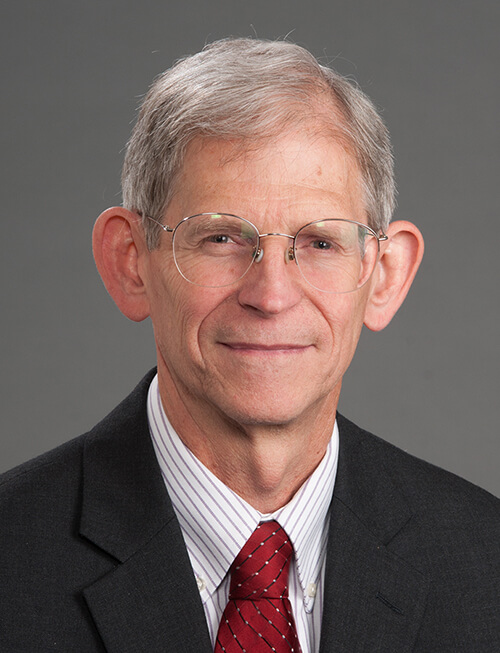 Wake Forest's Graduate School of Arts and Sciences approved the new program in April 2021, and program leaders are pursuing full accreditation through the Commission on Accreditation of Medical Physics Education Programs, which coordinates its work with the ABR.
Dezarn, associate professor of radiation oncology, is well-suited to lead the program. In 1998, he was the first to complete a postdoctoral degree in radiologic physics at the school, working under the guidance of Daniel Bourland, PhD, professor of radiation oncology.
"Traditionally, people have kind of stumbled into medical physics," Dezarn said. "I was in graduate school studying particle scattering and nuclear physics, and I discovered medical physics because the department started doing proton therapy. Since 2012, the accreditation process nationally has made the degree more structured, and that's been good."
The application deadline for the certificate program is June 15, 2022. The application deadline for the master's and PhD programs is Dec. 15, 2022, to join the next entering class for fall 2023.
Transition Keeps Academic Nursing Busy
The 2021 - 22 academic year has been busy for the Department of Academic Nursing as it shifts to offering the Doctor of Nursing Practice (DNP) degree exclusively.
To meet national credentialing requirements, by 2025, all new certified registered nurse anesthetists will need a doctoral degree, rather than the master's degree that traditionally has been awarded through nurse anesthesia programs. To keep pace with those national standards and to continue to meet immediate needs, academic nursing welcomed two incoming classes — one in the new three-year curriculum and one in the traditional two-year curriculum.
In fall 2021, the first cohort of 15 students started the three-year BSN-to-DNP Program. All first-year material that distinguishes it as a doctoral program, instead of a master's, is offered online.
Academic nursing also started a smaller, final, two-year cohort in the Nurse Anesthesia Program to continue providing master's degree graduates who can go to work immediately in clinical settings as the program transitions. The two-year master's degree cohort that just started will graduate in 2023. The core class that starts in 2022 will be on the three-year path, and every class from that point on will start on the three-year doctoral degree path.