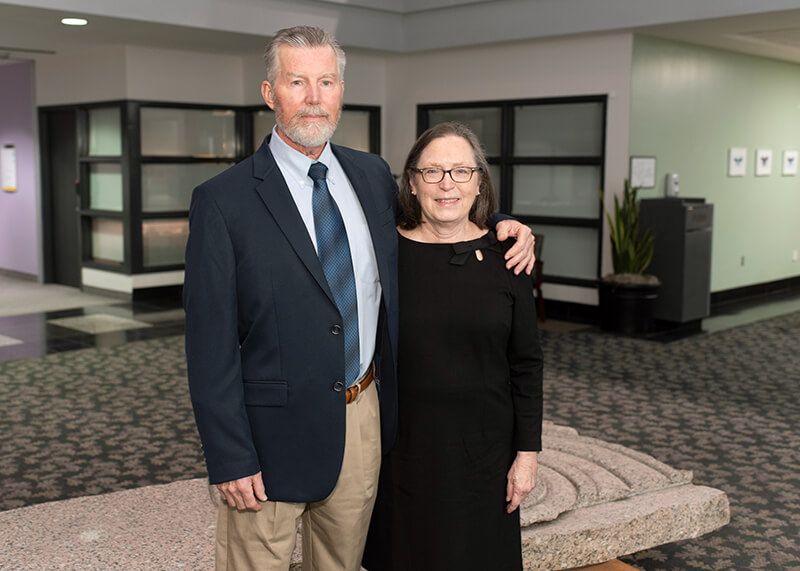 One alumnus' desire to give back out of gratitude to his medical alma mater is adding to Wake Forest University School of Medicine's research momentum in aging.
A $1 million gift from Toby Alligood, MD '76, and his wife, Patricia Alligood, created the Toby R. Alligood, MD Endowed Professorship in Geroscience. Stephen B. Kritchevsky, PhD, professor of internal medicine and translational research, associate dean for faculty research and co-director of the Sticht Center for Healthy Aging and Alzheimer's Prevention with the School of Medicine, was named the first Alligood Professor in early 2022.
Alligood was one of the last recipients of the Reynolds Scholarship, which was a full-tuition award for select students at the School of Medicine. Being a Reynolds Scholar was life changing for Alligood.
"That was such an honor for me," said Alligood, now retired following a career in dermatology largely spent in his hometown of Washington, N.C. "I was delighted to receive it, and that's one reason why I felt like I should give a larger donation back to the school, to express my gratitude.
"I was treated very well while I was at Wake Forest, and I received a great education. The program was always supportive and welcoming, creating a family atmosphere. I was very fortunate, and any money that we've been able to acquire through the years, I feel that it traces back to what I was given there."
The Alligoods established a foundation in 2015 and continued funding it until it reached a level that allowed them to make the kind of significant gift they wanted. They discussed their goals with staff from the medical school's philanthropy and alumni relations office and learned about the leading research being done in aging.
"Demographics in our society are changing. The shift toward more older adults makes it more important to keep them healthy so they can be productive," Alligood said. "I didn't know much about the work of the Sticht Center, but when I delved into it, I could see they were using an approach to aging issues that combines clinical work and research. I think that makes a lot of sense."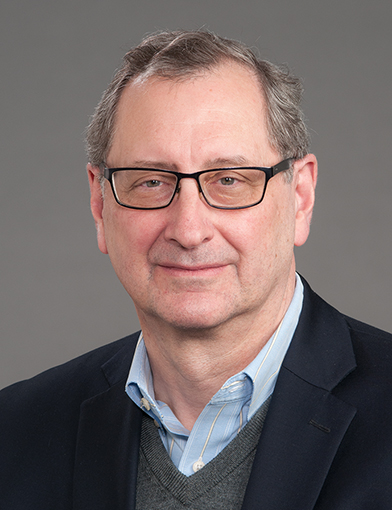 Within aging, geroscience is a relatively new area of study that focuses less on specific diseases and more on the process of aging. By better understanding the rate of aging, researchers hope to slow the onset and progression of age-related diseases. The School of Medicine, in partnership with Atrium Health, is one of a few institutions in the world using this research approach.
Kritchevsky has helped lead research in aging at the School of Medicine and Wake Forest Baptist since 2003. His work has included studies of vitamins, protein, energy balance, obesity and exercise. He is shaping the field of geroscience through research and his leadership of the Translational Geroscience Network, funded by the National Institute on Aging.
Alligood said he hopes the investment will make breakthroughs in research and care possible.
"Everyone is looking for the magic bullet that will be the breakthrough that makes the difference in healthy aging and in promoting longevity," Alligood said. "There is a lot of work happening on these issues, and wouldn't it be nice if Wake Forest could be the institution that created that breakthrough?"