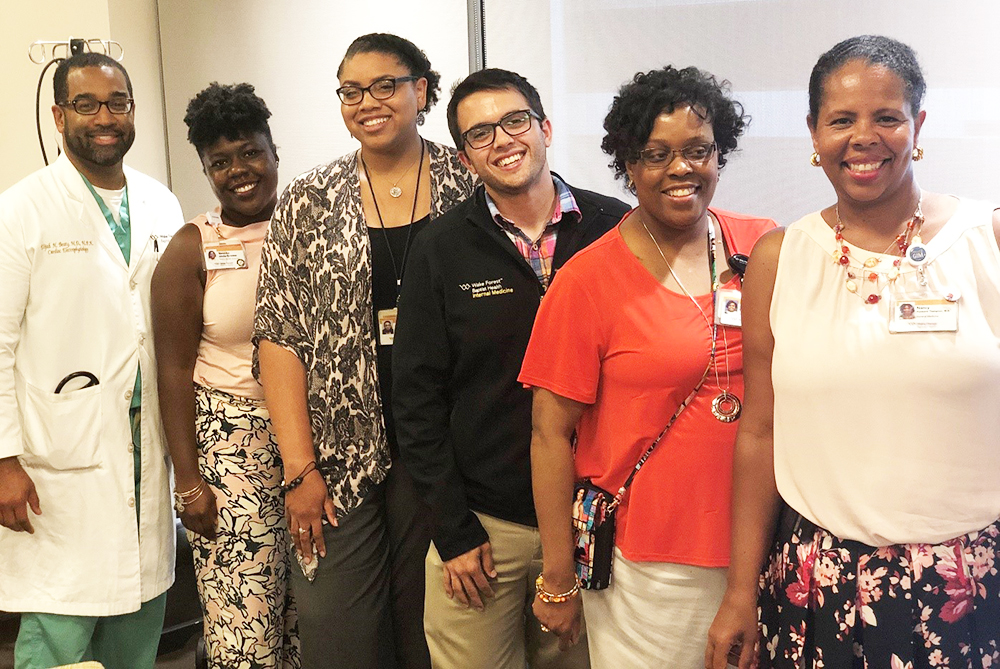 The Department of Internal Medicine is dedicated to promoting diversity and inclusion. We believe that diversity and inclusion are integral to achieving academic excellence and high-quality health outcomes. We also believe that having colleagues from different backgrounds and beliefs enhances the educational experience of our entire learning community. Additionally, the hospital system has begun delivering programs in Implicit Bias training and Bystander training to staff, faculty, and residents to foster a climate of mutual respect and value for all.
The Internal Medicine Department has convened a Diversity Task Force dedicated to promoting diversity and inclusion within the department. The residency program leadership has joined forces with the Office of Diversity and Inclusion and the Graduate Medical Education Office to support residents and fellows through their personal and professional development. The Kennedy Hopkins Scholars program and the URM Housestaff Association offer mentoring, social support and professional development for underrepresented minority residents. We have also partnered with our colleagues at Duke University School of Medicine, University of North Carolina School of Medicine, East Carolina University's Brody School of Medicine, and Morehouse School of Medicine to form a regional collaborative to network and provide support to underrepresented minority residents and fellows.
The Women in Medicine and Science office offers mentorship and leadership programs to support women faculty across the trajectory of their careers. Women of Wake is a new interest group developed with the Internal Medicine residency program to empower women residents through supportive relationships with women faculty, as well as through educational offerings. The Medical Center has also been recognized as a Leader in LGBTQ+ Health Care Equality and is developing an affinity group to support LGBTQ+ individuals and allies. Wake Forest Baptist cares deeply about all residents, faculty and staff and supports many initiatives to reach those looking for mentorship.