Thank You for Being Part of "It"
I'm passionate about it. Being part of a learning health system, that is. I see "It" and live "It" every day, and I'm thankful to be part of "It" and to live in a community that is served by "It." But what, really, is the "It?"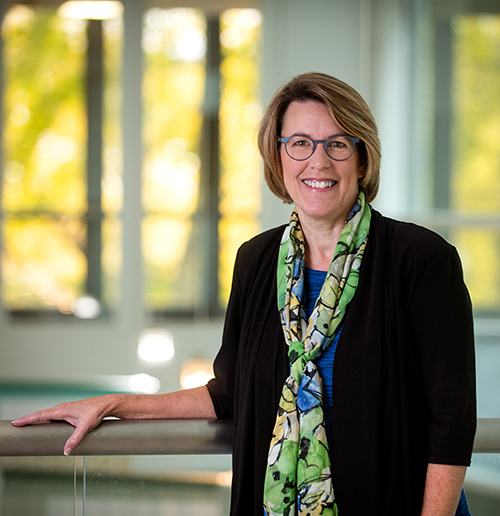 "It" is a special environment that makes innovative and quality health care the priority while always remaining committed to educating, providing hands-on experience and mentoring, and pursuing the quest for new methods and solutions. That's a lot of words, but it may be best explained by our latest real-life example—the opening of The Birth Center and the Dale and Karen Sisel Neonatal Intensive Care Unit.
There is no doubt that these additions to our health system demonstrate our commitment to quality health care. They will certainly have immediate benefit to the patients and families we serve. And, there is more.
Our clinicians, residents and School of Medicine students—including those in our MD, PA, Nurse Anesthesia and Doctor of Nursing Practice programs—all have expanded opportunities to work together to learn from each and every patient engagement. As shared by Phillips Heine, MD, chair of obstetrics and gynecology, "Combining labor and delivery options with the newborn and pediatric specialists of Brenner Children's and the resources of an academic medical center allows us to manage both the known and unknown medical needs of mother and child."
The convergence of the known and unknown are the real "It" of a learning health care system. With a passion for improving health care and the structure and resources to test new approaches and ideas, we will deliver innovations that result in better outcomes—starting with the very youngest of our patients.
The success of our learning health care system is enhanced by partnering with those who recognize its impact and choose to be a part of "It." Our new NICU is named in honor of Karen Sisel, a longtime Winston-Salem resident, and her late husband, Dale. She supported the philanthropic capital campaign for a new NICU with a $5 million gift.
As Karen has expressed, the new NICU has a dual role. "I know in supporting the NICU, it will help babies and their families and it will play a role in helping to train doctors and nurses who will go on and help others as well," she says.
Whether you choose to support a scholarship, fund innovative research or advance today's care, we thank you for being a part of our "It."

Lisa M. Marshall
Chief Philanthropy Officer
Vice President, Philanthropy and Alumni Relations