As a resident of our internal medicine program, you will interact with a diverse patient population and learn from our numerous faculty, who encompass the spectrum of subspecialities. One of the best ways to learn about a program is hearing from the people who live and work in it every day.
Get to know our...
Tinsley R. Harrison Professor and Chair
It is an honor to welcome you to the Department of Internal Medicine at Wake Forest Baptist Medical Center. The Department, which recently celebrated its 75th anniversary, enjoys a rich heritage. Our founding chair, Tinsley Harrison, MD was an icon in American medicine. His prescient vision for excellence in the core missions of academic medicine – teaching, patient care, and research – is deeply woven into the fabric of all that we do and serves as an inspiration for our medical students, residents and fellows.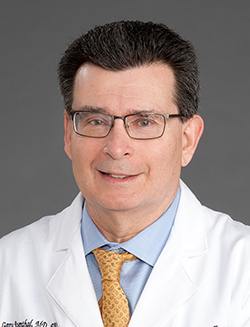 I am particularly proud of our residency program and clerkships, which emphasizes core clinical problem solving skills and prepare learners for lifetime learning and professional growth. The cornerstone of our educational programs is a commitment to teaching excellence among our faculty, who consistently win institutional and national teaching awards. Our programs provide trainees with exposure to the entire spectrum of subspecialties, while becoming highly competent in the skills and judgment required of the general internist. In many ways, our educational programs are the glue that bind faculty and staff across their diverse professional interests and that creates a strong sense of family.
Our faculty also conduct groundbreaking research to elucidate the mechanisms of disease, to translate these findings to novel treatments, and to develop innovative healthcare delivery models to improve patients' health and wellbeing. Many of our faculty have led large national trials that have defined our current treatment of cardiovascular disease, diabetes, and many types of cancer.
The fulfillment of our educational and research mission requires exemplary clinical services. Over the past two decades, our clinical programs have been recognized as being among the nation's best by U.S. News and World Report, including our programs in Cancer, Nephrology, Gastroenterology, Pulmonology, Cardiology, Geriatrics, and Diabetes and Endocrinology.
The Department of Internal Medicine at Wake Forest is firmly committed to preparing trainees to thrive in a changing health care landscape and to shaping that landscape in ways that promote patient-centered high value care. Perhaps most importantly, the Department is committed to fostering an academic environment that embraces diversity, eliminates healthcare disparities, and treats patients with the utmost respect and dignity.
I encourage your to explore our website and to know our faculty, trainees, and staff and the resources that are aligned to support each of our missions.
Program Director, Internal Medicine Residency
Welcome to the Wake Forest School of Medicine Internal Medicine Residency Program website! Our program is fortunate to be at the heart of a cutting-edge academic medical center known for its focus on high-quality patient care, translational research and educational innovations. We take pride in providing a supportive environment for residents to grow and mature into physicians capable of pursuing any career pathway in internal medicine. Our graduating residents are truly "pluripotent" – capable of serving as outstanding general internists and fully prepared for all types of subspecialty training.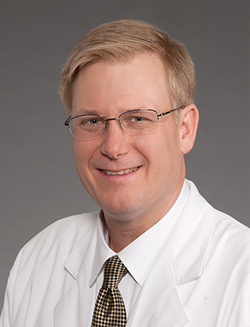 At Wake Forest, we have a long tradition of excellent training in the core clinical skills of internal medicine where history, physical examination and clinical reasoning are taught by some of the best role models and educators in medicine. In addition to fostering a solid foundation in these core skills, we recognize that modern training in internal medicine must prepare residents to be lifelong learners and critical reviewers of an ever-expanding scientific knowledge base, to function productively within healthcare teams and new models of care delivery, and to serve as the next generation of leaders to improve quality of care in medicine. These training priorities have led us to embrace a variety of innovative teaching strategies including evidence-based medicine seminars focused on critical appraisal of the medical literature, clinical experiences within a patient-centered medical home and interdisciplinary teams, and faculty-mentored quality improvement efforts in both inpatient and outpatient settings. Adding to this rich curriculum of experiences, each resident is paired with a faculty mentor to advance personal career goals and interests.

I would like to highlight a couple of the outstanding features that make our medical center an ideal training environment. Wake Forest not only provides a significant proportion of primary care for individuals living in the Winston-Salem area, but we also serve as the main tertiary care referral center for Western North Carolina and surrounding states in our region. Thus, we have a well-balanced mix of patients and clinical problems in general and subspecialty internal medicine. We also enjoy a rich academic environment with multiple opportunities for research and scholarship in all areas of medicine. Our nationally recognized residency research curriculum promotes scholarship for all residents and provides mentorship through the Tinsley Harrison Research Track to those who are considering academic research as a part of their careers. These features are integral reasons that our graduates are highly desirable candidates for clinical practice, academic medicine, and subspecialty fellowships.

I am excited about the future of internal medicine, and it gives me great satisfaction to be a part of the training of the next generation of internal medicine physicians. If you are seeking an innovative program focused on your success, I invite you to learn more about the Wake Forest School of Medicine Internal Medicine Residency Program.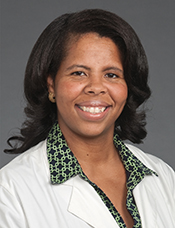 Associate Professor of Medicine
Director, Primary Care Residency
Associate Program Director for Ambulatory Education

The field of internal medicine is unique in that it offers so many opportunities and possibilities for career fulfillment. As our country is in the process of re-evaluating health care and re-thinking primary care, it is evident that we are in need of well-trained general internists. Primary Care has long been a deeply rewarding career because of a combination of acute undiagnosed disease, complex multi-system disease, preventive care and long-standing relationships with patients. The Primary Care Track is designed to produce physicians with strong clinical skills, and advanced knowledge of internal medicine. Our graduates are well-equipped to become leaders in community medicine, academic medicine, hospital medicine, and subspecialty medicine. I look forward to assisting you as you enter this next exciting phase of your career.
---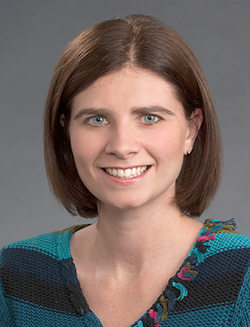 Associate Professor of Medicine
Associate Program Director for Evidence-Based Clinical Practice and Systems-Based Practice
As diagnostic tools and interventions continue to develop and management techniques and therapeutic approaches continue to evolve, we as physicians must be prepared to navigate the literature, to evaluate, critically and efficiently, the best available evidence, and to determine how to appropriately apply this to management of our individual patients while delivering high-value care. We must also develop an understanding of our evolving health care system—new models of care, quality metrics, different payer systems, billing and coding—as well as the tools to evaluate and improve health care delivery and the quality of care. By promoting a culture of patient safety and quality improvement, our residents actively engage in patient safety and quality improvement education and initiatives ranging from individual or group resident projects to collaborations with departmental and institutional executive leaders. Our curriculum integrates training in all of these areas beginning in the intern year and progresses to more advanced work during the upper level years. These skills will enhance your effectiveness as a clinician and a leader and will prepare you for your future career in medicine. This is an exciting time to enter the medical profession at Wake Forest, and we look forward to working with you.
---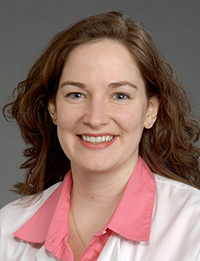 Associate Professor of Medicine
Associate Program Director for Subspecialty Education
One of the most exciting aspects of internal medicine training is the opportunity to explore a wide array of career pathways. Our goal at Wake Forest is to provide the education, tools and mentorship to allow residents to realize success in their chosen career path. In order to achieve this goal, we strive to provide our residents with significant experiences in each of the internal medicine subspecialties as well as in general internal medicine. We believe that a good balance of inpatient and ambulatory experiences is also crucial. Ultimately, we strive to provide our residents the necessary tools for life-long learning and for achieving success.