Featured Resident Reflection
Ashley Talbott, MD – Reflections from CA-1 Year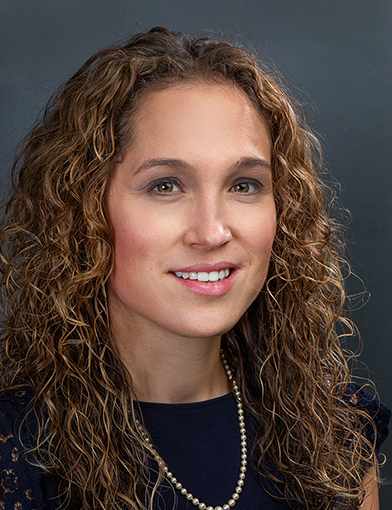 Why did you choose anesthesiology as a career path?
Anesthesiology is a unique and rewarding specialty that transcends all other fields of medicine. For me, it is the perfect balance of medical procedures and patient interactions. The specialty not only demands superior interpersonal skills but also requires leadership, attention to detail, a thorough understanding of the human body, and the dexterity to perform various procedures. I enjoy collaborating with others to solve medical problems, and working as a team toward a common goal. I embrace the challenges that come with earning the trust of patients, becoming their advocate, maintaining their stability and alleviating both their physical and emotional pain.
What was your deciding factor for choosing Wake Forest School of Medicine for your residency?
That's easy: the people! I learned pretty quickly on the interview trail that most any residency program in good standing with the ACGME would provide adequate training, but very few are able to offer an exceptional experience in such a positive and friendly environment. Everyone I met during my interview at Wake Forest was warm, welcoming, enthusiastic and committed to resident education (and work-life balance). I felt like Wake Forest would be the perfect fit for me, both personally and professionally. Thankfully, my impressions from my interview experience have proved true during my residency. The atmosphere at Wake Forest is full of energy, compassion, and kindness. I'm happy to be part of a program that's impressive by the numbers, but even more amazing because of its people.
List two aspects that make Anesthesiology at Wake a unique educational experience.
The breadth and depth of experience that Wake Forest provides as a major academic medical center, while situated in a quaint, friendly Southern city is something that's hard to find elsewhere. Often the most desirable places to live require sacrifices in training because of the lack of diversity in patients and cases. At Wake Forest, you get more than enough experience in all ACGME requirements, with the benefit of living in a great community. Winston-Salem is without the hustle bustle of a big city, and instead offers a perfect dose of Southern charm. Also, the department is uniformly strong in all sub-specialities, ensuring a well-balanced residency program that more than prepares graduates for either fellowship or private practice Anesthesia. Perhaps most important, the supportive, positive environment at Wake Forest is truly unparalleled. From the Department Chair to the Program Director, the other residents and all of the staff, everyone is friendly, enthusiastic, genuine and dedicated to ensuring work-life balance despite the rigors of residency.
What has been the biggest surprise about your residency?
I'm surprised how much I honestly enjoyed my clinical base year! Though incredibly arduous at times, I learned so much about so many different aspects of patient care. I am more confident in my ability to be a clinician based on my experiences from my intern year of training, and I am certain that this year has laid a solid foundation for the rest of my residency. When I reflect back on the past year, I realize just how intentional our Program Director was in selecting each of the CBY rotations and how our curriculum really sets us apart from other residency programs.
What is unique about living in Winston-Salem?
Winston-Salem is a beautiful Southern city with so much character and charm. I love that I can sit on my porch in our sweet little neighborhood and enjoy a beautiful, relaxing weekend, yet be within 5 minutes walking distance to the hospital, so close, yet so far away. The city is loaded with amazing restaurants, arts and entertainment, live music, festivals, farmers markets, nearby wineries, hiking trails and rivers to kayak, and even minor league baseball games. It's definitely a city with a smaller town feel, family- and pet-friendly, filled with some of the nicest people who embrace Wake Forest residents with open arms (and an ice cold glass of sweet tea).
Resident Perspectives
Anesthesiology residents discuss their experiences on various rotations and share what life is like as a resident in the program at Wake Forest School of Medicine.