The department offers a full range of obstetrical anesthetics including
Epidurals
Spinals
Continuous spinal-epidural anesthetics
General anesthesia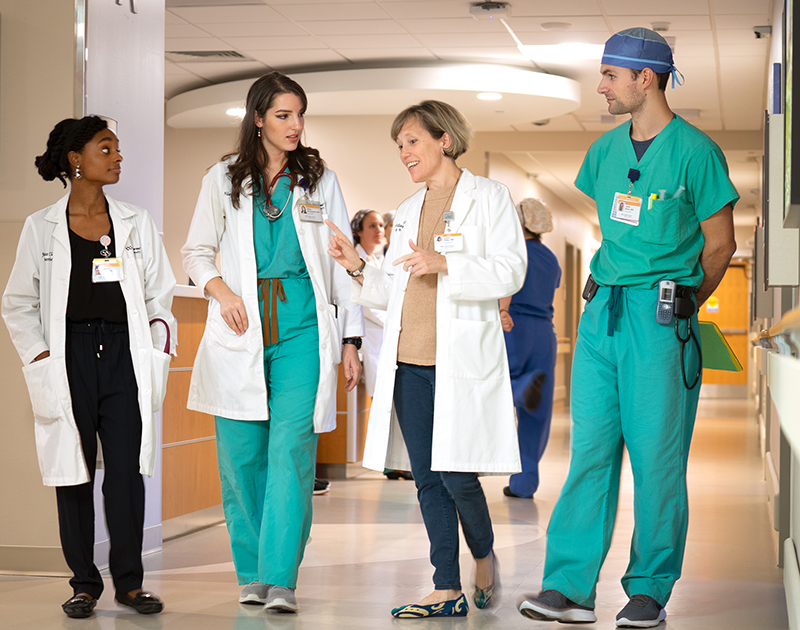 All services are provided 24/7 with in-house faculty supervision on the Birth Center unit, which opened in 2019, at the main hospital campus.
This ultra-modern 100,000-square-foot unit contains
17 private birthing suites, including 4 alternative delivery suites with a home-like setting
9 triage suites
30 private maternity and post-maternity rooms
Neonatal ICU with 51 private patient rooms
Four obstetric/gynecology procedure rooms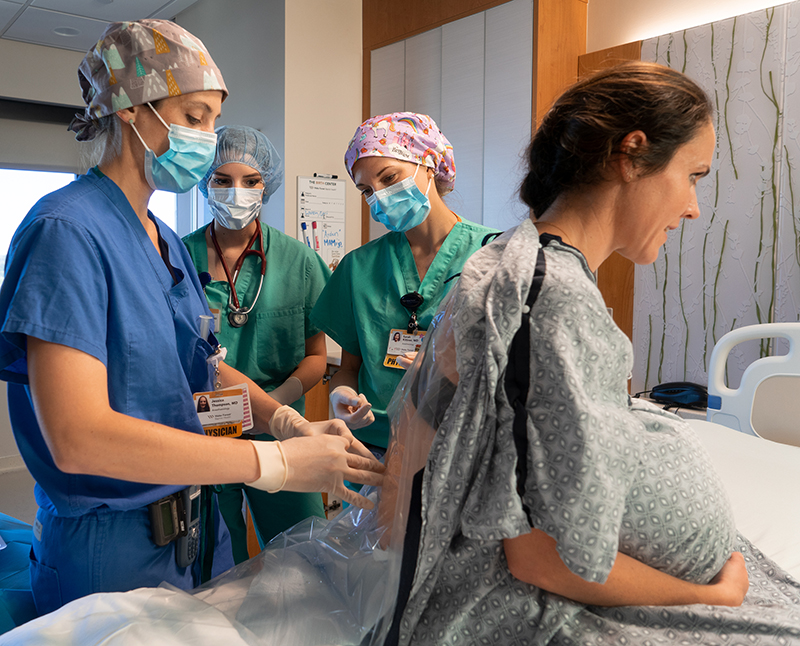 The large volume of deliveries at Wake Forest offers an excellent opportunity to provide first-class patient care, teaching and clinical research in a consolidated setting. In addition to the large clinical experience, there are multidisciplinary hand-off rounds involving our attending obstetric anesthesiologists, anesthesiology residents on OB, and obstetric faculty/residents. In addition, we offer two ACGME-accredited fellowship positions in Obstetric Anesthesia.