Miller Sows Spirit of Philanthropy through PA Award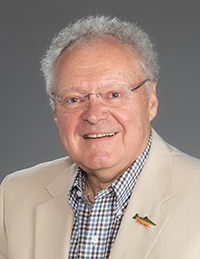 Joel B. Miller, MD '74, was "shocked" three years ago to learn that the first Pro Humanitate Award presented to a graduating PA student was being made in his name.
"I had no idea they would do such a thing, but I was deeply honored," says Miller, a retired Ob-Gyn from Hickory, N.C., who has taught part time at the PA Program's Boone, N.C., campus and in the Ob-Gyn rotation for third-year MD students.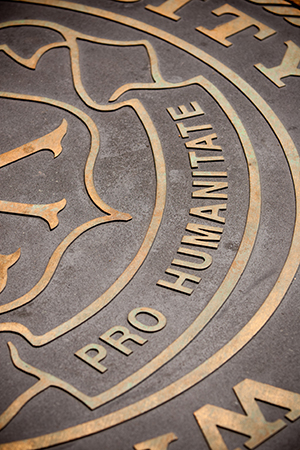 Since then, Miller has made a gift to endow a fund for the award. It provides money that recipients can direct in their name to a charitable cause of their choice within Wake Forest Baptist Health and the School of Medicine. By exemplifying the university's "for humanity" motto, Miller is serving as a philanthropic mentor for PA students who are inspired to give back.
At May's virtual PA graduation ceremonies, Terri Robinson, PA-C '20, was named this year's recipient of the Joel Miller, MD, Pro Humanitate Award.
"I am humbled and grateful to receive an award like this that reflects Dr. Miller's years of dedicated service to others," she says.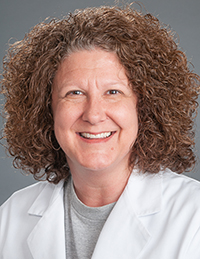 Before enrolling in the PA Program, Robinson lived in Central America for 15 years. She worked with an international mission organization in Costa Rica and Nicaragua while raising four children with her husband. She hosted short-term medical teams and served as an interpreter for various medical providers.
"That helped me recognize that a health care career would incorporate three things that I enjoyed—science, teaching and service," she says. When she and her family moved back to the U.S. in 2014, she set out to become a PA.
"I am extremely grateful for the opportunity to become a Deacon and learn at Wake Forest," Robinson says. "My classmates have inspired me with their energy and kindness. The faculty and staff set the standard high for excellence in the classroom and in the clinical arena. My preceptors modeled thorough, thoughtful care, continued learning and pursuit of the most accurate information to provide the best care for their patients."
Robinson directed her donation to help Spanish-speaking families whose children receive pediatric cardiology care at Brenner Children's. Her experience as a student working with the pediatric cardiology team and Allison Welch, PA-C, who Robinson describes as "an amazing, knowledgeable, caring PA," inspired her choice.
"It's not a huge amount of money but enough to hopefully make a difference for a worthy cause," Miller says. "I am certainly honored to have people like Terri, who is sincerely motivated to help others, receive this award."