Built for a Bright Future
As this very challenging year draws to a close, we have reason for excitement as we embrace a future that is brighter than ever. In October, our planned strategic combination of Atrium Health, Wake Forest Baptist Health and Wake Forest University became official. We are now the new Atrium Health, dedicated to improving health, elevating hope and advancing healing, for all.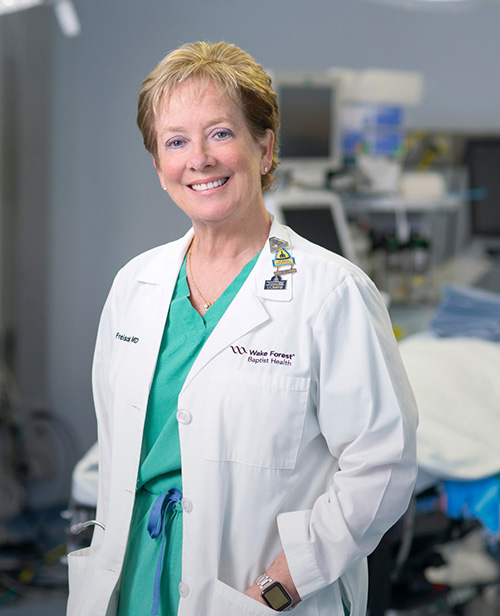 We are so excited about our second campus for our School of Medicine to be built in Charlotte, an investment in a Translational Research and Population Health Center in Winston-Salem and a new Eye Institute for our growing Department of Ophthalmology, which attracts over 90,000 patient visits each year.
The new Eye Institute will be located in Innovation Quarter, a district that will be elevated to new heights as part of Atrium. As you can read in this edition's cover feature article, Innovation Quarter leader haven taken steps to refine the district's work going forward, and it will become the anchor of a high-tech corridor that eventually will expand to Charlotte. The vision is to become a "Silicon Valley" for health innovation where physicians, inventors, scientists and visionaries will collaborate on new technologies, techniques and treatments that improve lives.
Innovation Quarter is already one of only nine innovation districts in the world recognized by the Global Institute on Innovation Districts. These coming investments will serve to enhance a district that is already a true differentiator for our region.
Innovation Quarter's destiny is one reason among many to be excited about our future.

Julie Ann Freischlag, MD, FACS, FRCSEd(Hon), DFSVS
Chief Executive Officer, Wake Forest Baptist Health
Dean, Wake Forest School of Medicine
Chief Academic Officer, Atrium Health Enterprise