Satterwhite, Renfro Corp. Partner to Mask the City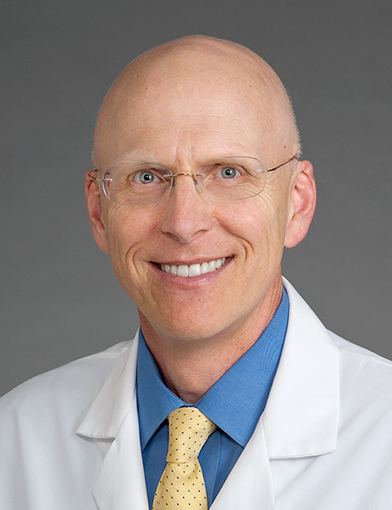 To help prevent public transmission of COVID-19, leaders from across the community worked together on Mask the City, an effort to produce and distribute masks to everyone in Winston-Salem.
The result was the Nightingale™ WS Protective Mask developed by a team led by William Satterwhite III, JD, MD '97, chief wellness officer at Wake Forest Baptist. The masks are manufactured by Renfro Corp., a major producer of socks and legwear based in Mount Airy, N.C.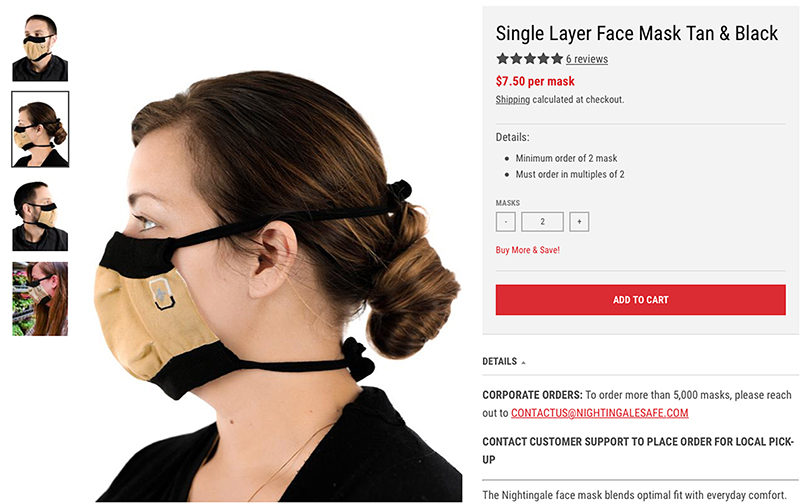 Area businesses, foundations and donors paid for approximately 60,000 masks that were given at no cost to low-income and at-risk residents through a variety of community and faith-based organizations. Several businesses, nonprofit organizations and the City of Winston-Salem also bought large quantities to give to their employees. The masks also were sold at retail locations.
To order individual masks, visit nightingalesafe.com. Customized order inquiries can be directed to the customer service line at 855-258-1571.
---
Ohl Takes Lead Role in Sharing Expertise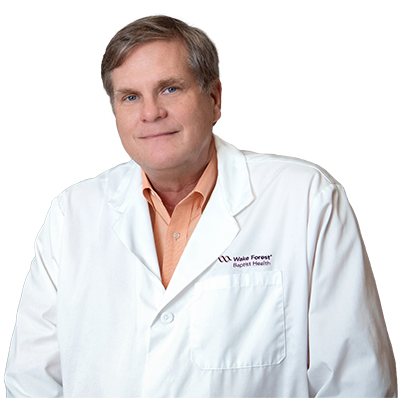 As people throughout the region and beyond looked to Wake Forest Baptist Health for reliable information about COVID-19 from trusted experts, Christopher Ohl, MD, answered the call.
Ohl, professor of infectious diseases, has shared his expertise during weekly broadcasts on Facebook Live and local television. He also was interviewed on local, regional and national news outlets, including Fox News, Fox Business and NBC News, among others.
"I think we have filled an important role for the community, particularly in reassuring people and letting them know what to expect, dispelling myths and giving correct information," Ohl says. "I consider it outreach and part of what we do as a health system for our community. We have expertise that can help, and it's important to share that."
---
Dedicated Fund Supports COVID Work
While Wake Forest Baptist Health raced to address COVID-19, members of the community offered to help. A COVID-19 Response Fund was established for donations, which can be made online at WakeHealth.edu/COVID19support and directed to areas of greatest need, such as: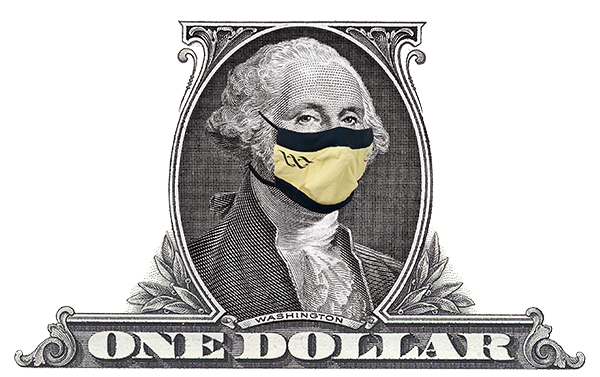 Equipment and supplies to protect patients and health care employees.
Resources to support Wake Forest Baptist's Employee Emergency Fund.
Support for patients who may not have insurance coverage or resources to address care-related expenses.
Support for diagnostic and testing services.
Educational and training expenses associated with redeploying health care workers to the areas of greatest need.
Research to combat the impact of COVID-19.
"Over the years, we've had tremendous partnerships with so many of our community's corporate leaders," says Jennifer Woodward, corporate relations officer in the Philanthropy and Alumni Relations office. "However, the incredible response we received from the outset of the COVID-19 pandemic has been phenomenal. In a matter of a few short weeks, our philanthropy team collected tens of thousands of valuable personal protective equipment (PPE), as well as countless meals for our frontline clinical workers."
According to Lisa Marshall, chief philanthropy officer and vice president of Philanthropy and Alumni Relations, donations came from companies and organizations from within the community and from well beyond. "This was a moment when all of the strong bonds that have developed over the years between the community and our office and our health system proved to be invaluable," she says.