Use anchor tags below to jump down the page:
---
Chamberlain celebrates 30 Years of Alumni Work
This year, Donna Chamberlain celebrated 30 years with the Office of Philanthropy and Alumni Relations, having worked with and supported more than a generation of Wake Forest School of Medicine alumni.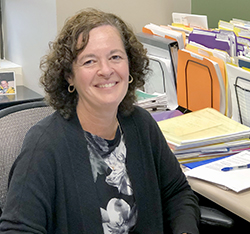 Over three decades, alumni have come to appreciate Donna's caring approach to her work and her friendly, positive demeanor. "On behalf of Wake Forest medical alumni, I sincerely thank Donna for everything she has done and continues to do in support of our alumni," said Stanley N. Tennant, MD '78, president of the Medical Alumni Association. "She is extremely helpful in all aspects of the alumni office and makes everything run smoothly."
Donna is a Wake Forest University graduate who majored in business administration. Her colleagues have come to depend on her thorough attention to detail and an almost encyclopedic knowledge of alumni and the school's history. Now serving as alumni program manager, Donna's career has included positions in gift processing, annual funds and alumni relations.
Share your comments and congratulations with her at dchamber@wakehealth.edu.
---
MD
Atkins Leads NEW Wilkes Medical Center Oncology Team
James N. Atkins, MD '76, House Staff '79, is leading the new medical oncology team at Wake Forest Baptist Health Wilkes Medical Center.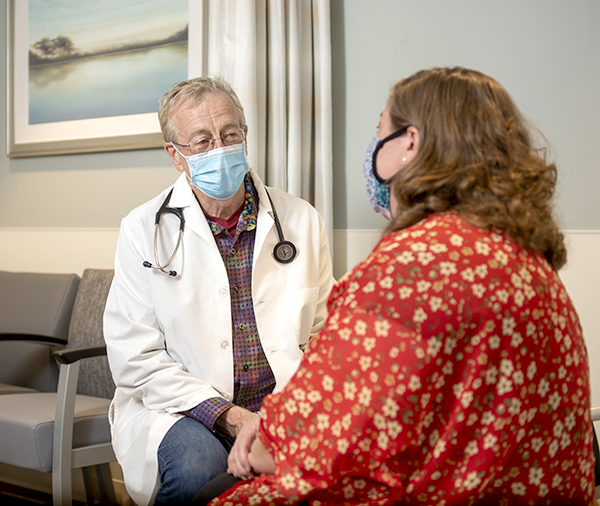 Atkins, a native of Amherst, Mass., and a resident of Winston-Salem, is board-certified in oncology and internal medicine. He spent 33 years in private practice in Goldsboro, N.C., and worked in Richmond, Va., before joining Wake Forest Baptist.
For more than 20 years, he has led the Community Clinical Oncology Program, a nationwide effort developed by the National Cancer Institute and the Division of Cancer Prevention and Control to encourage participation in clinical trials.
His honors include the 2006 Harry Hynes Award from the NCI, an award from the Association for Community Cancer Centers for his commitment to clinical trials and the U.S. Public Health Service Medal of Commendation, awarded in 1986.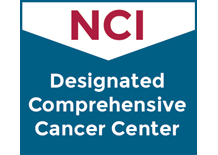 Wilkes Medical Center's new medical oncology service is part of Wake Forest Baptist Health's Comprehensive Cancer Center, which is the only NCI-designated center in western North Carolina and one of only 51 in the country.
Clinch Named Associate Dean for MD Program Academic Affairs
C. Randall (Randy) Clinch, DO, MS '04, professor of Family and Community Medicine, has been named associate dean for MD Program Academic Affairs.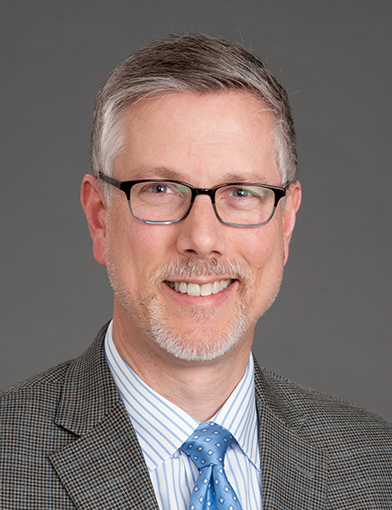 Clinch had served as interim leader in the position since July 1, 2019. He has worked effectively with students, staff and faculty during the COVID-19 pandemic to ensure that the school continues to provide students with a robust learning environment.
A former Brooks Scholar in Academic Medicine, Clinch will develop, implement and enhance the MD program to prepare students for successful careers as knowledgeable, humanistic physicians and scientists who are leaders in their fields.
His experience includes serving as associate dean for Faculty Development, associate dean for Academic Accreditation and medical director of Employee Health. He is a founding member of the Council of Academic Family Medicine Educational Research Alliance, a national program focused on mentoring residents, fellows and faculty on educational research scholarly projects.
He has developed and implemented student and faculty training for the school's recent accreditations — regionally through the Southern Association of Colleges and Schools and programmatically through the Liaison Committee on Medical Education inspections. He also is a board member with the Society of Teachers of Family Medicine.
Strowd Named Assistant Dean for MD Program Academic Affairs
Roy E. Strowd III, MEd, MD '09, House Staff '13, MS '20, has been named assistant dean for MD Program Academic Affairs.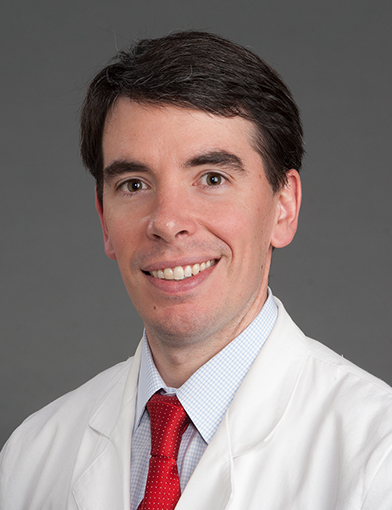 Strowd is associate professor of neurology, hematology and oncology and the Clinical and Translational Science Institute. As assistant dean, he leads efforts related to policies and procedures, collaborates to maintain accreditation standards compliance, participates in the budget process and ensures ongoing communication with medical student leaders and groups to encourage student representation in the MD program.
He is founder and director of the Health Professions Educator Institute, delivering quarterly Grand Rounds, biannual skills workshops and an annual educator conference on pertinent medical education topics. In conjunction with Sonia J. Crandall, PhD, MS '03, and Chris Gillette, PhD, Strowd oversees the Teaching Scholars Academy, a new mentorship program for faculty interested in medical education scholarship and applying for the Brooks Scholars in Academic Medicine.
He is the faculty adviser to the Navigating Medical School program, which delivers near-peer mentoring to students in the MD program, and directs the Wake Forest Interprofessional Leaders in Healthcare program.
He has received 21 awards related to his teaching, including the 2019 A.B. Baker Teaching Recognition Award in Neurology and the 2019 Innovation in Medical Education Award from the Southern Group on Educational Affairs (SGEA). The SGEA also selected him as the inaugural recipient of the its M. Brownell Anderson Award, recognizing an outstanding early career medical educator, and he will be considered for the national GEA M. Brownell Anderson Award from the Association of American Medical Colleges.
He has published 26 of his 89 peer-reviewed publications in medical education journals and is associate editor for Medical Education Online. As a medical student, Strowd received numerous awards, including the MAA Excellence Award, the Excellence in Neurology Award and the Leonard Tow Humanism in Medicine Award. He and his wife, Lindsay Chaney Strowd, MD '09, HS '13, and their children, Deacon, Caroline and Savannah, reside in Winston-Salem.
Hervy B. Kornegay Sr., MD '57, Mount Olive, N.C., retired in 2019. He and fellow alumnus Robert H. Shackelford, MD '47 (deceased) established Mount Olive Family Center in 1970. The rural health center now has four physicians and five extenders. Both physicians are past presidents of the N.C. Academy Family Physicians and who won multiple awards as teaching faculty for students and residents including current faculty at the Wake Forest School of Medicine.
Alvin H. Hartness, MD '65, Fayetteville, N.C., almost retired after being private practice as a pediatrician for 40 years, has worked with a medical team for the homeless since 2012. Since 1964, Hartness has been on 50 medical missions, 40 overseas in 17 countries and 10 in the U.S. involving disasters. These missions have been faith-based with N.C. Baptist Men (NCBM) and other nongovernmental organizations. He was in Honduras with the NCBM for two weeks in October-November 1999 after flooding from the worst hurricane in history to hit Central America. He saw hundreds of people with varying illnesses from the mountains in northwest Honduras.
James R. Woods Jr., MD '70, Rochester, N.Y., has been honored with a professorship in Obstetrics and Gynecology in his name at the University of Rochester School of Medicine. The professorship supports the chief of maternal fetal medicine. Each year, the endowed fund provides $175,000 for the professorship.
David C. Oliver, MD '74, New Bern, N.C., a leader in New Bern's medical community, has retired from his practice. As a cardiologist, Oliver practiced in the area for 42 years. He was instrumental in founding the area's first heart catheterization lab and was one of the founders of Coastal Carolina Health Care.
Lynn B. Spees, MD '75, Hickory, N.C., a retired pediatrician, was featured in the Hickory Record in the column, "He Was a Doctor to the Short and Loud," which chronicles his life and service to the area.
Richard F. Beatty, MD '78, Naples, Fla., is practicing ophthalmology with Physicians Regional Medical Group in Naples. His wife, Anne Marie Beatty, CRNA, passed away in January 2017 after a long battle with reflex sympathetic dystrophy.
J. Wayne Meredith, MD '78, Winston-Salem, N.C., has been elected president of the American College of Surgeons (ACS), in recognition of his leadership and contribution to the field of surgery. Meredith has been a fellow of the ACS since 1990 and has devoted much of his energy to its trauma-related activities.
Daron G. Ferris, MD '79, Evans, Ga., professor of obstetrics and gynecology at the Medical College of Georgia at Augusta University and founder of CerviCusco, a nonprofit clinic that provides gynecologic care to women in Peru, is the 2020 recipient of the Renfield Foundation Award for Global Women's Health from the University of Pennsylvania School of Nursing. The award was established in 2012 by the Beatrice Renfield Foundation and is given biennially to a demonstrated leader in the field of global women's health. Ferris is the first American to win the award. He founded CerviCusco in 2008 to help ensure that women in Peru, particularly those with limited resources, have access to health care, including screening, diagnosis and treatment of cervical cancer.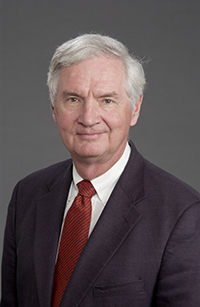 Samuel Emerson Britt II, MD '80, Lumberton, N.C., was presented with the Dr. D.E. Ward Jr. Provider of Excellence Award on Dec. 13, 2019, by Southeastern Health in Lumberton. The award was established in 2017 and honors the late D.E. Ward Jr., MD '45, for 58 years of service on the Southeastern Health medical staff and for his tireless devotion to providing the highest quality of care to his patients, as well as his continuous efforts to improve Southeastern Health and the community. It is awarded annually to a provider who best embodies the attributes that Ward exhibited. Britt, a Lumberton native, now sees patients at the Southeastern Surgical Center.
Charles R. Ellis, MD '82, Charleston, S.C., has retired from the Ralph H. Johnson VA Medical Center. Ellis previously retired with the rank of colonel from the U.S. Air Force Reserves as commander of the 315th Aerospace Medicine Squadron. He received board certification in family medicine, aerospace medicine and occupational medicine. He says he and his wife, Audrey, plan to spoil their five grandchildren while he perfects his fishing techniques.
L. Dale Williams, MD '82, High Point, N.C., has accepted the position of chief medical officer (CMO) at Wake Forest Baptist Health Lexington Medical Center. Williams, who previously served as CMO at Wake Forest Baptist Health High Point Medical Center, will assume oversight of all medical staff operations at Lexington as he continues to provide oversight at High Point. Williams brings many years of experience to the role as both an active surgeon and CMO. Since High Point joined the Wake Forest Baptist Health System, he also has helped develop a centralized, system-wide credentialing office.
Craig M. Greven, MD '83, Winston-Salem, N.C., has been appointed president of university group practice and senior vice president of clinical operations at Wake Forest Baptist Health. In this new physician-executive role, Greven will focus on clinical best practices, collaboration and workforce planning, evolving centralized services to support ambulatory practice and work with department chairs to develop group practice operations that benefit Wake Forest Baptist's tripartite mission of clinical care, research and education.
Charles D. Harr, MD '83, MBA, Raleigh, N.C., was the alumni spotlight feature in the July Alumni Digital Newsletter from the Wake Forest University School of Business. Harr is a 2014 graduate of the Wake Forest MBA program, and his article was titled "Alumnus Looks to Business Education in the Fight Against COVID-19."
Marshall Kirk Quinn, MD '83, Kenansville, N.C., since finishing a family medicine residency at Pitt Memorial Hospital (now Vidant Medical Center) in Greenville, Quinn has practiced in Duplin County, N.C., for 33 years. He is now semi-retired, filling in episodically when needed. He and his wife, Kathy, remain happily married and have enjoyed traveling in this beautiful country. Their three sons are married and gainfully employed, and the couple has the joy of three grandchildren.
William P. Marks Jr., MD '86, Kennesaw, Ga., has sold his solo ophthalmology practice in metro Atlanta in January and is enjoying semi-retirement.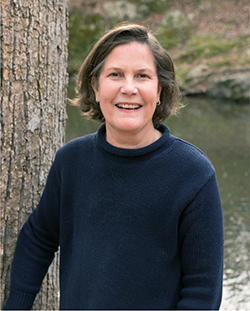 Julia W. Burns, MD '87, Chapel Hill, N.C., has written a book, Songs for the Forgotten: A Psychiatrist's Record. The book combines pivotal moments from Burns' southern upbringing in the 1970s with case histories accumulated through three decades of treating behavioral health patients, particularly those involved in the cultural epidemic of child abuse. The book can be purchased through Amazon and Barnes & Noble.
Lucy Younger Ledbetter, MD '87, MBA, Columbia, Tenn., the Medical Alumni Association immediate past president led the Physician's Oath at the virtual Hooding Ceremony for the MD Class of 2020 on May 17.
Chase A. Miller, MD '89, Pittsford, N.Y., completed a residency in otolaryngology at the University of Rochester and is now on faculty at the university. Miller does medical mission work in Africa as she serves at least two times a year for about one month each trip mainly in Kenya. She also serves with Samaritan's Purse and goes into rural mission hospitals to train resident general surgeons and family practice residents in otolaryngology. Miller states there is a huge need in the region both surgically and medically. She loves serving the underserved and is grateful to see that Wake Forest is so involved in giving back also.
William "Billy" Y. Rice III, MD '89, Winston-Salem, N.C., was chosen as one of the recipients of the inaugural Excellence in Clinical Medicine Awards at Wake Forest Baptist Health. These awards were based on and chosen from recommendations by staff, providers and faculty. These physicians and advanced practice professionals inspire every day with their clinical acumen, compassion, professionalism and overall excellence.
Andrea E.P. Kittrell, MD '93, Lynchburg, Va., is an otolaryngologist/head and neck surgeon (ENT) in Lynchburg and is the founder of the Save Other Souls project, which is a new initiative that helps people express desire that limited hospital resources go to others in COVID-19 shortage situations. Save Other Souls is a Virginia organization that has created a new tool to help patients communicate their wishes to defer to others potential life-prolonging therapy during this pandemic. Kittrell first conceived the idea as a result of interactions with her own patients.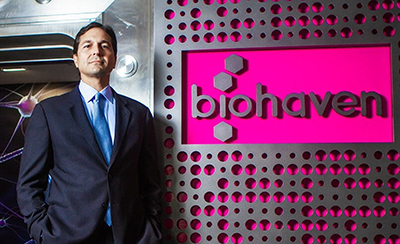 Vladimir Coric, MD '96, Madison, Conn., is chief executive officer of Biohaven Pharmaceuticals which has received approval from the U.S. Food and Drug Administration for Nurtec ODT, a novel treatment for acute migraine headaches.
Bryant A. Murphy, MD '97, Durham, N.C., is serving as president of the North Carolina Medical Board.
Takie Hondros, MD '03, Weddington, N.C., has been installed as secretary/treasurer of the North Carolina Academy of Family Physicians.
Jonathan R. Snyder, MD '04, Elkin, N.C., has been named the first chief medical officer of Hugh Chatham Memorial Hospital in Elkin. Snyder has served on the Hugh Chatham medical staff as chief of surgery from 2014-17 and as chief of the medical staff since January 2018.
Kevin Lee Taylor, MD '06, Jupiter, Fla., has taken the position of medical director and chair of emergency medicine at the Bethesda Hospital System in Boynton Beach, Fla., which is part of Baptist Health South Florida. Taylor has also joined the clinical faculty of Florida Atlantic University Emergency Medicine Residency as assistant clinical professor of biomedical sciences.
Matthew T. Cline, MD '09, Winston-Salem, N.C., has accepted the position of chief medical officer of Wake Forest Baptist Heath Davie Medical Center. Cline oversees all medical staff operations at Davie and will continue as medical director of the emergency department, a position he has held for the past six years. In his medical director role, he has led Davie's ED through a period of 50% growth in volume and expanded hospital operations, while maintaining patient satisfaction scores greater than the 90th percentile. His efforts have included initiatives that have reduced opiate prescribing rates significantly, and established and implemented telepsychiatry services, coupled with social work, to reduce length of stay.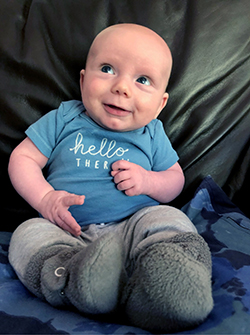 Blair Simpson Hodge, MD '09, Milford, Ohio, along with her husband, Jason, are thrilled to announce the birth of their son, Arlo Carter Hodge, on Feb. 14, 2020.
Bryant Cameron Webb, MD '10, JD, Charlottesville, Va., clinched the Democratic Party nomination in the fifth congressional district in central Virginia.
Edward Eugene Miller, MD '13, Mission Viejo, Calif., a maternal fetal medicine fellow at the University of California San Francisco, is the incoming diversity officer at the University of Louisville.
Taylor W. Grice, MD '18, Winston-Salem, N.C., and Mary Pate Mills, DO, were married in spring 2020.
Stanley N. Tennant, MD '78
President
Thomas B. West, MD '81
President-elect
Johnnie Ford Jr., MD '83
Secretary
Lucy Younger Ledbetter, MD '87, MBA
Immediate Past President
Melanie Adams, MD '89
Todd M. Augustus, MD '08
John Alexander Black, MD '81
Rodwige J. Desnoyers, MD '94
T. Arthur Edgerton, MD '81
Michael T. Flanagan, MD '93
Kathryn Ashton Grice, MD '85
Debra Burns Hanig, MD '83
Elizabeth McCurdy Hueman, MD '02
Janel Darcy Hunter, MD '10
G. Whitfield James, MD '87
Amy Young Jordan, MD '98
Katherine C. King, MD '62
Kenneth F. Mattucci, MD '64
C. Douglas Maynard, MD '59
Wyman T. McGuirt, MD '96
James D. Sink, MD '75
Scott L. Vogler, MD '98
Bryant Cameron Webb, MD '10, JD
Louis Weinstein, MD '72
Rohan Chandana Wijewickrama, MD '05
MD Student Representatives
Aman M. Irfanullah, MD Class of 2021
Kyle P. McNamara, PhD '19, MD Class of 2021
Jeffrey C. Powell, MD Class of 2022
Meron Fessehaye, MD Class of 2023
Katherine Rae Salisbury, MD Class of 2024
Ex-Officio Members
Julie A. Freischlag, MD, FACS, FRCSEd (Hon), DFSVS
Lisa M. Marshall
Beth A. Alexander
Teri C. Lemons, MAEd
Remembering those who have recently passed, through Sept. 14, 2020.
Roy E. Truslow, MD '45
Greensboro, N.C., Feb. 23, 2020
George P. Highsmith, MD '46
Thomasville, N.C., Aug. 7, 2020
Ozmer Lucas Henry Jr., MD '48
Asheville, N.C., Jan. 3, 2020
Lewis E. Curlee, MD '50
Concord, N.C., June 3, 2020
Edgar Estes Folk III, MD '50
Elkton, Md., July 16, 2020
William M. Buckingham, MD '51
Encinitas, Calif., Jan. 20, 2020
W. Richard Burack, MD '51
Jackson, N.H., Dec. 29, 2019
Marcus M. Gulley, MD '51
Winston-Salem, N.C., April 15, 2020
Thomas L. Gwynn, MD '51
Advance, N.C., Jan. 25, 2020
R. Leary Reid Sr., MD '54
Lincolnton, N.C., Feb. 17, 2020
William M. Calvert, MD '55
Pensacola, Fla., Jan. 1, 2020
Thomas N. Massey Jr., MD '55
Charlotte, N.C., March 8, 2020
John Raymond Nelson Jr., MD '55
Knoxville, Tenn., Aug. 27, 2020
Douglas H. Sandberg, MD '55
Miami, Fla., March 25, 2020
John William Kennard, MD '56
Hilton Head Island, S.C., March 14, 2020
Jimmie Dale Simmons, MD '57
Mount Airy, N.C., May 10, 2020
Jack M. Rogers, MD '58
Winston-Salem, N.C., Feb. 27, 2020
Judson Truett Anderson, MD '59
Phoenix, Ariz., June 30, 2020
James P. Thompson, MD '59
Easton, Md., April 25, 2020
Joe Badgett Currin Jr., MD '61
Fuquay-Varina, N.C., Aug. 11, 2020
Lincoln L. Engstrom, MD '61
Brunswick, Maine, Oct. 24, 2017
Charles Gordon Lampley III, MD '62
Denver, N.C., April 25, 2020
H. E. Melikian, MD '62
Somers, N.Y., July 20, 2019
Ralph D. Siewers, MD '62
Sedgwick, Maine, Jan. 4, 2020
Raymond S. Corwin, MD '63
Portland, Ore., July 19, 2020
Donald E. Johnson, MD '63
Pembroke Pines, Fla., Jan. 7, 2019
William J. Wortman Jr., MD '64
Statesville, N.C., Jan. 6, 2020
Duke Byron Weeks, MD '65
Winston-Salem, N.C., Aug. 12, 2020
Salvatore G. Dizzia, MD '70
Jacksonville, Fla., Sept. 29, 2018
William "Bill" Thomas Grimes, MD '72, MS
Bellevue, Wash., June 11, 2020
Steven D. Silverman, MD '74
West Palm Beach, Fla., Sept. 10, 2020
Frederick Douglas Sanders, MD '75
Memphis, Tenn., June 17, 2020
Phillip R. Goodson, MD '76
Statesville, N.C., Aug. 31, 2020
R. Scott Mayse, MD '76
Kings Mountain, N.C., Feb. 10, 2020
Charles Elford McKay III, MD '77
Nashville, Tenn., Aug. 29, 2020
Jeffrey Blake Keller, MD '82
Ellenboro, N.C., Feb. 21, 2020
Thomas Anthony Schroeter, MD '87
Bradenton, Fla., April 17, 2020
John Matthew Whitley, MD '90, PhD
Kannapolis, N.C., Aug. 29, 2020
George L. Nichols Jr., MD '93
Lenoir, N.C., Jan. 18, 2020
Arthur A. Hoss, MD '95
Greensboro, N.C., June 2, 2020
---
Nurse Anesthesia
Rieker Earns Byrum Faculty Mentor Award
Michael Rieker, CRNA, DNP, FAAN, professor of anesthesiology, chair of the Department of Academic Nursing and director of the Nurse Anesthesia Program, has been recognized for his ongoing investment in students, residents, fellows and faculty with the 2019 James Edwin Byrum Jr., MD, Distinguished Faculty Mentor Award from the School of Medicine.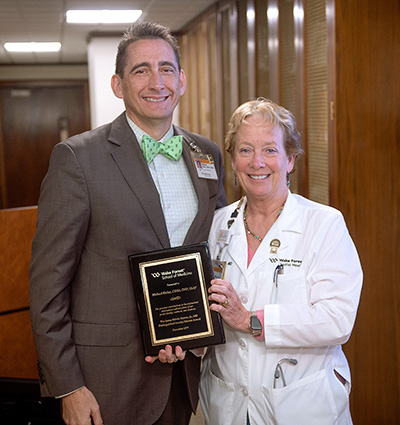 Rieker received the Byrum Award from by Julie Ann Freischlag, MD, FACS, FRCSEd(Hon), DFSVS, chief executive officer of Wake Forest Baptist Health and dean of the School of Medicine in February 2020.
Rieker is the recipient in the clinician educator category. He has been a CRNA for over 20 years and program director since 2005. During that time, the program has graduated more than 300 CRNAs and created new educational opportunities for our students, trainees and staff, and his leadership has helped elevated the program into the top 10 rankings of U.S. News and World Report. He was also instrumental in creating the Doctor of Nursing Practice program and preparing faculty for the future of learning and practice ahead.
Rieker is a nationally recognized leader in education, having received the highest honor for CRNAs as the American Association of Nurse Anesthetists (AANA) Program Director of the Year. He also serves as an officer in the U.S. Army Reserve. Junior faculty familiar with Rieker's mentorship approach say he leads by example, exudes excellence through his intelligence, humility and work ethic, and successfully creates a supportive environment where those under his leadership can thrive.
The Byrum Award memorializes James Edwin "Ed" Byrum Jr., MD '68, who died in 2011. During his 37-year career with Wake Forest Baptist, he helped train more than 200 emergency medicine physicians and in 1974, he co-created and directed one of the first residency programs in emergency medicine.
Nominations Accepted for Leadership Award
The selection committee of the Nurse Anesthesia Alumni Board is accepting nominations for the Progressive Leadership Award. The award recognizes an alumnus/a with current leadership accomplishments in nurse anesthesia-related activities and the potential for continued growth in leadership roles in the nurse anesthesia profession.
Nominations may be made by any person. As the purpose of this award is to encourage alumni to continue their leadership climb, those who have already achieved very high levels of accomplishment (e.g., AANA president) should be considered to be beyond the purpose of this award. Deserving candidates can be nominated online at https://www.surveymonkey.com/r/NAPleader
Program Receives SSH Accreditation
The Nurse Anesthesia Program received full accreditation for its simulation center from the Society for Simulation in Healthcare (SSH) with recognition in the areas of teaching and assessment.
The simulation center, located at 525@vine in Innovation Quarter, is the only nurse anesthesia single-entity center in the country to receive this designation. The Nurse Anesthesia Program has used simulation in education for over 20 years.
Established in 2004, the SSH is the largest international simulation accreditation organization and seeks to improve performance and reduce errors in patient care through the use of simulation.