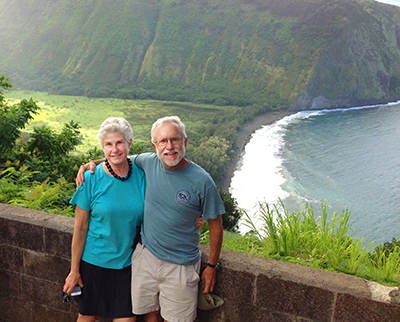 By establishing the Marcia Pregnall Farrar, PA Family Scholarship Fund, Marcia Farrar, PA '75, chose to support PA students at the Wake Forest School of Medicine. The way she funded it will allow her to meet some of the students whose lives and careers will be forever changed by her generosity.
By making annual gifts to the endowment, a portion of her donation is designated for an annual award to a current student.
Once she reaches 72, her scholarship will be funded through IRA Required Minimum Distributions, providing a tax advantage.
Because she named the scholarship fund as the sole beneficiary of her IRA in her estate plan, the scholarship will be permanently endowed, ensuring that it will continue to benefit PA students—and the many patients those students will care for during their careers—forever.
When you are ready to discuss establishing your legacy through planned giving, we can help you create meaningful impact for generations to come.
Contact:
Lori Osowski
Director of Charitable Gift Planning
losowski@wakehealth.edu
800-899-7128
WakeForest.PlanningYourLegacy.org