Use anchor tags below to jump down the page:
---
Sharkey Succeeds Clinch as Senior Associate Dean for Academic Affairs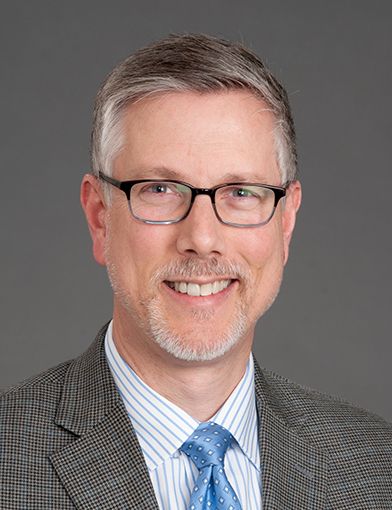 After navigating many obstacles to facilitate the rapidly shifting needs of the Wake Forest School of Medicine during the pandemic and strategic combination with Atrium Health, C. Randall "Randy" Clinch, DO, MS '04, has returned to direct patient care for the underserved and veteran populations, transitioning out of his role as senior associate dean for academic affairs with the MD Program.
Clinch served as a stabilizing force for the MD program since 2019. He worked closely with the school's COVID-19 task force and other educational program leaders to coordinate the safe return of students to direct patient care in June 2020 and the virtual matriculation of the Class of 2024. He also led the school's efforts to develop a second campus in Charlotte, planning a phased approach to develop a four-year regional campus.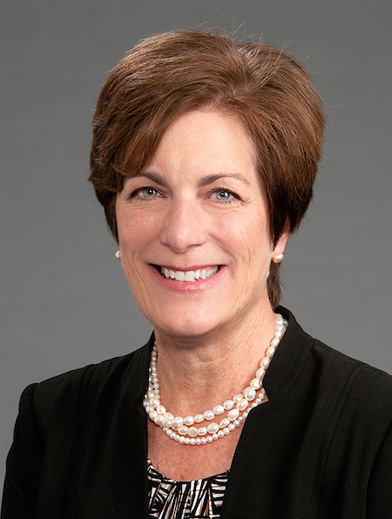 Angela Sharkey, MD, FAAP, former senior associate dean for academic affairs and professor in biomedical sciences and pediatrics at the University of South Carolina School of Medicine Greenville, has been named to succeed Clinch.
She is responsible for the overall strategic direction, operation and management of the MD program for both the Winston-Salem and Charlotte campuses. She will assist in designing and planning for the opening of a new, state-of-the-art medical education facility in Charlotte, and she will lead the development of an innovative curriculum that will integrate basic science, clinical science and health systems science throughout the curriculum with content and experience delivered in the context of clinical care.
In her previous role, Sharkey led the strategic operations for admissions, student affairs, curriculum, LCME readiness, and faculty and academic affairs. Among other honors, she guided the Greenville medical campus to recognition as an Apple Distinguished School for intentional integration of technology in the classroom and clinical environment.
The board-certified pediatric cardiologist is a graduate of Creighton University with a medical degree from Saint Louis University School of Medicine. She completed her residency at Cardinal Glennon Children's Hospital in St. Louis and her fellowship at Children's Hospital of Philadelphia.
---
MD
Students Sweep Neurological Society Poster Awards
Three Wake Forest School of Medicine students were selected as winners for their research posters at the North Carolina Neurological Society's 2021 Annual Meeting. Among 17 total posters, the three highest-rated abstracts were from Wake Forest students.
First: Natasha Shah, MD Class of 2024, Wake Forest School of Medicine, UNC School of Medicine and Atrium Health, "Dextromethorphan-Quinidine (Nuedexta) Improves Swallowing in Bulbar Onset ALS Patients with Pseudobulbar Affect – Pre-Post Observational Study in 86 ALS Patients."
Second: Caroline Wilson, MD '21, Wake Forest School of Medicine, "MOG Antibody Disease: A Pictorial Overview of Imaging Findings."
Third: Undergraduate student Caroline Caraci, Wake Forest University, and Laura Silla, MD '21, Wake Forest School of Medicine, "Patient Experience Outcomes by Diagnosis in Rapid Telehealth Implementation."
A group of medical students from the Class of 2021, led by Lauren Clopper, MD '21, transformed a frequently used stairwell into a beautiful art mural depicting the heart of Wake Forest Baptist and the city of Winston-Salem.
Zitelny Receives Peacock-Plonk Award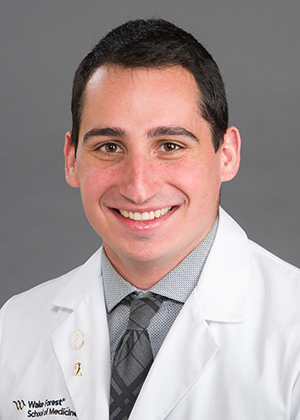 Edan Zitelny, MD '21, was presented the 2020 Peacock-Plonk Award for Outstanding Student Clinician for receiving the highest clerkship grade of honors in all of his year three immersion curriculum clerkship rotations.
Comments from Zitelny's clerkships described him as a thoughtful and meticulous student with impressive knowledge combined with excellent bedside manner, collegial and professional team interactions, and a very advanced clinical skill set compared to his peers. Commenters also noted his "sophisticated balance of expressing empathy for his patients while remaining focused on addressing their problems." He is an internal medicine resident at the Hospital of the University of Pennsylvania in Philadelphia.
The award was established in 2017 in honor of James E. Peacock, MD, professor of infectious diseases, and George W. Plonk Jr., MD '73, associate professor of vascular surgery, who are widely revered for their clinical expertise, diagnostic acumen, bedside manner and humility. Both attended Zitelny's award presentation.
In Memoriam: Jon C. Lewis, PhD
Jon C. Lewis, PhD, a faculty member who was instrumental in developing the groundbreaking parallel curriculum that changed the way Wake Forest medical students are educated, died Dec. 13, 2020, in Placitas, N.M., at age 80.
Lewis, a native of Connecticut, worked with the School of Medicine from 1977 until retiring in 1998. He contributed to over 300 professional publications, and his research included work in the cell biology of thrombosis and its relationship to heart disease. For nearly two decades, he served as a consultant to the National Institutes of Health, which in 1985 designated his laboratory as a National Research Resource for Intermediate Voltage Electron Microscopy. He served as North Carolina's liaison for biomedical research to the State of North Rhine, Germany, and later studied in London, but his true professional passion was teaching. His son, Andrew J. Lewis, MD '98, also graduated from Wake Forest School of Medicine.
Stephen H. Corwin, MD '65, Waco, Texas, retired in October 2020 after 50 years of urological practice with his brother, Bob, and as a consultant to the Texas Medical Board.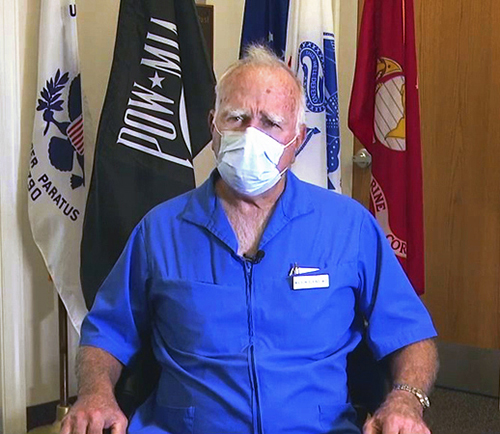 Wilson Oliver Elkins, MD '70, Greensboro, N.C., was featured in a local news segment that aired on WGHP-TV Fox 8. The segment was called, "Pleasant Garden doctor and veteran talks about experience in Vietnam War, waging new war against COVID-19." He discussed how, 45 years later after his military service, he's helping fight a different war against an unseen enemy, the coronavirus, as it plays out at his practice in his hometown of Pleasant Garden. Elkins said he will always be ready to answer the call to duty, whether it's 10 miles or 10,000 miles from home. "I was called to serve, I think it's the same thing here," Elkins said. "I feel my calling is to be a help."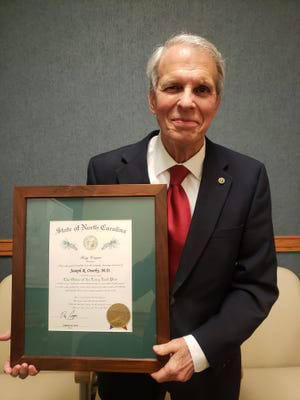 Joseph R. Overby Jr., MD '71, New Bern, N.C., has been awarded the Order of the Long Leaf Pine, the highest honor bestowed by the state of North Carolina, for his years of service to the community. He moved to New Bern in 1976 and helped found New Bern Family Practice to address the need for primary care physicians in largely rural Craven and Pamlico counties. He was instrumental in the organization of Coastal Carolina Health Care, PA, the larger practice that New Bern Family Practice helped start in 1998. He served on its board of directors for many years and has also been involved in the education of the next generation of physicians through his work at the Wake Forest School of Medicine, East Carolina's Brody School of Medicine and also serving as a member of the boards of directors at CarolinaEast Medical Center, North Carolina Baptist Hospital and Wake Forest Baptist Medical Center. Overby has also dedicated his free time to volunteering in the community at the Merci Clinic in New Bern and the Hope Clinic in Pamlico County. Each of these organizations serves a population with no other access to health care, at no charge. Overby also helped establish the area's first treatment program for opioid addiction, New Beginnings, and has been involved in medical missions throughout the world including China, India, Russia and the Ukraine. He is a past president of the MAA Board.
John S. Kelley, MD '74, Raleigh, N.C., has been recognized by Business NC Magazine as one of the state's best in his field – general and interventional cardiology at WakeMed Heart and Vascular.
Haywood L. Brown, MD '78, Tampa, Fla., was featured in The Oracle, a University of South Florida publication, in the article, "Leaving a Legacy: Haywood Brown advocates for inclusivity and diversity within the medical field," which chronicles his life and service to advance inclusivity and diversity. Brown currently serves as vice president of institutional equity at the Office of Diversity, Inclusion and Equal Opportunity at South Florida.
Stanley N. Tennant, MD '78, Greensboro, N.C., president of the Medical Alumni Association, led the Physician's Oath at the Commencement Celebration for the MD Class of 2021 on May 15.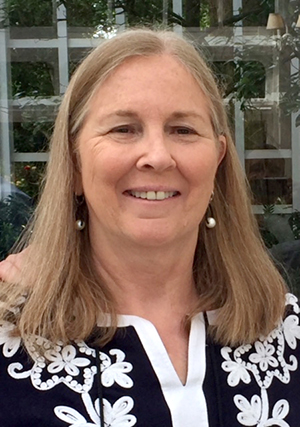 Ann Fleming Beach, MD '79, Atlanta, Ga., has provided pediatric care to children for over 39 years. She spent her early career as a pediatrician in private practice in LaGrange, Ga., and then in Cobb County and Atlanta for several years and later joined a primary care practice with Kaiser Permanente in 1988. In 1995, she started Kaiser's hospitalist program at Scottish Rite Hospital, where she practiced as a pediatric hospitalist for five years. In 2000, Beach joined Children's Healthcare of Atlanta as vice president of medical management to provide leadership support in quality, outcomes measures, peer review, utilization review and credentialing. During this time, she served in multiple other leadership roles in the hospital system. In 2005, she returned to her first love, patient care, and returned to Children's at Scottish Rite as a hospitalist, where she practiced for 15 years. She enjoyed being on the pediatric faculty at Emory University and Morehouse schools of medicine. She showcased her passion through teaching students, residents and her colleagues throughout her profession. In 2014, Beach received the Morehouse Teacher of the Year Award. She is excited about the possibility of post-COVID travel and restaurant visits. She loves medical history and is looking forward to enlarging her small collection of old medical instruments. She's working on a book about interesting pediatric cases she has cared for. She and her husband, John, live in Atlanta.
Virginia Chiantella, MD '83, Lansdowne, Va., was the first woman to complete a general surgery residency at North Carolina Baptist Hospital and credits the late Jesse H. Meredith, MD, House Staff '58, as a huge part of her success.
Charles D. Harr, MD '83, MBA, Raleigh, N.C., has been recognized by Business NC Magazine as one of the state's best in his field – thoracic surgery at WakeMed Heart and Vascular.
Christopher W. Ingram, MD '83, Raleigh, N.C., received the 2020 Dascomb Award, the highest teaching honor offered at WakeMed. The award is presented annually to a physician who demonstrates excellence in teaching and patient care. Recipients must have three or more years of clinical experience and exhibit leadership in establishing, maintaining and supporting clinical teaching programs at WakeMed. Recipients are nominated by their peers and selected by the Dascomb Award committee, which includes doctors from WakeMed and the community. Ingram has held leadership roles at the state and international levels of the Infectious Diseases Society. At WakeMed, he has served as chair of the Department of Medicine (1997-98), medical staff officer (2001-03) and chair of the Peer Review Oversight Committee (2004-05). His honors include the 2004-05 WakeMed Department of Medicine-AHEC Teacher of the Year Award, the 2008 Residency Program Honor, the 2015 WakeMed Circle of Excellence Award and the 2018 Outstanding Specialist Award. Ingram provides compassionate care for the underserved, immigrants and imprisoned patients at WakeMed, Open Door Clinic and through international mission trips. He continues to lead infectious disease conferences for students and residents training in internal medicine at WakeMed and is an integral contributor to the WakeMed teaching program across specialties.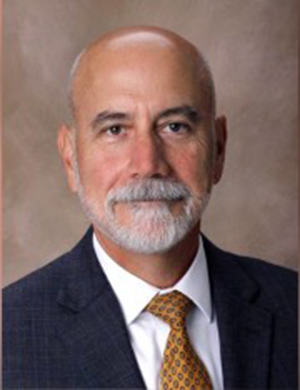 Maurice M. Solis, MD '83
, Columbus, Ga., professor of surgery, has been appointed senior associate dean for the Columbus campus of the Mercer University School of Medicine. He has had a longstanding relationship with Mercer's medical school, beginning in 1988 when he served as an instructor of surgery. Since then, he has held many faculty positions with the school, including assistant professor of surgery, associate professor of surgery and clinical professor of vascular surgery. In 2001, Solis also served as associate professor of surgery at Southern Illinois University School of Medicine.
Michael R. Canady, MD '85, Gallipolis, Ohio, chief executive officer of Holzer Health System, has become a fellow of the American College of Healthcare Executives, the nation's leading professional society for health care leaders. Fellow status represents achievement of the highest standard of professional development, and candidates must fulfill multiple requirements, including meeting academic and experiential criteria, earning continuing education hours, demonstrating professional/community involvement and passing a comprehensive examination.
John R. Sinden, MD '85, Raleigh, N.C., has been recognized by Business NC Magazine as one of the state's best in his field – general and interventional cardiology at WakeMed Heart and Vascular.
Richard William Lord Jr., MD '88, Winston-Salem, N.C., vice president of primary care and population health and chair of family and community medicine, has been honored as part of the 2020 Hero, Wellness, Inclusion and Trust Action Awards at Wake Forest Baptist Health. The Hero Award honors an individual and team that has gone above and beyond the ordinary, exceeding daily responsibilities to contribute to excellence. The award recognizes exemplary commitment to patient care, safety, research, education, workplace culture and/or quality. The award description of Lord's contribution read: "From leading population health to caring for patients and starting free clinics for the underserved, Dr. Lord enthusiastically excels in bringing creativity and strong intellect to improve the health of all. He is a stellar clinician, mentor, educator, innovator and leader. He is always focused on the well-being of our staff, patients and community. He has been instrumental in our COVID-19 response and vaccine distribution. He also directly improved patient care by starting two free clinics and prenatal care outreach in our communities. He is people-focused and recognizes that his most precious resource is our faculty. He finds out what they need, gives guidance and then – as one team member said – 'he unleashes us to soar.'"
Amy "Meg" Autry, MD '89, San Francisco, Calif., is the residency director at the University of California, San Francisco.
Joe Carey Ellington Jr., MD '91, Princeton, W.Va., won a seat in the West Virginia legislature's House District 27. He is an ob-gyn physician at Princeton Community Hospital and was a delegate for the 24th House District from 2011 to 2013 and has held the 27th District seat since 2013. Ellington is chair of the House Education Committee.
Katherine A. Poehling, MD '95, Winston-Salem, N.C., a pediatrician at Wake Forest Baptist Health, serves on the Centers for Disease Control's Advisory Committee on Immunization Practices. She was interviewed by the Washington Post on the CDC's guidelines as to who should get the COVID-19 vaccine first and was quoted in an article in Scientific American on whether it's safe to delay a second COVID-19 vaccination.
Marcela I. Heinrich, MD '96, Winston-Salem, N.C., received the 2020 Excellence in Clinical Medicine Award at Wake Forest Baptist Health. The recipients were nominated and chosen by staff, providers and faculty based on the physician's clinical acumen, compassion, professionalism and overall excellence.
Patricia L. Turner, MD '96, MBA, Washington, D.C., has been appointed to the boards of OceanFirst Financial Corp. and OceanFirst Bank N.A. She is director of the division of member services for the American College of Surgeons (ACS), a scientific and educational association of more than 82,000 members dedicated to improving the care of surgical patients and to safeguarding standards of care. In addition to her position at the ACS, Turner is a clinical associate professor of surgery at the University of Chicago School of Medicine. She is a leading advocate for post-graduate education reform, enhanced quality efforts and leveraging the influence of organized medicine. Turner's past leadership roles in national organizations include serving as president of the surgical section of the National Medical Association, president of the Society of Black Academic Surgeons, councilor for the Southeastern Surgical Congress and chair of the American Medical Association's Council on Medical Education. She has received numerous awards as a surgeon and a leader, including being recently named one of the Best and Brightest Executive MBAs by the business education website Poets & Quants and being selected as the 2020 commencement speaker for the University of Maryland's Robert H. Smith School of Business.
A. Kakra Hughes, MD '97, PhD, Bowie, Md., was featured in an alumni spotlight about his career mentors in the winter 2021 issue of Inside Surgery at Beth Israel Deaconess Medical Center, where he is a graduate of the Vascular and Endovascular Surgery Fellowship Program. Hughes serves as chief of cardiothoracic surgery and vascular surgery at Howard University Hospital and as associate professor of surgery at Howard University College of Medicine.
William M. Satterwhite III, MD '97, JD, Winston-Salem, N.C., pediatrician and chief wellness officer at Wake Forest Baptist Health, has created an app and web-based tool to improve the health of children and the community. Called Sneez, the user-friendly app is color-coded by ZIP code to show the areas with the most cases versus the fewest. Parents can find out where outbreaks of the flu are the worst and where physicians are diagnosing strep, allergies, asthma and other illnesses by symptoms. In response to the pandemic, COVID-19 mapping was added to the app through a tool called SneezSafe.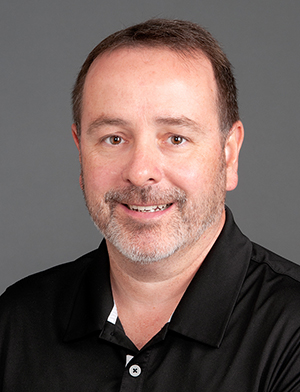 Scott L. Vogler, MD '98, Pfafftown, N.C., has joined the Atrium Health/Wake Forest Baptist Health team and will care for patients at One Health Family Medicine – Clemmons. One Health originated in 2020 after the Holston Medical Group closed and more than 70,000 primary care and ob-gyn patients were without care. Atrium recognized the need for these patients to re-establish care and partnered with the former Holston Medical Group providers under the new name One Health.
Adam R. Metwalli, MD '00, Chevy Chase, Md., is chief of urology and director of robotic surgery in the Department of Surgery at Howard University College of Medicine. He is also director of urologic oncology in the Howard University Cancer Center. Metwalli has worked at Howard for three years and has remarried by wedding Elizabeth Abdelmasieh on Oct. 15, 2020. He has a daughter now in high school.
Julie C. Clark, MD '01, Santa Monica, Calif., has been appointed chief medical officer at Adverum Biotechnologies Inc., a clinical-stage gene therapy company targeting unmet medical needs in ocular and rare diseases. Clark is responsible for clinical strategy and implementation of clinical trials across all phases of development. She brings 14 years of experience in clinical development programs and commercial launch initiatives for new therapies for ocular diseases.
Nancy M. Denizard-Thompson, MD '02, Kernersville, N.C., has been named an Inclusion Award recipient of the 2020 Hero, Wellness, Inclusion and Trust Action Awards at Wake Forest Baptist Health. The Inclusion Award honors recipients who fully embraced Wake Forest Baptist's Year of Inclusion and its "Know Better, Do Better" theme to build an inclusive workplace that celebrates differences and supports all employees. Denizard-Thompson designed "Diversity Days" during interview season and co-led Diversity Weekend, with both initiatives enhancing recruitment of underrepresented applicants in the internal medicine residency program.
Immanuel I. Turner, MD '04, Southwest Ranches, Fla., was featured in a story during Black History Month on WSFL-TV 39 South Florida. The story, "Black History Month: This South Florida doctor saves lives, goes above and beyond to mentor medical students," chronicles his mentorship of twin brothers who are medical students.
Rachel M. Dolhun, MD '05, New York, N.Y., a board-certified neurologist and movement disorder specialist, joined the Michael J. Fox Foundation (MJFF) in 2014 and leads medical communications. Her interest in Parkinson's disease and desire to reach the community on a broader scale led her to MJFF.
M. Jennings Clingan, MD '06, HS '11, Ponte Vedra Beach, Fla., separated from the U.S. Navy in August 2020, achieving the rank of commander (0-5) and serving as director of the radiology residency program at Naval Medical Center Portsmouth. She is now an abdominal radiologist at Mayo Clinic in Florida.
Roy E. Strowd III, MD '09, Winston-Salem, N.C., associate professor of neurology, hematology and oncology with the Wake Forest School of Medicine and the Clinical and Translational Science Institute, received the 2021-2022 American Board of Psychiatry and Neurology (ABPN) Research Award. The award supports research projects related to the ABPN's mission to promote and assess the competency of psychiatry and neurology candidates for initial and continuing certification. Strowd received the award for his project "Using Micro-Learning and Social Media to Assess Competence and Promote Lifelong Learning for Neurologists and Psychiatrists." The American Board of Psychiatry and Neurology Inc. is a not-for-profit corporation dedicated to serving the public interest and the professions of psychiatry and neurology by promoting excellence in practice through certification and maintenance of certification processes. Strowd also became president of the North Carolina Neurological Society, which stimulates and fosters improvement in the quality of all aspects of the health care of patients with disorders of the nervous system, promotes access to neurologists for these patients, encourages the association of professional neurologists and neurological associates, advances the practice of neurology in the state, promotes continuing neurological education, and aids in the advancement of scientific and clinical techniques and research in neurological medicine.
Bryant Cameron Webb, MD '10, JD, Charlottesville, Va., has been appointed by President Joe Biden to the COVID-19 response team to implement the president's pandemic response strategy. Webb will serve as senior policy adviser for COVID-19 equity. He is assistant professor of medicine and public health science and the director of health policy and equity at the University of Virginia School of Medicine.
Vanessa C. Gallegos-Kearin, MD '14, Melbourne, Fla., a hospice and palliative care physician specialist, has joined the team at St. Francis Reflections Lifestage Care, the longest serving not-for-profit hospice and palliative care provider in Florida's Brevard County. She has authored numerous publications and has served as a presenting physician speaker at medical conferences throughout the United States. She is an active member of the American Academy of Hospice and Palliative Medicine.
Kirsten K. Graff, MD '14, Brewer, Maine, a pediatric cardiologist, has joined the team at Northern Light Pediatric Specialty Care. She holds a passion for treating children of all ages, with a goal of helping families navigate the diagnosis, treatment and management of congenital or acquired cardiac disease with mutual understanding and respect. Her clinical interests include early diagnosis of congenital heart disease in the fetus, understanding complex anatomy using pediatric cardiac CT and obtaining anatomical and functional data from cardiac MRI. Graff is a member of the American Academy of Pediatrics, the Society for Cardiovascular Magnetic Resonance and the American Society of Echocardiography.
Bryan James Still, MD '18, Salt Lake City, Utah, finished his internal medicine residency as of June.
Stanley N. Tennant, MD '78
President
Thomas B. West, MD '81
President-elect
Johnnie Ford Jr., MD '83
Secretary
Lucy Younger Ledbetter, MD '87, MBA
Immediate Past President
Charles D. Harr, MD '83, MBA
Philanthropy Chair
Brenda A. Latham-Sadler, MD '82
Engagement Chair
Melanie Adams, MD '89
Todd M. Augustus, MD '08
John Alexander Black, MD '81
T. Arthur Edgerton, MD '81
Michael T. Flanagan, MD '93
Lindsay Carter Gray, MD '99
Kathryn Ashton Grice, MD '85
Elizabeth McCurdy Hueman, MD '02
A. Kakra Hughes, MD '97, PhD
Janel Darcy Hunter, MD '10
Brittany L. Lambertus, MD '15
Kenneth F. Mattucci, MD '64
C. Douglas Maynard, MD '59
Wyman T. McGuirt, MD '96
R. Paul Rieker Jr., MD '97, MBA
James D. Sink, MD '75
Scott L. Vogler, MD '98
Louis B. Weinstein, MD '72
Rohan C. Wijewickrama, MD '05
MD Student Representatives
Jeffrey C. Powell, MD Class of 2022
Meron Fessehaye, MD Class of 2023
Katherine Rae Salisbury, MD Class of 2024
Ex-Officio Members
Julie A. Freischlag, MD, FACS, FRCSEd(Hon), DFSVS
Lisa M. Marshall
Beth A. Alexander
Teri C. Lemons, MAEd
Remembering those who have recently passed, through June 28, 2021.
Thomas Oliver Coppedge Jr., MD '46
Charlotte, N.C., Nov. 12, 2020
J. Luther Jarvis, MD '46
Concord, N.C., April 27, 2021
Joseph Randall Blackshear, MD '47
Hendersonville, Tenn., April 12, 2021
James Calvin Hunt, MD '53
Maryville, Tenn., May 1, 2021
Edward Warren "Casey" Taylor Jr., MD '53
Florence, S.C., Feb. 9, 2021
Edwin Lewis Auman, MD '55
High Point, N.C., Jan. 6, 2021
Richard "Dick" B. Patterson, MD '55
Winston-Salem, N.C., Sept. 18, 2020
Paul R. Bauer, MD '56
Wilson, N.C., April 3, 2021
Cecil D. Rhodes Jr., MD '56
Wilson, N.C., March 20, 2021
Kenneth Andrew Grigg Sr., MD '57
New York, N.Y., Jan. 26, 2021
James A. Maultsby, MD '57
Wilmington, N.C., Dec. 30, 2020
Robert C. McKone, MD '58
Winston-Salem, N.C., Feb. 21, 2021
John L. Buckingham, MD '59
Moody, Ala., Dec. 23, 2020
Arthur "Art" Leonard Fein, MD '59
Princeton, N.J., Jan. 17, 2021
Lois F. Lee Lin, MD '59
Ocala, Fla., Jan. 15, 2021
Dixie Lee Boney Soo, MD '59
Chapel Hill, N.C., March 29, 2021
John S. Miller Jr., MD '60
Jacksonville, N.C., Oct. 21, 2020
Samuel Taylor Bickley, MD '61
High Point, N.C., Feb. 11, 2021
William Edward Christopher Jr., MD '61
Cashiers, N.C., Oct. 22, 2020
Thomas Neal Ivey, MD '61
Big Timber, Mont., Feb. 13, 2021
James Ray Israel, MD '63
Winston-Salem, N.C., Feb. 15, 2021
Daniel Lee Moore, MD '63
Spartanburg, S.C., Sept. 26, 2020
Laurie Walker Moore Jr., MD '63
Winston-Salem, N.C., Nov. 29, 2020
Richard D. Hamer, MD '64
Salisbury, N.C., Sept. 13, 2018
Julian Cleon Josey Jr., MD '64
Spartanburg, S.C., May 10, 2021
Jasper Burt Perdue Jr., MD '64
Louisburg, N.C., Dec. 11, 2020
Dirk Stancill Dixon Sr., MD '65
Washington, N.C., Sept. 8, 2020
Thomas C. Eshelman, MD '67
Zebulon, N.C., May 31, 2021
Kenneth Everett Hoogs, MD '69
Tully, N.Y., Oct. 11, 2020
Hoyle Edward Setzer Jr., MD '69
Livingston, Mont., Jan. 10, 2021
Jerome "Jerry" Irvin Davis, MD '73
Greensboro, N.C., Oct. 6, 2020
B. Lee Linder, MD '74
Gaffney, S.C., Nov. 25, 2020
Douglas Ray Boyette, MD '75
Shelby, N.C., June 10, 2021
Donald J. Kasperik, MD '76
Leander, Texas, Nov. 4, 2020
Lawrence "Larry" David Hopkins, MD '77
Winston-Salem, N.C., Nov. 9, 2020
John Barham Ragland Thomas, MD '77
Roanoke, Va., Dec. 19, 2020
Rex G. Waterbury, MD '83
Virginia Beach, Va., Sept. 17, 2020
Stephen M. Wilson, MD '88
Raleigh, N.C., Jan. 6, 2021
---
PA
Curtis Retires as Chair, Bodner Serves as Interim Chair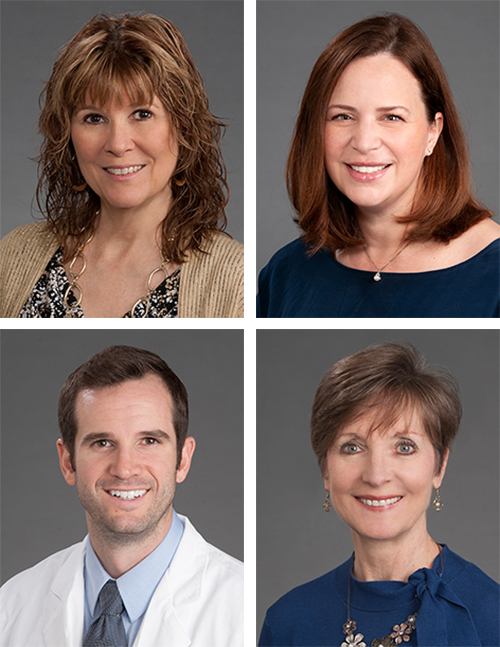 After nearly 40 years of service, L. Gail Curtis, PA-C '81, MPAS, retired on June 30 as chair and associate professor of PA Studies. Gayle Bodner, PA-C, MMS, vice chair of the Department of PA Studies and assistant professor of PA Studies and anesthesiology, is serving as interim chair.
Curtis has served in many roles, including as a clinician in otolaryngology, pulmonology and family and community medicine, and served as director of the Weight Management Program in the Center for Health Promotion, championing weight management in patients long before the obesity epidemic. In 2007, she transitioned to full-time academician in PA Studies, where she served as principal faculty, director of student services, preclinical director and vice chair.
Since becoming the first woman to lead the department as chair in 2017, she has overseen the growth of two PA campuses in Winston-Salem and Boone and the establishment of the Emerging Leaders programs in collaboration with Wake Forest's schools of Business and Law.
Curtis has served the PA profession in a variety of leadership positions, including president of the N.C. Academy of PAs, speaker of the American Academy of PAs' (AAPA) House of Delegates and president of the AAPA from 2016-18. Her dedication and service to the North Carolina Medical Board directly led to improved practice regulations for the PA profession in the state.
Also, Brian B. Peacock, PA-C '10, MMS, has succeeded Suzanne Reich, PA-C, MPAS, as program director. Reich is preparing the Department of PA Studies for accreditation in 2022.
Peacock received his BS in Biological Sciences from North Carolina State University in 2004 and served as a phlebotomist and autopsy assistant at Watauga Medical Center in Boone, N.C. He also served as the lead operating room technician at Wake Forest Baptist Health. Since graduating from the School of Medicine, he has been practicing clinically in Wake Forest Baptist's Department of General Surgery. He states his favorite part of being on the faculty is his interactions with the PA students.
Program Retains Stellar National Ranking
The PA Program remains ranked seventh nationally by U.S. News & World Report in the 2022 edition of the publication's Best Graduate Schools.