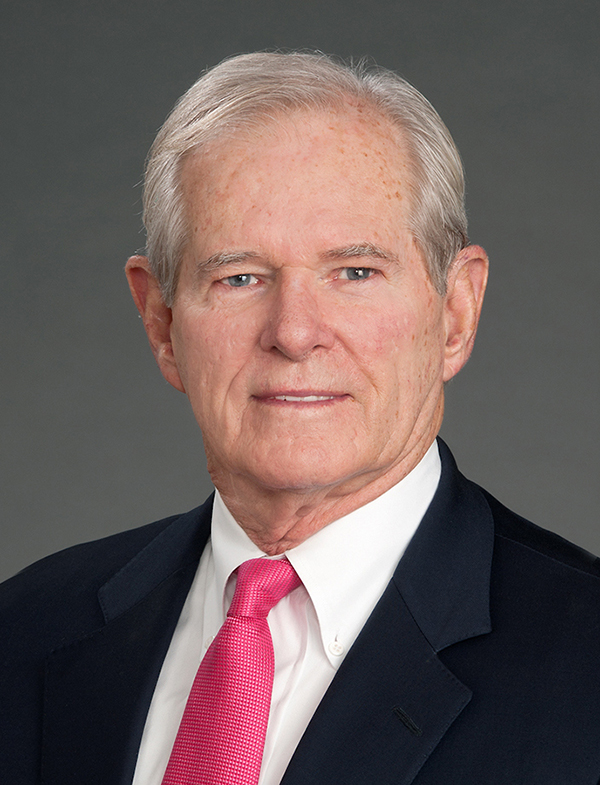 Richard H. Dean, MD, former president and chief executive officer of Wake Forest University Health Sciences, former chair of the Department of Surgery and former chief of surgery at Wake Forest Baptist, received the third annual Emeritus Academy Award.
The Emeritus Academy Award honors the recipient for outstanding and ongoing contributions to the Wake Forest School of Medicine, for making a meaningful and lasting impact, and for embodying the spirit of giving through teaching, mentorship, research, outreach and philanthropy.
"Dr. Dean's years of work serve as a testament for how our School of Medicine can connect with our community in ways that help both the school and our region," said Lynn Anthony, MD, House Staff '01, senior associate dean for faculty affairs and professor of radiology and pediatrics. "He also is a great example of how faculty leaders can impact our community both as active faculty and in retirement."
Dean is regarded as a visionary leader who helped bring life to what is known today as Innovation Quarter, a thriving district in downtown Winston-Salem and home to the Bowman Gray Center for Medical Education.
A native of Radford, Virginia, Dean is a graduate of Virginia Military Institute who earned his medical degree from the Medical College of Virginia. He completed his surgical training at Vanderbilt University and a research fellowship in vascular surgery at Northwestern University.
He joined the School of Medicine's faculty in 1986 and was named Health Sciences CEO in 2001. During his tenure, clinical activities at Wake Forest more than doubled, and research funding expanded from $98 million to about $200 million a year. The medical school faculty also grew, from approximately 700 to more than 900.
Beginning in 2002, Dean spearheaded a drive to expand what was then known as the Piedmont Triad Research Park to more than 200 acres, as part of a community effort to create a technology-based economy. Over the next five years, he oversaw the development of a master plan for the park, the building of new facilities and the acquisition of funding for several major infrastructure improvements.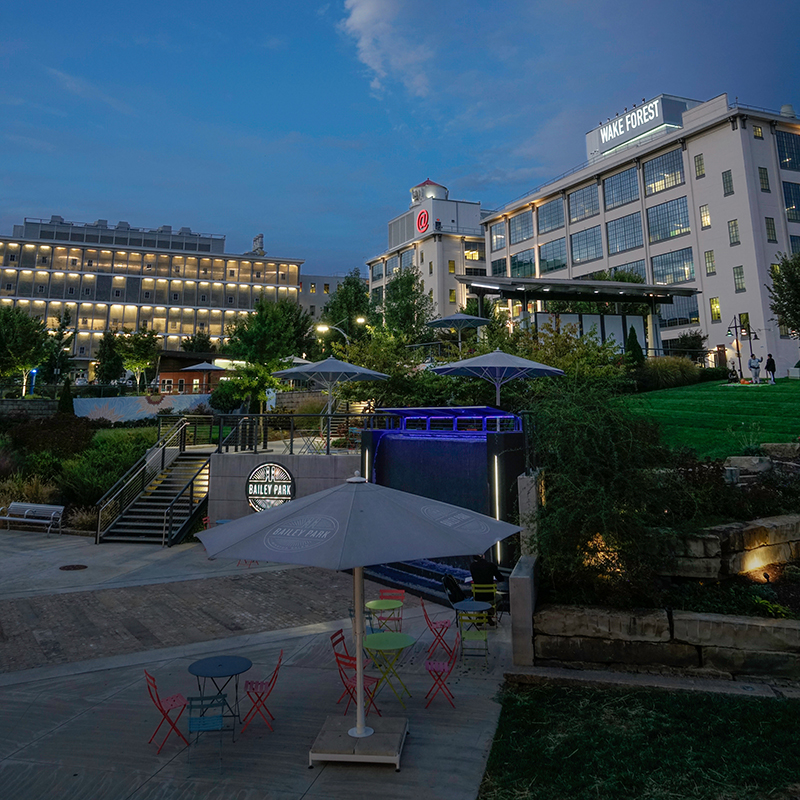 Today, Innovation Quarter is a growing urban-based district for research, business and education that spans biomedical science, information technology and clinical services. It is home to nearly 90 companies, five leading academic institutions, more than 3,600 workers and 1,800 degree-seeking students. Additional development is planned in Innovation Quarter, which is also serving as a model for the development of an innovation district in Charlotte, where the second campus of Wake Forest School of Medicine will be established.
In addition to his long and distinguished career as a vascular surgeon, Dean maintained a leading role in the community, including serving as chairman of the Winston-Salem Chamber of Commerce. Since retiring in 2007, Dean has remained active in the community and authored the book, "Strong Medicine for Winston-Salem," which documents the pivotal stretch from 2002 to 2012 that took the research park from proposal to reality.