Sharlene Dong, MD '21, says the Wake Forest School of Medicine's Alumni Advisor program helped her navigate a challenging residency interview season that was complicated by the COVID-19 pandemic.
"Because everything was virtual, it lacked the personal touch of talking with residents and getting to know residency programs," she says. To offset that loss of personal contact, she turned to the Alumni Advisor program, which connects students and alumni to help with mentoring and career advice.
She says she found the program easy to use as she located an alumna at the Cleveland Clinic, internal medicine resident Daria Brinzevich, MD '19. She sent Brinzevich a request and received a reply within a few days.
"Over the interview season, we became close friends, and she gave me a lot of advice about the Cleveland Clinic and about other programs where I interviewed," she says. "Turns out, she had interviewed at many of those same programs. I thought this was fantastic. Even up until my residency rank list was due, she kept in touch and advised me on different things. I absolutely would not have been able to meet with Daria if I had not connected with her through this program."
Having started her residency at the University of Texas Southwestern Medical School in Dallas, she is committed to extending the same kind of help she received.
"As a recent graduate, I absolutely intend to sign up and be part of this alumni network," she says. "I hope future students will reach out to me, and I would love to help them in any way possible as others have done for me."
Making New Tools Available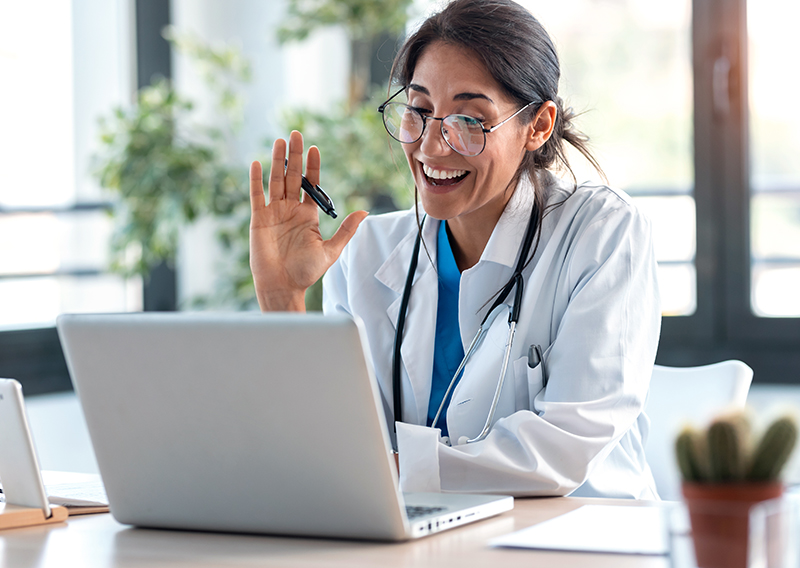 The Office of Philanthropy and Alumni Relations is adding a suite of communication and networking tools, known as AlumniConnect, to help alumni engage with each other and to make it as easy as possible for students to benefit from the wisdom and valuable experience of alumni.
Plans include a new online alumni directory. Built with strong privacy controls, the searchable directory will let alumni contact one another and make themselves available for students to contact them. The directory will allow users to search by class year, degree program, medical specialty and geographic area. Alumni Relations expects the directory to be available later this year and will share additional information soon.
"This tool facilitates a new bridge between our alumni and our students, which is a core objective in advancing Alumni Relations," says Lisa M. Marshall, chief philanthropy officer and vice president of Philanthropy and Alumni Relations. "We have always known the impact of student and alumni connections, but during the pandemic, we learned that programs like Alumni Advisor could extend those connections to all our students and alumni."
Based on the success of the Alumni Advisor program with fourth-year MD students, Alumni Relations is in the process of providing similar support to all the school's students. Alumni will be contacted by email and presented with a menu of options for supporting students, including:
Flash mentoring—one to two phone calls or emails with a student
Providing housing for students completing rotations in Charlotte
Speaking with student interest groups
Engaging in a more long-term mentoring relationship and more
Such connections can allow alumni to provide the right help at the right time.
"We know that students can benefit by seeking career and professional advice," Marshall says. "We want to be able to connect them with alumni who are eager and ready to help respond to those student needs."
LEARN MORE: School.WakeHealth.edu/Alumni or contact alumni@wakehealth.edu