Covering a wide range of research from mind-body mechanics to sports medicine as well as research for NASA, the women of Wake Forest School of Medicine are making significant strides to advance the field of medicine.
Because at the end of the day, better research means better care. And these women know that firsthand.
Use the links below to move down the page:
Because pelvic floor disorders are not life-threatening, they are misunderstood and understudied—but still significantly impact a woman's quality of life.
Urogynecologist Catherine Matthews, MD, helps her patients get back to being themselves—whether their issue is female incontinence or complications caused from labor and delivery. Through a marriage of her renowned robotic surgery skills and a focus on individual goals, she uses cutting-edge research and medical technologies to restore her patients love for (and quality of) life.
"I've learned that involving patients in the medical decision-making and centering the medical care on patient goals and expectations is really fundamental to what we're doing when we're caring for women," says Matthews.
One of her recent studies compared two different suture types that are used to attach vaginal mesh that is typically used in women undergoing robotic or laparoscopic vaginal surgeries. This suture comparison also explored postoperative symptoms of pelvic floor disorders, including urinary incontinence, voiding dysfunction, pelvic organ prolapse, sexual dysfunction and quality of life.
While Matthews is tackling pelvic floor disorders (PFDs) through surgery, Candace Parker-Autry, MD, also a pelvic floor surgeon, is working to enhance the care of older women with urinary incontinence.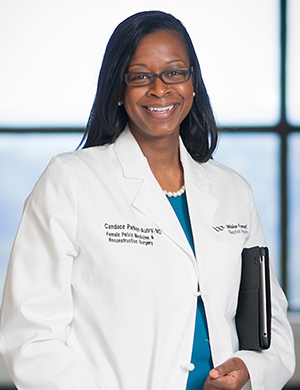 Urinary incontinence among older women is often ignored and considered "a normal part of aging." It is considered normal because more than 50% of older women will suffer with urinary incontinence. However, less than 10% are referred to a specialist for evaluation and treatment. Because research in this area is still burgeoning, Parker-Autry's work is aiming at closing gaps in knowledge of the incontinence that plagues older women by understanding the impact of aging on the pelvic floor.
"I plan to change the minds of my colleagues to recognize that geriatric incontinence among women should be a priority, and to change the lives of my patients by developing effective therapies to decrease the impact of incontinence on their daily lives."
Can yoga help cancer recovery? How can we address distress in cancer survivors who live in distant rural areas?
Suzanne Danhauer, PhD, a clinical health psychologist, has built her career on exploring the potential benefits of behavioral and integrative medicine approaches for cancer patients and post-treatment survivors. This exploration ranges from conducting a trial to explore the value of gentle yoga in women with cancer to telephone-delivered cognitive behavioral therapy for rural cancer survivors to examining the psychological adaptation to cancer—specifically how survivors often report a variety of positive changes in their lives following cancer.
Danhauer is funded by the National Cancer Institute to examine a variety of medical modalities such as:
A telehealth intervention for depression and anxiety in post-treatment with rural cancer survivors
A device-guided breathing intervention to reduce anxiety in post-treatment lung cancer survivors
The nuances of returning to work for young adult cancer survivors
"Cancer diagnosis, treatment and survivorship are often the times people experience many physical and emotional symptoms and a great deal of uncertainty," Danhauer says. "My work focuses on ways to empower cancer survivors to experience a greater sense of control as they undergo cancer treatment and transition to life after treatment."
As an educator, Danhauer teaches our future medical professionals about the scientific findings around "positive psychology," such as happiness, positive emotions, strengths and gratitude and why they matter.
Like Danhauer, Rebecca Erwin Wells, MD, MPH, also knows that the healing process sometimes starts with the mind. Wells' research focuses on mechanisms within the brain that affect pain and cognitive reserve and how mindfulness meditation influences these processes.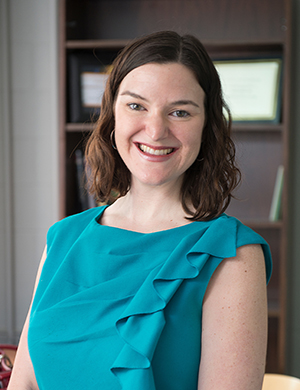 "Patients with migraines suffer so much pain and disability. While medications can be helpful, we are striving to better understand how mind/body approaches may also alleviate some of this suffering. By doing so, we may help recognize what it is about stress that sets off headaches," says Wells.
Many of these patients are seeking non-drug treatments to help for migraines, and Wells' experience as a headache specialist and integrative medicine expert has resulted in leading innovative research on the efficacy and mechanisms of mindfulness meditation in adults with headache and mild cognitive impairment.
Through clinical trials, Wells hopes to better understand how the mind/body connection may help patients with migraines by studying the impact of an eight-week mindfulness meditation/yoga program called "Mindfulness Based Stress Reduction" (MBSR). She conducted a pilot study that showed that adults with migraine who took an MBSR course had decreased headache duration and less disability. A current study also explores "self-efficacy" or the patient's ability to feel in control of their migraines—with the aim of understanding how this treatment could help adults with migraines, who often feel powerless over their condition.
A self-proclaimed foodie and distance cyclist who traded her roots in the Windy City for the charms of Winston-Salem, Amber K. Brooks, MD, is driven by her desire to give equal access to health care and education. She spends her time working on all fronts to improve health outcomes for racial and ethnic minorities and underserved populations.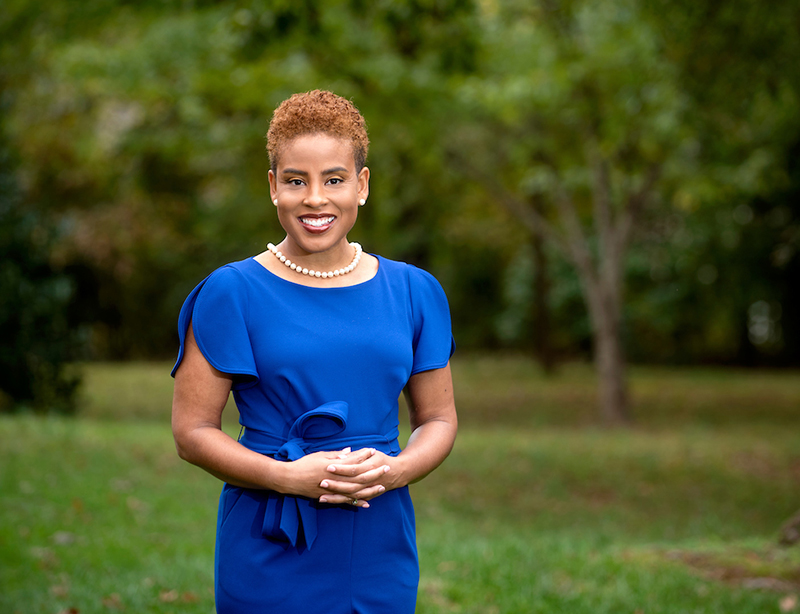 Brooks, associate professor in Anesthesiology at Wake Forest School of Medicine, spent the early years of her career focusing on Anesthesiology, but wanted more continuity of care with her patients. "Many with chronic pain are also, unfortunately affected, by mental health illness and substance abuse disorders, irrespective of socioeconomic and demographic background," Brooks says. "My goal is to remove the shame and treat them holistically."
Brooks wears many hats between her clinical role at Wake Forest Baptist Health and her faculty role at the School of Medicine. On Mondays and Tuesdays, she works in the pain management clinic providing patients with medical care and education about healthy pain medicine alternatives, particularly older adults with chronic pain. On Wednesdays she provides educational guidance at the School of Medicine as the newly minted justice thread director, which allows her to work with medical school leaders and students to enhance the curriculum and highlight issues around health equity. On Thursdays and Fridays, she immerses herself in clinical research around pain measurement, geriatrics, health disparities and chronic pain.
Her new role inspires her with hope for the future, thanks to the amazing students helping lead diverse curriculum discussions. She is also a mentor with the Kennedy-Hopkins Scholars mentor program and the Twin City Medical Society, which is a local chapter of the National Medical Association. Both organizations focus on providing mentorship, education and health equity for African Americans and other underrepresented minority groups.

Brooks regularly engages in community awareness about equity in pain treatment and access to health care. In her free time, she and three African American female physician colleagues formed the C4PE MD, which leverages social media to meet people where they are and provide tools for a healthier life. "Our mission is to reduce health care disparities in women and communities of color and deliver pertinent health information in a transparent format that helps women in their wellness journey, empowering them to take action," Brooks says.
What do Wake Forest School of Medicine and NASA have in common? The answer is Ashley Weaver, PhD.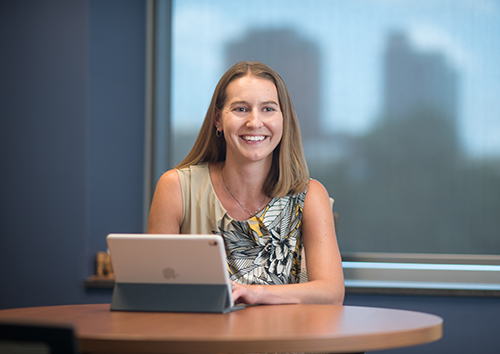 Weaver's primary area of expertise is the intersection of medical imaging and computational modeling. She performs image analysis and computational modeling to develop models that can be used to predict injury and evaluate and develop medical devices.
She is particularly interested in bone quality and fracture prediction, analyzing and mapping bone mineral density and cortical thickness changes relative to weight loss and exercise interventions. Her work with NASA includes measuring vertebral and spinal musculature degradation and dynamic vertebral strength changes in astronauts pre- and post-flight, predicting strength and injury risk based on individual anatomy and spinal health.
"We tune computational models of the human body to represent an astronaut's pre-flight versus post-flight musculoskeletal anatomy to study how deconditioning of the spine may put astronauts at risk of injury during spacecraft landings. It is important to understand how deconditioning affects injury risk as astronauts are already embarking on longer, one-year space missions, and the future Mars missions NASA is planning will be nearly three years long," says Weaver.
She is also actively involved in research studies that investigate simulated reconstruction of real-world motor vehicle crashes and postural changes to predict injury risk and improve safety—with applications ranging from motor vehicle crashes, trauma, military and sporting scenarios, space flight and disease.
Aarti Sarwal, MD, associate professor of neurology, uses her love of ballroom dancing to refresh and recharge after a long shift in her high-stakes career as a neurointensivist. Listed as one of the Best Doctors in America, Sarwal has a range of research interests, including traumatic brain injury, stroke, and spine treatments, and she uses simulation to teach ultrasound techniques.
Sarwal connects with women in her department and the Women in Medicine and Science group to facilitate professional and personal growth. It's this kind of collaboration and mentorship that attracted Sarwal to Wake Forest School of Medicine to have a greater impact on how her patients receive and future clinicians provide care.

Motivated by her family's experience with Alzheimer's Disease, our researcher Miranda E. Orr, PhD hopes every day she can make progress toward finding a cure. "I am lucky that my career is devoted to fulfilling a personal interest—curing Alzheimer's disease," said Orr.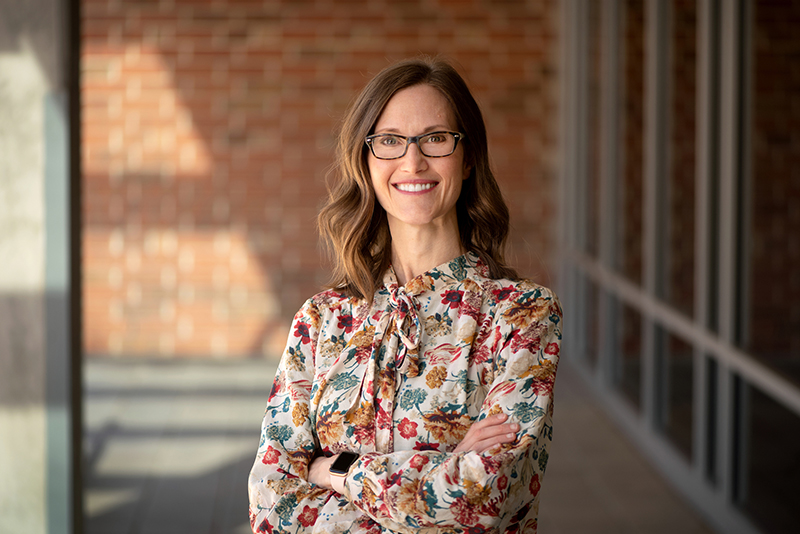 Her research activities focus on—translational research in aging and Alzheimer's disease, such as changes that occur with aging and how they influence the risk of developing Alzheimer's disease.
Her team uses data and observations derived from patients to generate new ideas, and then use tools in the lab to test their hypotheses. For example, they recently discovered that cellular senescence, a hallmark of cellular aging, was elevated in brain tissue from patients with Alzheimer's disease. Using a randomized test group and a placebo group, they were able to test medications for their ability to improve brain function. The results from the study indicated that the drugs cleared senescent cells and improved brain structure and function as observed with magnetic resonance brain imaging and memory testing. They are now planning clinical testing of these drugs in older adults with mild cognitive impairment or early Alzheimer's disease.
In addition to research, she is passionate about education, and spends a significant amount of time mentoring trainees. Her lab members vary in background experiences, career trajectories and future goals. While the lab is united on a common research theme, experience and expertise spans high school students through postdoctoral fellows and from particle physics to plant biology. The diversity promotes innovate and exciting collaborations within the lab. Orr also spends time developing curriculum and facilitating educational opportunities for faculty colleagues and students.