The Proteomics and Metabolomics Shared Resource (PMSR) supported in part by the Wake Forest Baptist Comprehensive Cancer Center (WFBCCC) provides advanced mass spectrometry services, technologies and scientific consultation.
PMSR services focus on discovery, identification, characterization and quantification of biomolecules, including proteins, lipids and metabolites and other small molecules (e.g., drugs, dietary supplements) applied to all types of biological materials (cells, tissue, biological fluids), including clinical specimens.
In addition to the fee-for-service analyses, the PMSR offers options to accommodate various needs such as training and project-based collaborations.
Focus Areas
The PMSR focuses on the implementation of state-of-the-art MS techniques in translational and clinical research.
Integration of molecular and multi-omics approaches into functional diagnostic platforms.
Discovery of novel clinical targets (single proteins or interactomes).
Validation of clinical biomarkers for early non-invasive diagnosis and disease monitoring.
Identification of biomarkers of response to drugs or other therapies.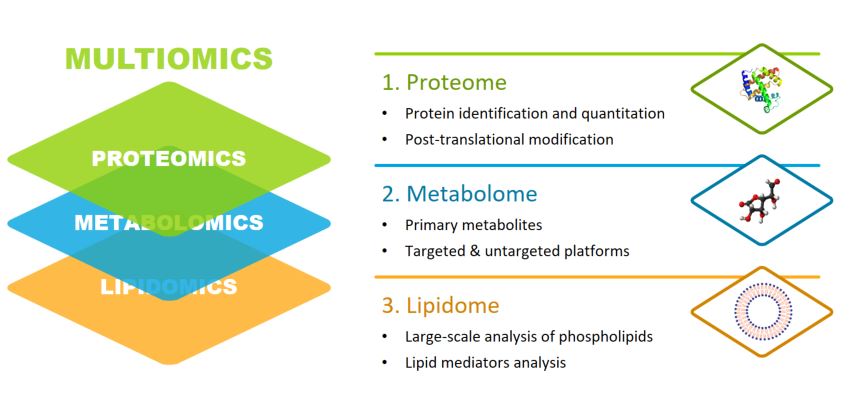 1. Wang X, Zhou X, Lee J, Furdui CM, Ma T. In-Depth Proteomic Analysis of De Novo Proteome in a Mouse Model of Alzheimer's Disease. J Alzheimers Dis 2023;91:1471-82

2. Mishra S, Kumar A, Kim S, Su Y, Singh S, Sharma M, et al. A Liquid Biopsy-Based Approach to Isolate and Characterize Adipose Tissue-Derived Extracellular Vesicles from Blood. ACS Nano 2023;17:10252-68

3. Wolff DW, Deng Z, Bianchi-Smiraglia A, Foley CE, Han Z, Wang X, et al. Phosphorylation of guanosine monophosphate reductase triggers a GTP-dependent switch from pro- to anti-oncogenic function of EPHA4. Cell Chem Biol 2022;29:970-84 e6

4. Rather HA, Mishra S, Su Y, Kumar A, Singh S, Misra BB, et al. Mass Spectrometry-Based Proteome Profiling of Extracellular Vesicles Derived from the Cerebrospinal Fluid of Adult Rhesus Monkeys Exposed to Cocaine throughout Gestation. Biomolecules 2022;12

5. Huynh MV, Parsonage D, Forshaw TE, Chirasani VR, Hobbs GA, Wu H, et al. Oncogenic KRAS G12C: Kinetic and redox characterization of covalent inhibition. J Biol Chem 2022;298:102186

6. Lipchick BC, Utley A, Han Z, Moparthy S, Yun DH, Bianchi-Smiraglia A, et al. The fatty acid elongase ELOVL6 regulates bortezomib resistance in multiple myeloma. Blood Adv 2021;5:1933-46

7. Kwok AT, Mohamed NS, Plate JF, Yammani RR, Rosas S, Bateman TA, et al. Spaceflight and hind limb unloading induces an arthritic phenotype in knee articular cartilage and menisci of rodents. Sci Rep 2021;11:10469

8. Kumar A, Kim S, Su Y, Sharma M, Kumar P, Singh S, et al. Brain cell-derived exosomes in plasma serve as neurodegeneration biomarkers in male cynomolgus monkeys self-administrating oxycodone. EBioMedicine 2021;63:103192

9. Holmila R, Wu H, Lee J, Tsang AW, Singh R, Furdui CM. Integrated Redox Proteomic Analysis Highlights New Mechanisms of Sensitivity to Silver Nanoparticles. Mol Cell Proteomics 2021;20:100073

10. Zimmermann HR, Yang W, Kasica NP, Zhou X, Wang X, Beckelman BC, et al. Brain-specific repression of AMPKalpha1 alleviates pathophysiology in Alzheimer's model mice. J Clin Invest 2020;130:3511-27

11. Su J, Song Q, Qasem S, O'Neill S, Lee J, Furdui CM, et al. Multi-Omics Analysis of Brain Metastasis Outcomes Following Craniotomy. Front Oncol 2020;10:615472

12. Poole LB, Parsonage D, Sergeant S, Miller LR, Lee J, Furdui CM, et al. Acyl-lipid desaturases and Vipp1 cooperate in cyanobacteria to produce novel omega-3 PUFA-containing glycolipids. Biotechnol Biofuels 2020;13:83

13. Bayne RS, Puckett S, Rodrigues LU, Cramer SD, Lee J, Furdui CM, et al. MAP3K7 and CHD1 Are Novel Mediators of Resistance to Oncolytic Vesicular Stomatitis Virus in Prostate Cancer Cells. Mol Ther Oncolytics 2020;17:496-507

14. Tesfay L, Paul BT, Konstorum A, Deng Z, Cox AO, Lee J, et al. Stearoyl-CoA Desaturase 1 Protects Ovarian Cancer Cells from Ferroptotic Cell Death. Cancer Res 2019;79:5355-66