Fryrear, RN '67, Supports New DNP Program with Scholarship
A School of Nursing alumna has established a scholarship to support students pursuing nursing's highest degree offered through the Wake Forest School of Medicine's newest program.
Judith Fryrear, RN '67, MSN, has established the Judith Griffin Fryrear, RN, MSN, Nursing Scholarship, which is designated for nurses who are working on the Wake Forest Baptist Medical Center campus and are accepted into the Doctor of Nursing Practice (DNP) Program.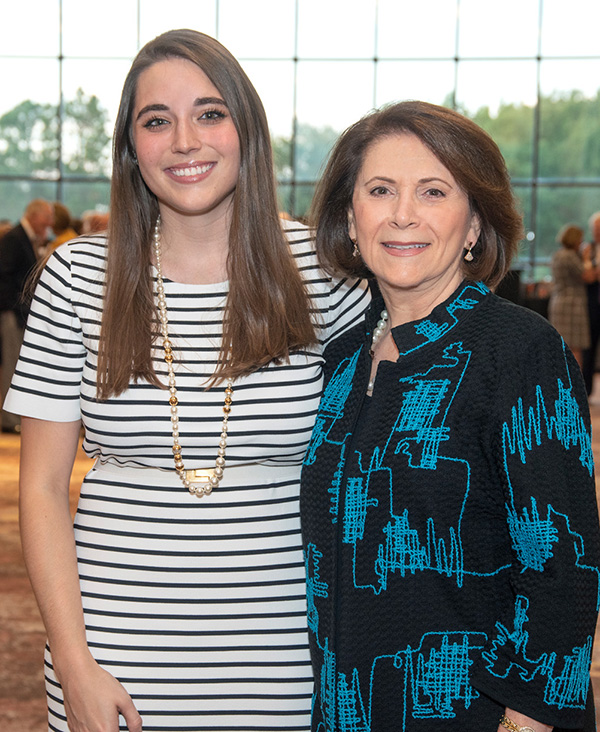 A portion of the gift was designated for current use and was awarded to Briana Sullivan, BSN, MSN-FNP, who will be part of the DNP program's first inaugural graduating class in August 2020. Fryrear's gift also will provide an endowed scholarship to be awarded to an entering student in the DNP program beginning in August 2020.
Sullivan has worked for Wake Forest Baptist Health since she earned her associate's degree in 2014. She completed her BSN at Gardner-Webb University and obtained her MSN-FNP from UNC Chapel Hill. Now a trauma nurse practitioner, she has her sights set on the DNP degree.
She said her experience as a young patient at Brenner Children's shaped her career choice.
"I knew from that point on that not only did I wish to work in health care, but I wanted to work for the same organization that provided me with such exceptional care during my time of need," Sullivan said.
"This scholarship humbles me and makes me realize that I am exactly where I need to be in my life and my career to impact others," Sullivan said. "I pray that someday I can return the gift to a future student the same way this scholarship has helped me."
"I'm touched that Briana was so excited to be awarded the scholarship," said Fryrear, who is retired and living in Jacksonville, Florida, where she volunteers at the Mayo Clinic. "I can envision what it means in furthering her personal goal of attaining the highest degree in nursing practice. I'm so glad she chose Wake Forest because it sounds like she is a perfect example of a dedicated and committed nurse.
"I am extremely happy that this endowment was able to be organized so quickly. I couldn't be more pleased. This turned out just the way I had hoped.
---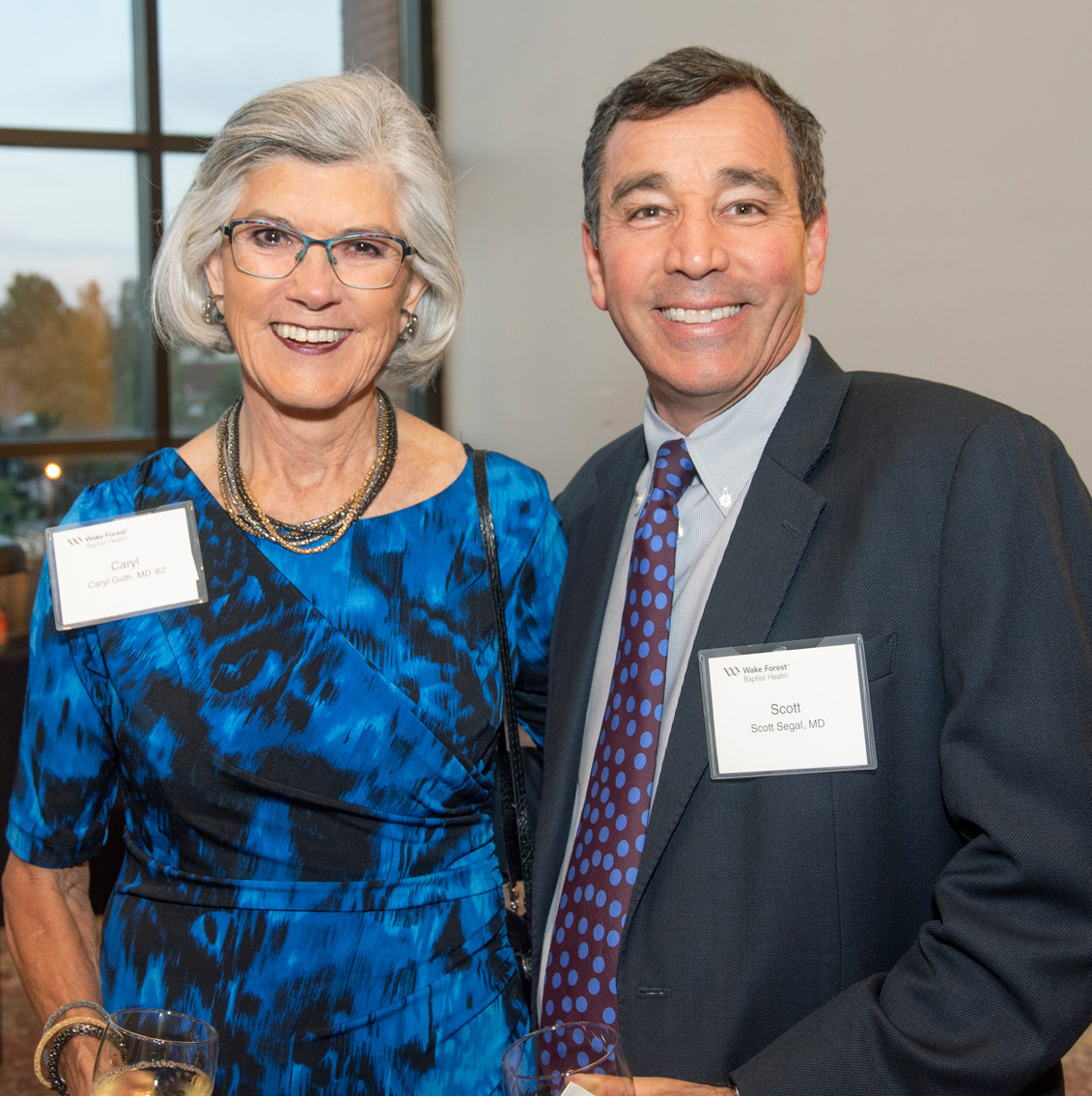 How to Establish a Scholarship
Alumni are often motivated by a desire to create a legacy at their medical school while simultaneously "paying it forward" for a medical student to benefit from an endowed scholarship. Scholarships support our role as an academic medical center to inspire students toward their goals as future doctors, nurse anesthetists, physician assistants, researchers — where they will touch thousands of patients, improving lives year after year.
For more information on establishing an endowed scholarship, please contact Teri Lemons, Director of Alumni Philanthropy, at 336-716-3928 or tlemons@wakehealth.edu.
---
Dean's Leadership Circle
Alumni and friends who support the academic mission of Wake Forest School of Medicine with gifts of $1,000 or more annually are recognized in the Dean's Leadership Circle in addition to the Hawthorne Hill Society. Such gifts include those that support the Medical Alumni Association (MAA) Annual Fund, endowed scholarship funds, faculty funds including endowed chairs and professorships, research funds, resident education funds and other programs.
Dean's Leadership Circle recognition is at the following levels:
$10,000-plus:

Dean's Order
$5,000 - $9,999:

Dean's Society
$2,500 - $4,999:

Dean's Council
$1,000 - $2,499:

Dean's Division
GOLD alumni – graduates of the last decade – will be recognized in the Dean's Division for annual giving of $500 to $2,499.