The U.S. Department of Health and Human Services (HHS) has given the Wake Forest Institute for Regenerative Medicine (WFIRM) a five-year, $24 million research award to support WFIRM's lung-on-a-chip technology as a model to develop chemical injury treatments.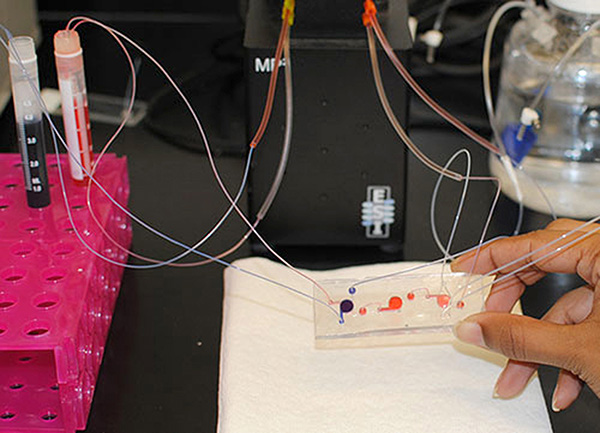 The technology works in modeling the effects of toxins on human lungs and to develop treatments. The award includes an initial contracting commitment of $13.5 million for the first two years.
Specifically, the funding from the Biomedical Advanced Research and Development Authority (BARDA), part of the HHS Office of the Assistant Secretary for Preparedness and Response, will validate how WFIRM's lung-on-a-chip technology works in modeling the effects of chlorine gas—deemed a potential national security threat—on human lungs and to develop treatments.
Currently, the study of respiratory health, disease and biomedical interventions is primarily performed in animal models or 2D cell culture models using human or animal cells. This funding will help the WFIRM research team advance the development of its micro-tissue engineered lung organ tissue equivalent platform. This model can be engineered to reflect both normal and diseased tissue and includes innate immune system responsiveness, and accurate and reproducible response to drugs and toxins.
"Our lung-on-a-chip technology has grown out of our body-on-a-chip research, a system of miniature human organs created in the laboratory that can be used to further our understanding of the effects of inhaled chlorine gas and other toxins, as well as potential treatments," said WFIRM Director Anthony Atala, MD, the W.H. Boyce Professor and chair of urology.
WFIRM experts in regenerative medicine will work with Precision Medicine colleagues with expertise in genomics to identify the effects of chlorine gas and other toxic agents on the lungs and to determine the usefulness of the organoid in developing treatments for the resulting lung injuries.
The National Institute on Aging has funded a major study by Wake Forest School of Medicine and Duke University Medical Center to examine the overall benefits and risks of cholesterol-lowering drugs known as statins in adults age 75 or older without cardiovascular disease.
The trial will help determine whether a statin can help prevent dementia and disability in this age group, as well as heart attacks and other cardiovascular-related deaths, while not increasing risks of adverse health outcomes.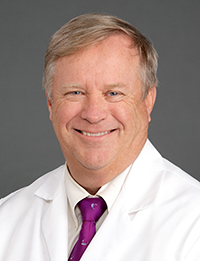 Funding for the trial, called Pragmatic Evaluation of Events and Benefits of Lipid-Lowering in Older Adults (PREVENTABLE), is expected to total $90 million over the next seven years.
"This is a major push by the federal government in partnership with places like Wake Forest School of Medicine to start including older people in clinical research and to redesign it so that they can participate more easily," said Jeff Williamson, MD, MHS, co-principal investigator of the study and professor of gerontology and geriatric medicine at Wake Forest Baptist Health.
For the second time in five years, Wake Forest Baptist Health has been recognized for its expertise in conducting innovative cancer care research by the National Cancer Institute's Community Oncology Research Program with a multimillion-dollar grant.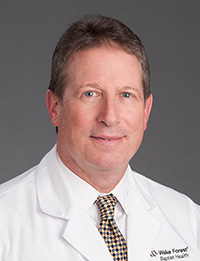 The six-year, $25 million award will build on work done through an $18 million grant received by Wake Forest Baptist in 2014.
One of only seven awarded in the country, the grant is designed to help extend ongoing clinical research in cardiovascular and neurocognitive complications of cancer treatments and improve patient well-being during cancer care.
"In contrast to the majority of clinical trials for oncology that try to find new treatments for specific cancers, this program focuses on how different therapies, such as radiation, chemotherapy and immunotherapy, can affect the quality of life for patients and their caregivers dealing with the disease," said Glenn Lesser, MD, House Staff, one of the principal investigators of the grant-funded research and the Louise McMichael Miracle professor in oncology. Co-principal investigator of the grant is Kathryn Weaver, PhD, MPH, associate professor of public health sciences.
Lesser said researchers plan to share the results of their work on cancer care with community-based practices, where 85% of cancer patients in this country are treated.