Amid Change, Opportunities Abound
Change and opportunity often go hand-in-hand, and there's no doubt that the Wake Forest School of Medicine continues to experience positive change.
To keep pace with the latest standards within the field, a new Doctor of Nursing Practice Program has been added alongside our Nurse Anesthesia Program, which annually ranks among the nation's best.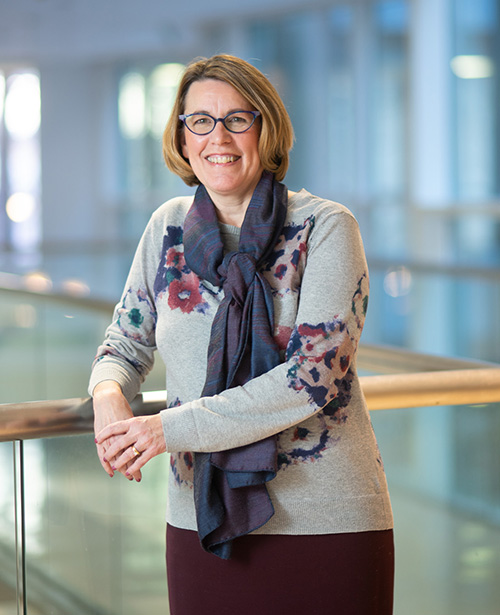 Our PA Program, which last year celebrated its 50th anniversary, is educating more PAs than ever, utilizing two campuses through a thriving partnership with Appalachian State University. The program also consistently ranks among the best in the country.
In December, we announced a partnership with Pearson Online Learning Services to offer two new master's graduate degree programs—both online—in Health Care Leadership and Clinical Research Management.
The MD program continues to attract some of the most promising medical students in the country, and we are enrolling more of them than ever before. With 145 students, the Class of 2023, which is completing its first year, is our largest class ever.
As things change, it's important for current and future students not to lose touch with what makes our School of Medicine special. There's no better way to do that than for our alumni to connect with these young learners. It's an opportunity created by change.
For example, you might want to join our HOST (Help Our Students Travel) Program and host MD students as they travel around the country for their residency interviews. Our Mentor Program offers you the opportunity to work with a student who could benefit from your real-world experience as they develop their career.
Perhaps you would prefer to reconnect with your classmates and fellow alumni by serving as a class agent or class reunion champion or hosting an alumni event in your area.
Many opportunities are available. Taking advantage of them is even more rewarding than you might imagine. Thank you for supporting your School of Medicine.

Lisa M. Marshall
Chief Philanthropy Officer
Vice President, Philanthropy and Alumni Relations