The White Coat ceremony marks an important moment for Wake Forest PA students – a big step forward in their journey to practicing medicine and helping people during tough times.
But for Skylar Holder and Natalie Horback, this year's ceremony was extra special.
Care and Excellence
Skylar Holder was in shock when she realized she'd been awarded the Mike Walker, PA Excellence Scholarship.
"I'm still shocked," Holder said. "I did not expect to receive any kind of awards or anything like that from the program. It just really encouraged me."
Holder has always felt a calling to practice medicine. However, it was her experience volunteering with her church's free clinic to get patients the care they needed that drove her to become a PA.
Unfortunately, being separated from her family in California, the academic rigor of the didactic year, and dealing with the challenges of the pandemic posed a steep challenge to Holder. Through it all, she maintained her academic performance and went out of her way to cultivate a welcoming environment for her peers.
"Didactic year was the most challenging year academically I've been through so far," Holder said. "I've just been working hard, trying to learn as much as I can, and trying to just bring a kindness to the program."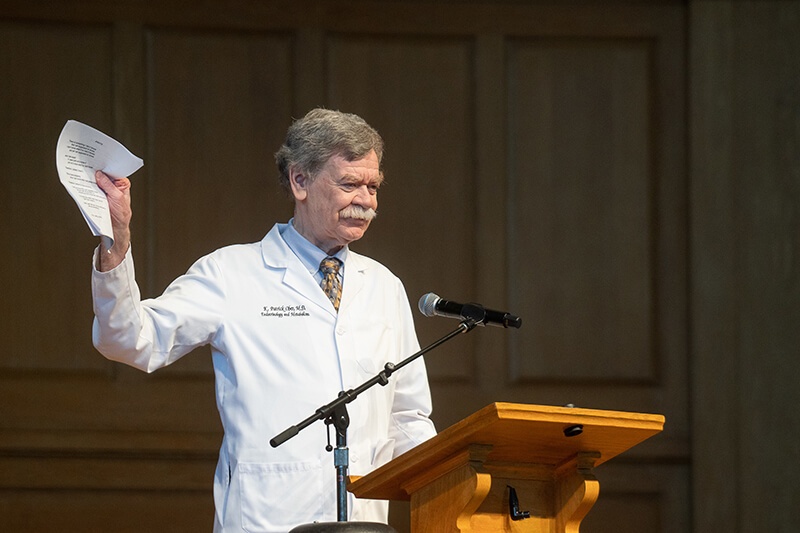 Holder's dedication to anchoring her interactions in kindness aligns with the legacy of the scholarship's namesake, Mike Walker, who was known for his deep care for everyone around him. Given this context, receiving this award serves as a continual reminder to Holder of why she is at Wake Forest's PA program in the first place.
"I want to be the kind of provider that people feel like they were cared for and heard throughout the encounter," Holder said. "Receiving this award was kind of a reminder of why I'm doing this: I'm doing this to try to be the best physician assistant that I can for my patients."
Leading with Empathy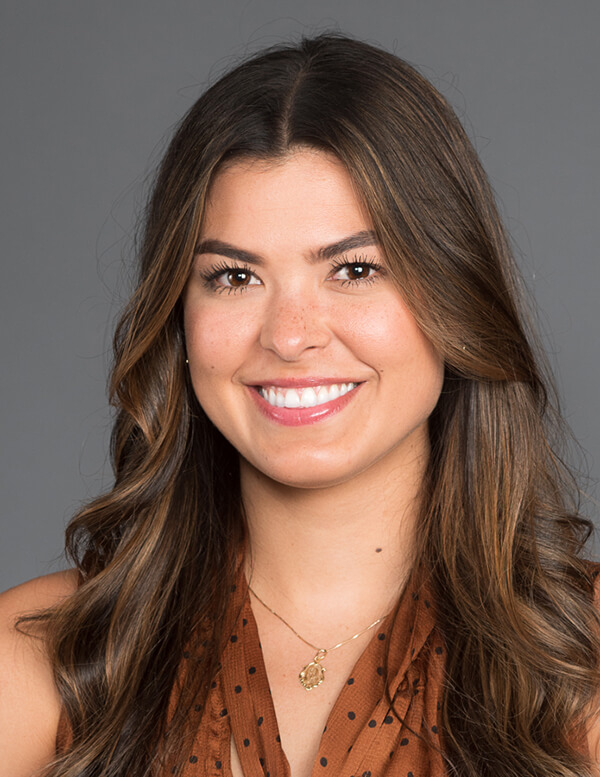 As far as Natalie Horback knew, the Katherine Anderson Award was given to students who displayed academic excellence. She knew several outstanding physicians and PAs who had received it, including one professor who she regarded as academically brilliant.
But as the speakers began enumerating why they'd chosen this year's recipient, Horback noticed the emphasis they placed on the person's compassion, empathy, and passion for helping others, not their grades. Still, given the academic caliber of prior recipients, Horback didn't count herself in the running.
"I didn't even know the award was for me until they said my name," Horback said. "What's so special to me about the award is that it's about trying to become the best PA, which means a lot to me because I am definitely not the smartest person in the class."
Horback first felt a calling to study medicine in college. In her junior year, she completed an internship at a breast, head, and neck cancer clinic that made her fall in love with the clinical side of medicine.
It was there that she began craving opportunities to be with and care for patients during the most difficult parts of their journey, from diagnosis to treatment to recovery. To Horback, receiving this award affirmed to her that prioritizing empathy and compassion above all is going to help her patients the most in the long run.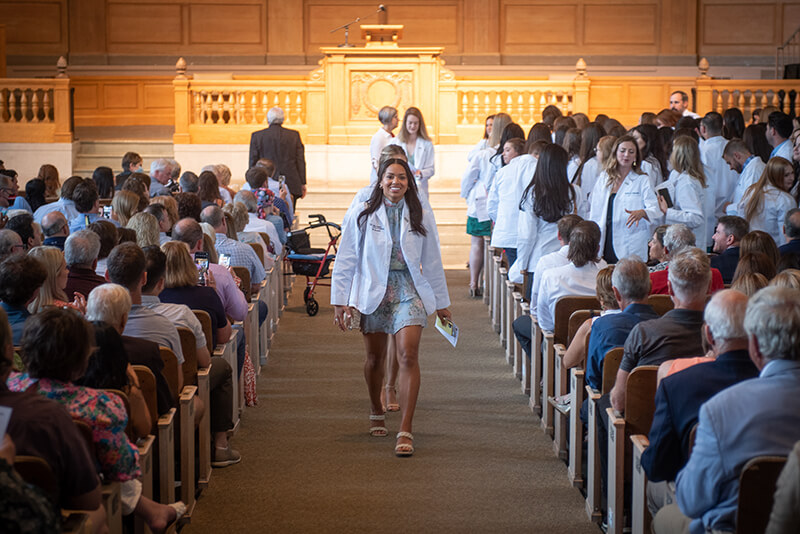 "The way that [the speakers] were speaking about me, I just felt that everything I've done this year to show how much I care about my classmates, my faculty, and people - just my empathy - was recognized," Horback said. "The award shows that you can find the answers in the textbook, you can find it by asking people, you can use your smarts, but if you don't have the heart for it then it doesn't really mean anything."