Change became the only constant in March 2020.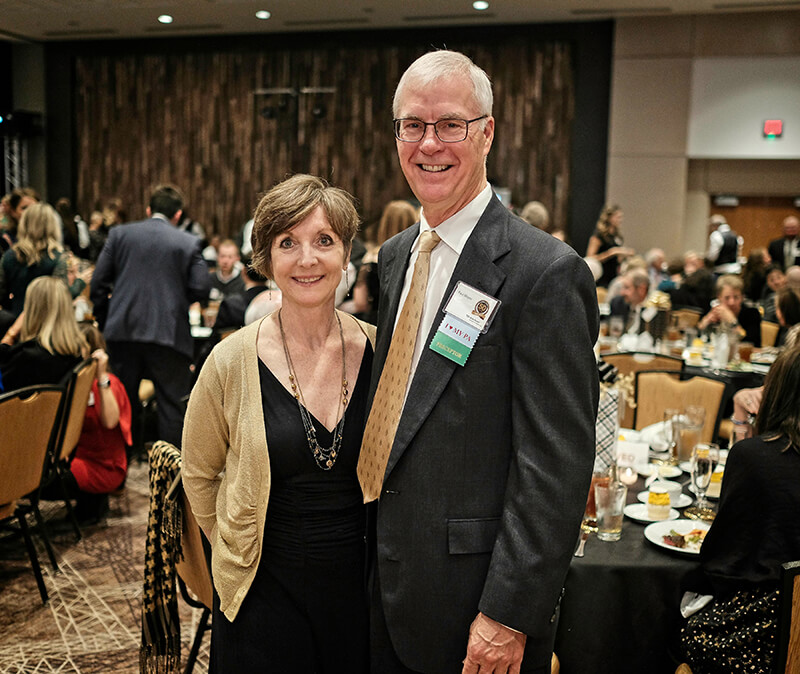 Old goals were replaced with new ones that soon had to be replaced themselves, followed up by revisions and updates that were expected to be delivered at a moments' notice.
But even as these conditions lingered on and COVID's effect on the world metastasized, the Wake Forest PA Program Director, Sue Reich, leaned into her and her colleagues' expertise to ensure their students received a high-quality education.
Their efforts enabled every student to graduate and go into practice on-time – a genuine feat during such immense upheaval.
"This is a superb program with dedicated staff and faculty on both campuses, and the students are of the highest quality," Reich says. "All of those things allowed us to thrive even in the most challenging times."
Now, with Reich having retired this fall, she reflects on her tenure at Wake Forest and how her work will continue shaping the next generations of PAs.
Starting Small
When Reich became the program's Director of Clinical Education in 2002, she had to start small. The program had just five full-time faculty, a small handful of staff members, and a legion of dedicated (albeit part-time) preceptors to teach students in their didactic year how to be competent and compassionate medical providers.
However, a limited staffing headcount didn't hinder her from finding ways to help mold the Wake Forest PA program into a world-class program. After recognizing gaps in the clinical rotations, Reich created two new ones – for psychiatry and inpatient medicine – to provide students with firsthand experience with the kinds of challenges they would later face in practice.
The establishment of these rotations only marked the beginning of Reich's impact on the program.
In 2014, she became the Assistant Program Director—Boone Campus for the program's new Boone, N.C., campus. Reich's tenacity and knack for networking ensured the program's new campus would provide an equivalent education to the one offered at the flagship campus. Reich further enhanced the education offered in Boone by cultivating service-learning opportunities for her students - something that energizes them to this day.
"Keeping the communication squared away between Winston-Salem and Boone was the biggest challenge with our brand-new campus, so that was one of the things I'm most proud of" Reich says. "We still have a successful two-campus system to this day."
These experiences imbued Reich with a unique ability to quickly identify and remedy problems before they could compromise the quality of her students' education. This skill would later be critical as she served as Program Director, overseeing the matriculation of Wake Forest's graduates during the initial wave of COVID.
But while Reich was directly working to mold the students into world-class PAs, she was simultaneously establishing a culture of mentorship in the PA field as a whole.
Penchant for Mentorship
Reich began making her mark on the PA profession nearly twenty years before she ever stepped foot on Wake's campus. In 1980, she arrived at the AAPA Student Academy's Assembly of Representatives as a student representative. Eleven years later, after multiple leadership roles as a graduate PA, she was elected AAPA Speaker of the House of Delegates.
Her leadership with the AAPA saw her rally professionals from around the country to combine their different skills, backgrounds, and experiences to work towards common goals. This skill set would pay off immensely during the beginning of the pandemic, when flexibility in execution was critical to success.
Here she was also provided multiple avenues to mentor students, something she gladly pursued. "I've always been dedicated to working with, mentoring, and advocating for students to be involved in their profession," she says. Reich worked tirelessly to help assist new AAPA members with their policy goals while, at the same time, mentoring representatives from student organizations to be able to affect the future of the profession.
All of this was being done while Reich was also creating coursework that empowered her students with professional acumen. While working as Director of Clinical Education, Reich created a course called Preparing Future Professionals which taught practical skills like how to write a CV and how to negotiate contracts, navigate medico-legal issues and more.
These experiences demonstrate how, by leveraging her capacity to lead, Reich is leaving Wake Forest, and the PA profession as a whole, better than she found it.
A Dream Job
When asked to describe what key factors enabled Wake Forest's success, Reich is quick to credit the stalwart support offered by the School of Medicine.
"The attitude from the School of Medicine seems to be 'PAs are highly qualified, incredibly intelligent, motivated, hardworking clinicians who have dedicated themselves to educating the next generation. And we can't possibly tell you how to do this better,'" Reich reflects.
This trust from the School of Medicine ensured Reich and her colleagues could build a culture that challenges students to take it upon themselves to close gaps in their knowledge; something that is critical for the high-level, autonomous work they'll later practice.
Through her work, Reich has reached a place in her career many dream of but few reach: knowing her work positively shaped not just her organization, but the profession as a whole.
With her employment at Wake Forest now coming to close, she is continuing her relationship with the PA Program and School of Medicine as an emeritus faculty member and will continue to serve in mentorship, consultation and support to her cherished students, alumni and faculty and staff colleagues. Reich also looks forward to being "off the clock", traveling, spoiling grandchildren, and enjoying some much-deserved R&R.
Though, it's not as if Reich longed to leave. Instead, she looks back on her time here with extreme fondness; her introspection belayed by an acknowledgement that the strength of Wake Forest as an institution all but ensured her legacy would be secure.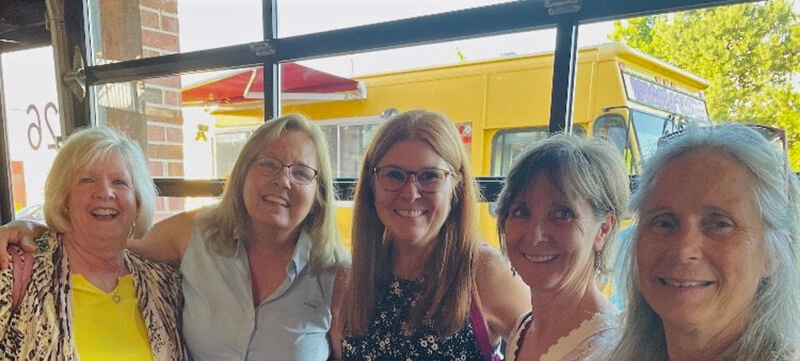 "Wake Forest PA is special because of the students, faculty, and staff," Reich says. "It comes down to the shared commitment of a group that sees a bigger goal and is willing to do the hard work - even when it's challenging, demoralizing, and time-consuming - to reach it."
It is for that reason that, when asked whether she ever considered taking a position at a different university, Reich was quick with her answer: "Nothing any other PA program could have paid me or done for me would have made me move because I don't think it could've been better."