Wake Forest PA Students: A Commitment to Service
The average incoming PA student completes hundreds of community service hours prior to matriculation to become a more well-rounded and competitive PA applicant. However, for Wake Forest PA students, community service is not just another box to check on the road to become a PA; it is a passion that continues throughout PA school and beyond, despite the often busy lives of students.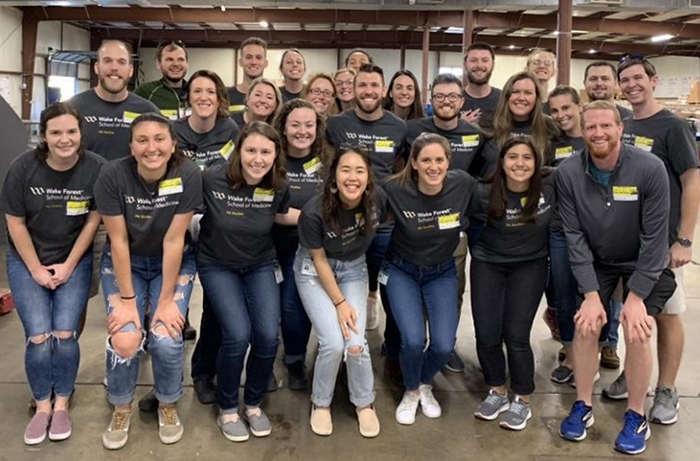 Many PA students find time to volunteer at the student-run free Delivering Equal Access to Care (DEAC) clinic on Monday evenings and at local health fairs and mobile free clinic events providing health screening and education.
Cameon Ford, a first-year PA student at the Winston-Salem campus, was one of the student volunteers involved in the Share the Health Fair, the largest student-run health fair in North Carolina. It provides health screenings, health education, donated food, flu shots and referrals for additional care to those in need. Students and providers saw 216 patients over the course of the day.
Ford described the experience as "very comprehensive, a lot of patient education – the patients said they learned a lot." She also called the experience very rewarding because she was able to see a direct impact on the community.
A Wake PA student's commitment to the community extends beyond free clinics and health fairs. Many are involved in a variety of activities to enrich the community, such as raising awareness about the PA profession, mentoring pre-PA students at Winston-Salem State University (WSSU), gathering food to address the issue of food insecurity, donating blood, bringing cheer to our troops overseas and even reading books to babies in the NICU.
Highlights from 2019
Over the summer, PA students in Winston-Salem collected and donated 162 school supply items to the Winston-Salem/Forsyth County Schools Educator's Warehouse.
During the fall, students collected and donated 783 cans to the Second Harvest Food Bank as part of The Piedmont Association of PA's initiative, PAPA Fights Hunger. In addition, 26 students volunteered for an afternoon at the Second Harvest Food Bank. Students represented Wake PA on a panel discussion with WFU student-athletes interested in the healthcare professions, and the class also hosted a blood drive at the Bowman Gray Center for Medical Education, with more than 60 donors participating.
Prior to the holidays, the class donated five large boxes of toiletries, snacks, towels and miscellaneous items that were sent with holiday cards to our troops overseas.
At Wake Forest, commitment to serving the community never ends. 2020 will bring continued efforts to engage and improve the Winston-Salem area as students continue mentoring at WSSU, helping patients achieve better health at DEAC, reading to babies in the NICU and much more.
---
Wake Forest PA Students Bring Home the Gold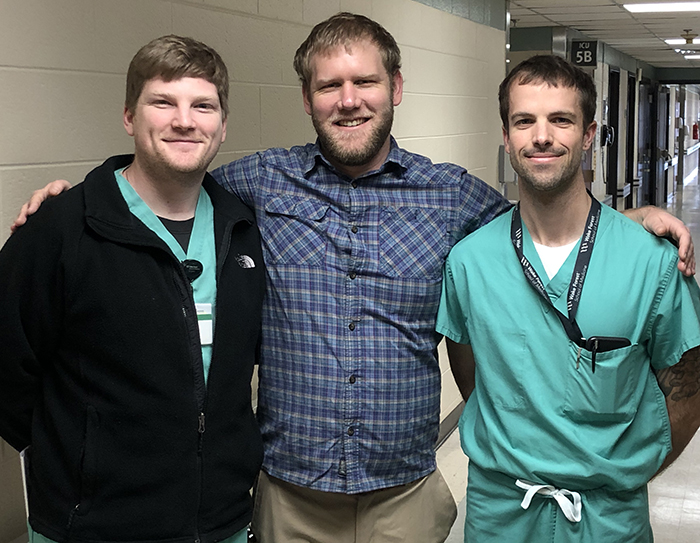 Geoff Jones, Jason Carter and Anthony Gentile took first place at the first annual Ultrathon ultrasound competition. The January 11, 2020, competition took place at the University of South Carolina School of Medicine and included a mix of PA students and medical students. The competition was split into two components: a multiple choice portion and an ultrasound physical assessment with a knowledge evaluation portion. Carter, Gentile and Jones, second-year PA students from Wake Forest, topped the competition with the highest combined score for both portions, and they proudly walked away with the first place trophy!
---
Ansley Jackson – Health Professions Scholarship Recipient through the U.S. Air Force
Ansley Jackson, a first-year student in the Wake Forest PA Program, is a recipient of the Health Professions Scholarship through the U.S. Air Force. This prestigious award pays full tuition and fees, as well as a monthly allowance for living expenses. The recipients of this award commit to three years of service in the military, which begins at the completion of the program.
Find out what Jackson has to say about receiving this honor: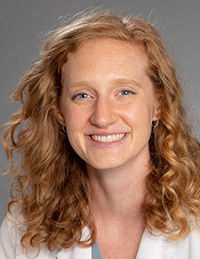 Feelings go beyond words to describe my gratitude in becoming a recipient of the Health Professions Scholarship Program through the U.S. Air Force. Even now I am still in disbelief. It has been a long process; one that started shortly after learning of my acceptance to Wake.
While there are so many amazing scholarships available to PA students, the military was brought to mind by multiple coworkers in EMS who enjoyed their time in the service. Many Google searches and phone calls later, I contacted a health professions recruiter who was able to guide me through the process.
After months of waiting and filling out paperwork, I received a phone call a few days before Thanksgiving. I will always remember that night was my class's Friendsgiving, so we were all together. When I told them they were ecstatic! I later came home with the news and it became my family's biggest blessing this year.
I come from a family in Southeast Georgia where multiple generations have missed opportunities to serve due to health issues or the greater need at home to work the family farm. What an honor it is to fulfill this dream of service! I'm extremely excited for what my Air Force future holds.
Starting my practice as a PA by serving military personnel and their families is a true privilege. I'd like to thank my classmates and professors for their encouragement and advice throughout this journey. Their support has meant the world. It means more now than ever to say, GO DEACS!
---
Incoming PA Student Effie Spears Wins Competition
Effie Spears won the annual Action Learning Project Competition of the Wake Forest University School of Business. Effie, an incoming PA student, is part of the Emerging Leaders Program-Business cohort currently in the School of Business. Effie and her team consulted for Cedar Fair on recruitment and retention of seasonal employment for their amusement parks. Her team members (pictured) are Master of Science in Management students. The annual Action Learning Project Competition is the culmination of each team's work with multinational companies over the course of several months.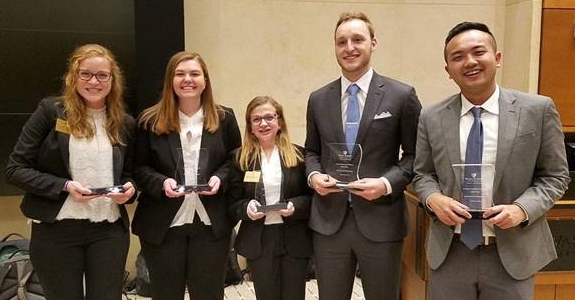 From left to right: Effie Spears, Katie Alexander, Anderson Smallwood, Jonathan Pryor and Steven Yao.