Al Hawks
Dr. Al Hawks is a family physician with a distinguished career of more than 35 years as a practitioner, volunteer, teacher, leader and innovator. He received his BS in statistics from NCSU in 1975, his MD degree from Wake in 1979 and a Master of Medical Management from Tulane University in 2003. Dr. Hawks is married to a lithotripsy nurse, Rhonda, and together they have a blended family of six kids, with one still living at home. Their love for the mountains inspired them to have a second home in Blowing Rock, but they are based primarily in High Point. They also enjoy their two Cavalier King Charles spaniels, who keep them busy.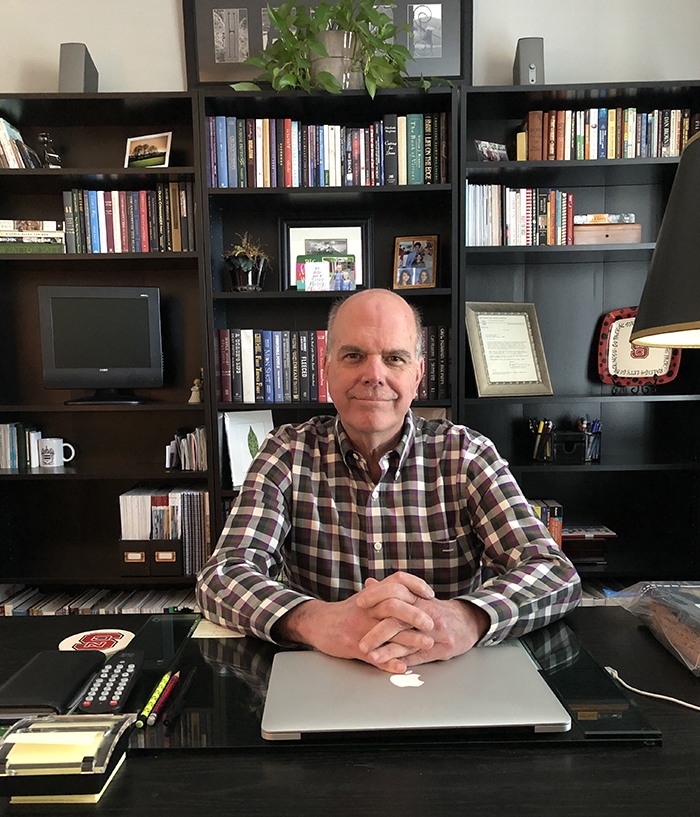 Dr. Hawks practiced with Cornerstone Health Care for 20 years, from 1995 to 2015, spearheading the merger of 16 independent practices into a physician organization eventually encompassing 30 specialties, 300 providers and more than 100,000 patients. Dr. Hawks was the founding shareholder and first chair of the board. He also chaired the risk management committee for 10 years and participated in Cornerstone research for several years as a PI. He recently retired from that position and reached out to Dr. Julie Freischlag about opportunities to teach. The PA program jumped at the chance for him to bring his incredible experience to the Boone campus. He currently teaches IBL and PC labs.
"I am a recently retired family physician of nearly 40 years. Although I don't have a background in education, I have enjoyed precepting both medical and PA students in my office in High Point and working with employed PAs for the past 25 years," Hawks said. "I appreciate the opportunity the Wake PA leadership has given me to impart my experience and knowledge.
"I'm a firm believer in communication," he continued. "I know that each of us has to have the knowledge to practice, but we also need to be able to talk to patients and tell them what is going on and what we are going to do about it. We also have to be able to communicate with our peers for consults, transfers, etc. I hope to impart that ability to the students here."
We are so glad to have you, Dr. Hawks – welcome to Wake PA!