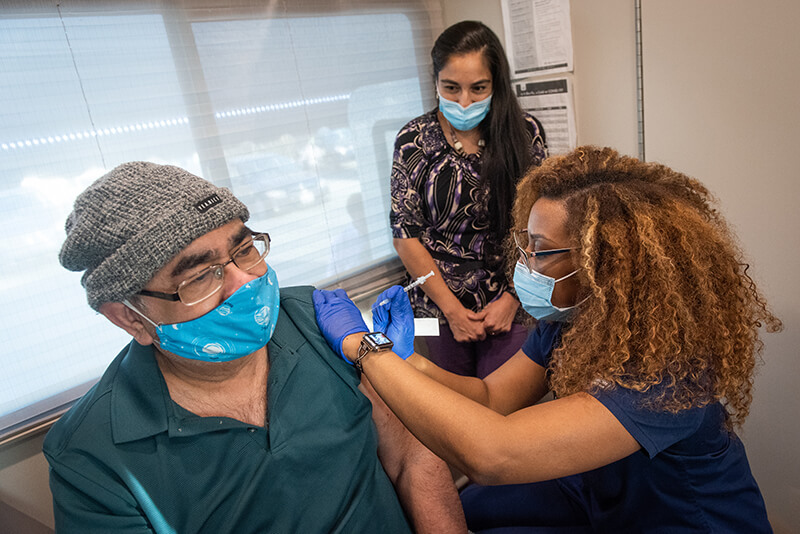 The combined impact that Atrium Health Wake Forest Baptist and Wake Forest University School of Medicine has on the community continues to grow. Some of the numbers that illustrate that impact include:
Bringing approximately $300 million into the community each year to advance medical research.
Investing more than $25 million in community health initiatives, operations and donations annually.
Dedicating nearly $10 million each year to subsidize local health clinics and patient assistance.
The people and programs at the School of Medicine also play a key role. Students, residents and faculty help make possible:
The DEAC (Delivering Equal Access to Care) Clinic, a student-run, physician-staffed free clinic for those who cannot afford health insurance and do not qualify for government assistance.
The medical center's mobile health clinic, which brings care into the community.
Share the Health fairs, free events sponsored by the medical center, the medical school and the Northwest Area Health Education Center, where screenings, flu shots and many other health-related services are made available to all adults regardless of insurance, immigration status or income.
Then there's support provided through approximately $9.7 million to subsidize work within the community at:
Downtown Health Plaza, and Bethesda and Southside health clinics.
School Health Alliance.
Supportive care and behavioral health.
Highland Avenue Clinic, a joint effort with Winston-Salem's medical community to provide accessible and affordable primary care services.
In addition to helping the community, many of those sites also aid in the education and training of students and residents.
"Our learners, students and residents play a vital role in care delivery across our entire community in many different settings," says Jeremy Moseley, MPH, associate vice president of the FaithHealth Division at Atrium Health Wake Forest Baptist. He cites student work at the DEAC Clinic and Downtown Health Plaza's medical residents as two examples.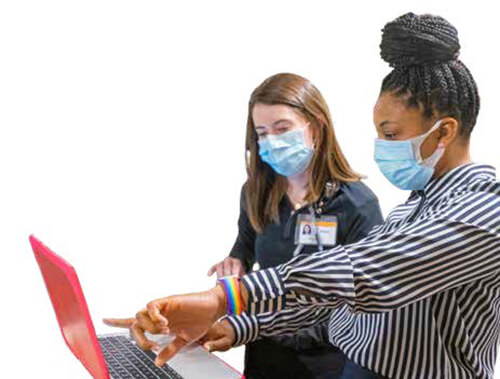 "When we think about population health and community health, broadly speaking, many of those clinical services either would be underutilized or under-resourced without our academic core, which provides a backbone for a lot of that work."
The community also benefits when graduates of the school's medical education programs remain in the area to continue their careers or choose to serve in rural and underserved suburban areas.
In research, the school's work attracts about $300 million or more in funding annually that is used in projects and innovations that often benefit the surrounding community first. That work includes research and clinical trials in Alzheimer's disease, cancer and many other conditions.
In the coming decade, Atrium Health plans to invest $3.4 billion in the Wake Forest Baptist region, $600 million of which will advance the academic mission. Included in this are a new $150 million academic endowment created to fund additional education and research growth and a $70 million Academic Enrichment Fund to accelerate academic initiatives. As a result, the positive impact made by the medical center and the School of Medicine on the community will only continue to grow.