Support Creates Jewel for our Medical School
Last fall, I had the privilege of sharing in the celebration of the 10th anniversary of the Delivering Equal Access to Care (DEAC) Clinic.
The DEAC Clinic was one of the first initiatives that my husband, Phil, and I chose to support philanthropically at the medical school, and it remains a personal interest of ours. As alumni, many of you have supported DEAC, and this fall, the Medical Center Guild directed fundraising proceeds to the clinic as well.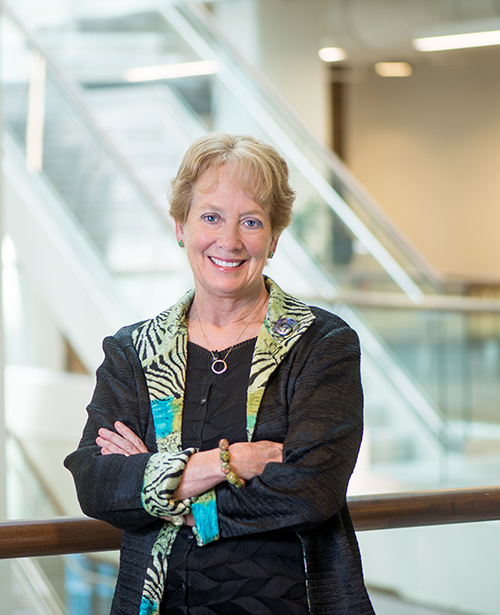 This clinic is such a jewel for our School of Medicine—other schools have similar clinics, but to me, DEAC is extraordinary, and I want to share why.
For our students, it's a wonderful way to enhance their medical education and to serve their community. For our faculty, it gives them that same service opportunity. Most importantly, for those in the community who are uninsured or underinsured, it provides needed care.
Every year, there are about 25 faculty volunteers and nearly 500 student volunteers who help run the clinic. If you combine the enrollment numbers of the MD and PA programs, nearly 55 percent of those students are involved, and they contribute more than 6,200 hours of service. All of that work has helped it become the first student-run clinic ever to receive accreditation from the North Carolina Association of Free and Charitable Clinics.
During its first decade, DEAC operated out of the Community Care Center in Winston-Salem. That arrangement worked wonderfully, allowing DEAC to establish itself and to grow, and we are deeply grateful for that partnership.
In October, in time for its 10th anniversary, DEAC moved into the Bowman Gray Center for Medical Education, which houses our MD program in downtown Winston-Salem's Innovation Quarter.
It's a beautiful space that sets the stage for the clinic's future. The move makes the connection between the clinic and our medical school more apparent to the community, and it allows us to welcome the community into our school.
I hope you will enjoy reading more about the clinic in this issue of Catalyst. I am extremely proud of our students, faculty and alumni who make the DEAC Clinic exceptional, and if you, too, are excited about the DEAC clinic, I hope you will consider supporting it.

Julie Ann Freischlag, MD
Chief Executive Officer, Wake Forest Baptist Health
Dean, Wake Forest School of Medicine