"Standardized patients" are actors skilled in portraying live patient simulation in a variety of patient settings, generally equipped for direct observation, wireless communication and video recording.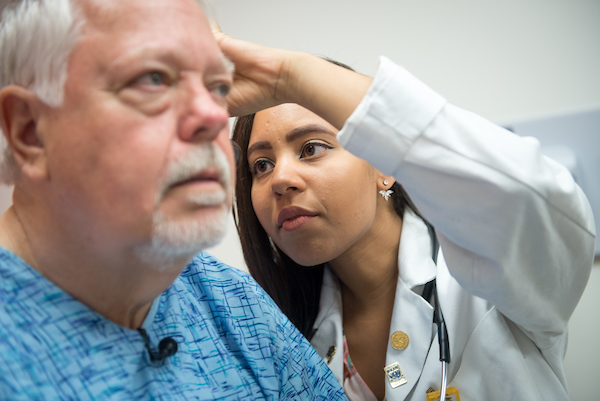 Wake Forest School of Medicine was an early leader in developing and implementing the use of standardized patients as part of its medical curriculum. The use of standardized patients provides opportunities for direct observation for education and assessment of doctor-patient interactions. The interactions also allow learners to practice collecting patient histories and conducting physical examinations, as well as managing patients in outpatient and inpatient settings.
CEAL offers standardized patient educational and assessment opportunities in a variety of events to enhance and evaluate patient care interactions. The center also has the capability to use standardized patients within the clinical workplace for immersive learning projects.
---
Interested in Becoming a Standardized Patient?