The Neonatal-Perinatal Medicine Fellowship at Wake Forest University School of Medicine is an ACGME-accredited three-year program for future neonatologists to gain the clinical, professional and scholarly experience needed to enter the next phase of their careers.
Why Train at Wake Forest?
Thank you for your interest in our fellowship training program, which was established in 1987 and has a number of strengths, including: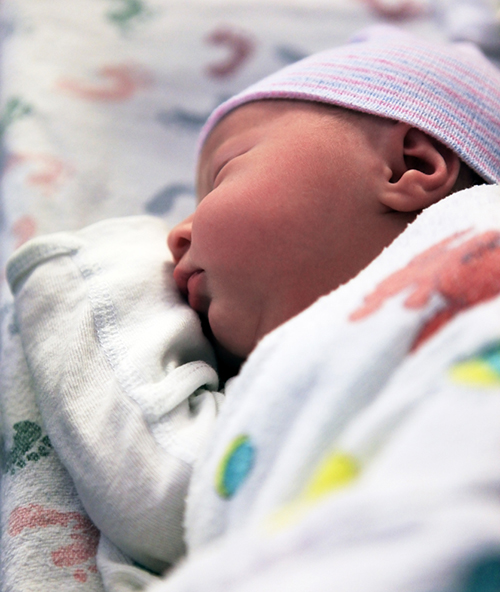 A close working relationship with 15 outstanding faculty members
An 81-bed Level IV Neonatal Intensive Care Unit (NICU) with predominantly single patient family rooms and more than 800 annual admissions
Active quality improvement programs
A strong clinical research program
A follow-up clinic that has operated for 40 years
The educational and clinical curricula provide a balanced training experience that will prepare you for your career in neonatology.
With regard to opportunities for scholarly accomplishments, we have ongoing research programs in:
Substance-exposed newborns and childhood outcomes
Long-term cardiovascular and metabolic health of former very low birth weight infants
Environmental determinants of childhood health outcomes in three cohorts of former preterm infants
We also have many fellows choose robust quality improvement projects for their scholarly activity. Our fellows have had significant success with these projects, winning regional awards, presenting nationally, and many invited to present internationally. In addition, the clinical fellowship can be combined with a Masters of Science (MS) in Clinical and Population Translational Sciences.
Our faculty are strongly committed to providing fellows with a well-rounded and comprehensive training experience. I hope you will give strong consideration to applying to our program. If you have any questions, please do not hesitate to contact us at 336-716-4663 or ldowney@wakehealth.edu.
Sincerely,
L. Corbin Downey, MD, MPH
Assistant Professor of Pediatrics Program Director, Neonatal Perinatal Medicine Training Program
NICU Virtual Tour
The Dale and Karen Sisel Neonatal Intensive Care Unit, a state-of-the-art, Level IV intensive care nursery where our neonatology fellows spend most of their time, is one of the largest and most comprehensive nurseries in North Carolina. Use our virtual tour below to explore the unit, navigate the drop-down to switch rooms and your mouse (or finger for touch screens) to rotate around the room.