The Neonatal Intensive Care Unit (NICU) Follow Up Clinic provides follow-up care for high-risk neonates. The multidisciplinary program provides medical and developmental services to NICU patients from discharge to 18 months of age.
All neonatology fellows participate in the clinic's activities, serving high-risk infants discharged from the NICUs at Brenner Children Hospital and Forsyth Medical Center. This provides a unique opportunity for fellows to gain valuable exposure to the wide range of medical and developmental problems that graduates of the NICU experience.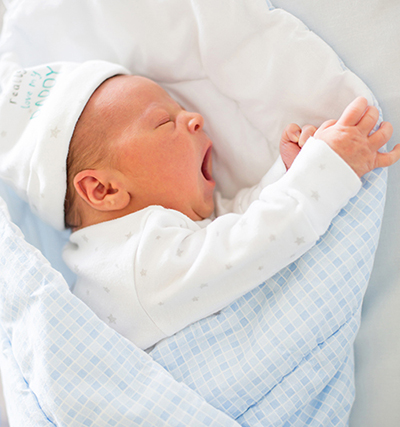 Fellows participate in two clinic environments: the Developmental Follow Up Clinic and the Comprehensive Infant Clinic.
Developmental Follow Up Clinic
Fellows meet with patients each Tuesday and provide developmental assessments, such as the Bayley Scales of Infant Development. In addition, the NICU Follow Up Clinic meets Wednesday and Thursday and provides medical care and developmental screening.
Comprehensive Infant Clinic
Fellows meet with patients on the fourth Friday of the month for a combined neuro-NICU patient visit. Fellows work with Dr. Monideep Dutt, Heather Vye (PT) and Dr. Jennifer Check to see patients who are already followed by Pediatric Neurology but are in need of close neurodevelopmental monitoring as an outpatient.
Infants served by the clinics include those with
Bronchopulmonary dysplasia (chronic lung disease)
Extreme prematurity
Feeding difficulties
Infants are typically followed until they reach 18 months adjusted age (age adjusted for degree of prematurity).