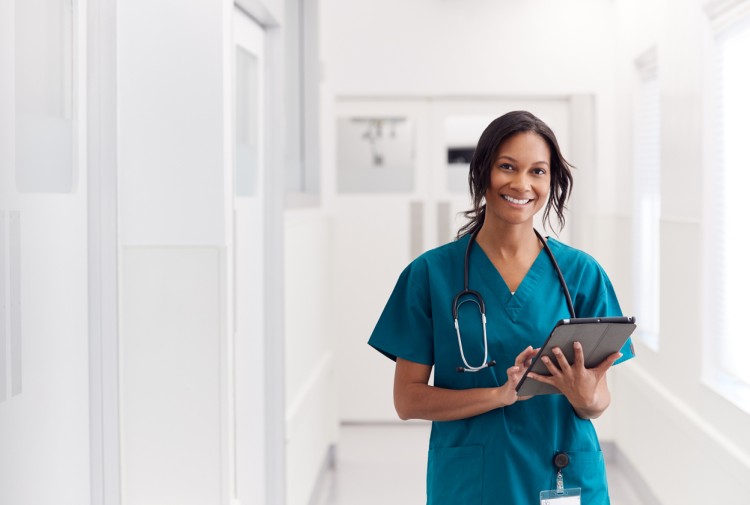 Clinical research programs provide opportunities for scientists and medical practitioners to innovate new treatments, develop life-saving vaccines and gain a better understanding of disease prevention.
To achieve these goals, clinical researchers do more than just observe a disease and its lifecycle. Instead, they intervene in the lives of real patients, testing new medications or clinical interventions with the ultimate goal of advancing safe, effective patient care.
Clinical research nurses play an important role in this work, advocating for the safety and well-being of their patients throughout the research process. For those who are interested in both clinical research and the important job duties of patient care, becoming a clinical research nurse can be a rewarding, exciting career. One of the best ways to start on this path is by pursuing a formal degree, such as an online Master's in Clinical Research Management.
The Clinical Research Nurse Role at a Glance
Before discussing how to become a clinical research nurse, it's important to offer a clear definition of the role and its various responsibilities.
Clinical research nurses work mainly in dedicated clinical research settings and serve as liaisons between researchers and patient volunteers, according to the National Institutes of Health (NIH). Their primary function is to ensure that, throughout the research process, patients are treated both ethically and safely.
Core Duties
In pursuit of this goal, clinical research nurses have a number of significant responsibilities, including the following.
Monitoring safety conditions. Clinical research programs follow clearly defined patient safety protocols. Clinical research nurses ensure compliance with these protocols.
Coordinating consent. Clinical research nurses must also talk with patients, explain their involvement in the research process and secure their consent for any treatments administered or personal information collected.
Collecting data. Both before and after treatments are administered, nurses may play an important role in collecting patient data, including vital signs, to measure the treatment's impact.
Importance of Clinical Research Nurses
The work of clinical research nurses can have a wide-ranging impact. Through their involvement, new pharmaceutical interventions can be developed with a clear sense of how those drugs impact patient safety and well-being. Clinical research nurses also assist in the formation of new preventative measures and clinical procedures.
Steps to Becoming a Clinical Research Nurse
To properly uphold patient safety and wellness in a clinical research program, nurse professionals must develop and continually improve on a set of core competencies. The best way to develop these skills is through a combination of education and work experience, both of which can lay the foundations for career success.
Essential Skills
Some key skills for clinical research nurses include those listed below.
Problem-solving. Nurses who work in clinical research will often need to address unexpected complications or issues with the patients in their care.
Communication skills. Clinical research nurses are tasked with communicating clinical protocols to patients and also conveying patient data to research coordinators.
Analytical skills. Nurses are often responsible for providing both qualitative and quantitative data to research coordinators, which calls for keen powers of analysis.
Decision making. In the context of new or experimental therapies, nurses may need to make timely decisions about what's best for their patients.
Experience and Education
Generally, to find work as a clinical research nurse, it's necessary to have a Bachelor of Science in Nursing (BSN), as well as certification as an RN or LPN. Additionally, most clinical research nurse positions will call for recent experience in an acute care setting.
Pursuing a more advanced degree, such as a Master of Science in Clinical Research Management, can help nurses further develop their skills and become more competitive in the job market. In particular, programs such as those at Wake Forest University provide foundational instruction in ethics, research methodologies and more.
What Is the Salary of a Clinical Research Nurse?
Those who are curious about how to become a clinical research nurse may be interested in salary expectations. According to data from the compensation website PayScale, the median annual salary for clinical research nurses as of August 2020 was $72,080. Some positions also offer bonuses.
A number of factors can determine clinical research nurse salaries.
Level of education. Those who hold advanced degrees typically command higher pay ranges.
Experience level. Nurses with more years of acute care experience may also earn higher salaries.
Geographic location. Salaries will usually be more competitive in larger cities and metropolitan areas where more clinical research projects are in progress at any given moment.
Take the First Step Toward Becoming a Clinical Research Nurse
Becoming a clinical research nurse provides an opportunity not only to participate in groundbreaking, potentially life-saving research projects, but also have a direct impact on patient care.
Embark on the path to a clinical research nursing career. Learn more about the online Master's in Clinical Research Management program at Wake Forest University.
Sources:
Daily Nurse, Clinical Research Nurse
Houston Chronicle, What Is a Nurse Research Coordinator?
National Cancer Institute Center for Cancer Research, Clinical Research Nurse Shares What to Know About Clinical Trials
National Institute of Health, Clinical Research Nurse Roles
National Institutes of Health, Clinical Research Nursing
Oncology Nursing News, The Nurses' Role in a Clinical Trial: Everyone is Involved