For over five years, Gail Curtis has taken active roles in the American Academy of PAs, including as president and chair, in addition to her role as chair of PA Studies at Wake Forest. While she took pride in both roles, her duties always prevented her from attending Hooding and Awards ceremony at Wake Forest.
"You're with the students for two years, and you watch them come in and mature and develop into these highly skilled professionals," she lamented. "And then you don't get to be there for the biggest moment."
This year, after a long absence at the event, Curtis was finally able to attend the Hooding and Awards ceremony and address the students directly. It was a bittersweet moment for her, because it was also one of her last duties before she retired at the end of June.
"It was special, because it was my last opportunity to actually be with a graduating class," she said.
A Completion and a Beginning
In her remarks to the class of '21, Curtis reflected on her career and the fact that she was addressing Wake Forest PA students for the last time.
"It was about the fact that we were at opposite ends of this bookshelf," Curtis recalled. "Where I was just ending my career as they are just beginning their career."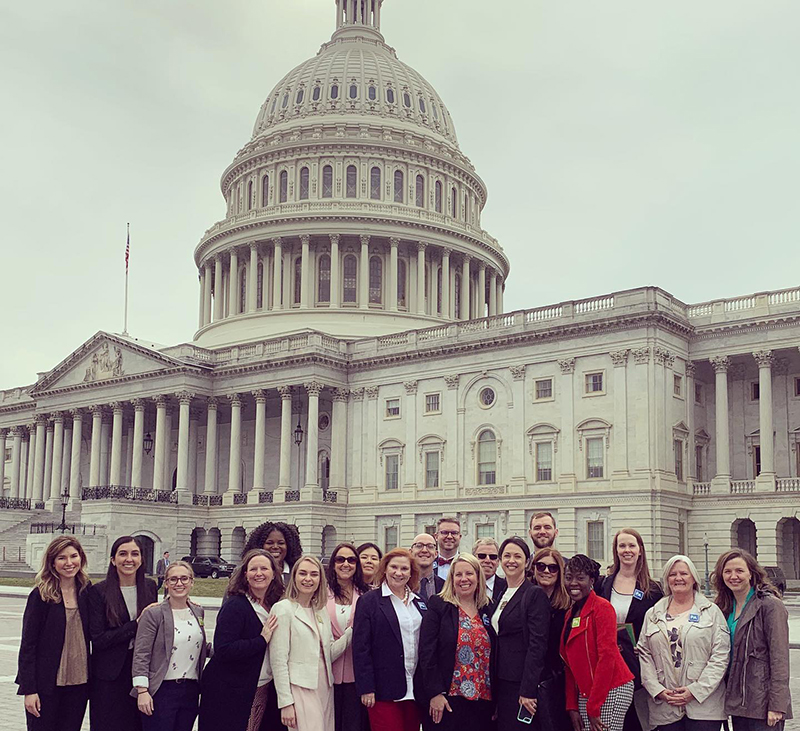 In her speech, Curtis spoke about her goals and aspirations when she first entered PA school at Wake Forest in 1979. "What I wanted to do was to provide patient care and to take care of people," she said, citing a line straight out of her PA school application.
She added that her career, while it took unexpected turns, was ultimately satisfying and allowed her to fulfill all of her goals. "I feel like I made a difference," she continued. "And not just in taking care of patients, but in helping new students every year learn to be a PA, so that they would then go out and take care of patients and help people."
It was a fitting end for Curtis after having been a part of the Wake Forest family for more than 40 years. "It was very special for me. It felt like a completion, a nice way to tie a bow on the last part of my time in PA Studies," she said, turning her attention to the graduating students. "It was a full-circle moment for me and a beginning for them."
Curtis also said it was incredibly gratifying to be able to share the moment with the graduates. "Seeing all of the students actually be able to walk across the stage and get handed their diploma, and to see the smiles on their faces," she said. "That was the biggest highlight of the day."
It's Time
In her remarks, Curtis issued a challenge to the class of '21.
While she is proud of every class, she is especially impressed by this class for having to complete their training in difficult circumstances. "This is very difficult training, even in the best of worlds, but to have done it in a pandemic is quite remarkable," she remarked. "I expect to see great things from them."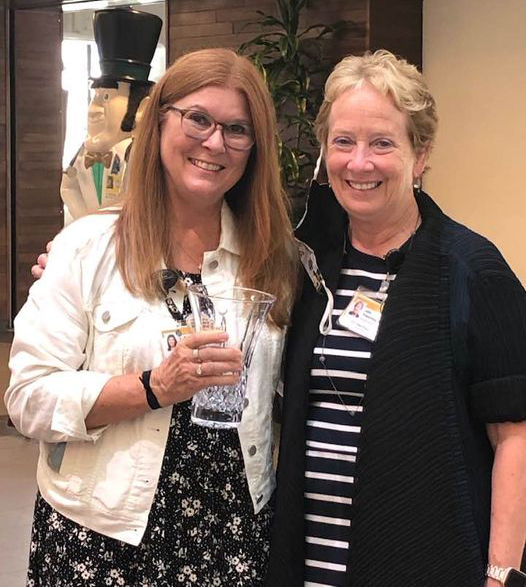 Curtis is confident, given their rigorous training, that the graduates will make an impact on their patients and on the PA profession itself. She said she hopes they realize that they're starting amazing new chapters in their lives.
"It's a great time to be a PA," she said, adding that her wish for the students was to have as fulfilling a career as she did. "I really hope that they can look back at the end of their careers and feel satisfied."
Beyond attending next year's graduation as a spectator, Curtis said she plans to step away from the medical field completely. "I plan to do nothing at all for a month," she said, adding that she plans to travel and volunteer by fostering dogs."
"Mostly I want to relax," she concluded. "I've been working since I was 16. So it's time."