Nanda Kumar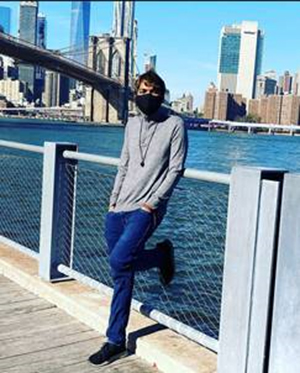 The Department of PA Studies is excited to welcome our newest staff member, Nanda Kumar. Nanda joined us in early August as a Departmental Project Manager. He completed his undergraduate degree in Computer Engineering from Mumbai University in India, and he completed his graduate degree at SUNY, University at Buffalo, where he received an MS in Management Information Systems.
Prior to receiving his master's degree, Nanda worked for Willis Towers Watson as a Data Analyst, then worked for Zycus Infotech as a Business Analyst.
In his free time, Nanda enjoys singing, playing guitar, and traveling. He has visited a few countries in Asia, as well as frequenting San Francisco where his brother lives. He loves dogs and cats, and once he is fully settled in Winston-Salem, he hopes to adopt a Shih Tzu.
Welcome Nanda!