Tara Wommack
Tara Wommack has joined our staff as the department Project manager. With a background in nutrition policy, she previously worked as a research analyst doing qualitative data analysis on government-funded projects. She is originally from Iowa and attended college and graduate school at Tufts University in Boston, Massachusetts.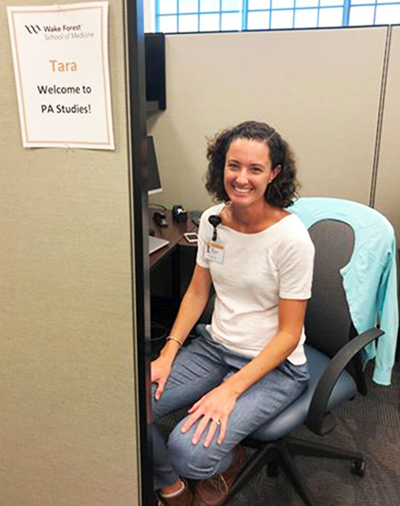 Tara's diverse education and experience lends itself well to the project management position. "Every day is something a little bit different," Tara said. "I get to be creative, resourceful, work with big data, and come up with new ideas for the department. The variety of work really suits my personality and background, and I feel that I can contribute to the department's goals in truly meaningful ways."
Tara is an avid runner, loves listening to books on her drive to and from the office, and enjoys spending as much time as possible outdoors with camping, trail running, finding new playgrounds for her two daughters, and taking the dog on long walks through her neighborhood parks.
Tara is excited to be working with PA Studies' supportive and dedicated team of faculty and staff.