Gayle Bodner, MMS, PA-C; Sarah Garvick, MS, MPAS, PA-C; Chris Gillette, PhD; and Sonia Crandall, PhD, presented "Do Specific PAEA EOR Exams Predict PACKRAT Performance?" at the PA Education Forum in Washington, DC, in October.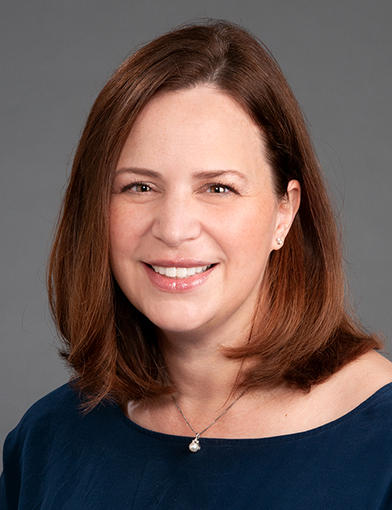 Bodner presented "Know When to Hold 'Em: Common Medication Management Decisions When Your Patient Has Planned Surgery" at the AAPA annual conference in Denver, Colorado, in May.
Crandall was senior author on "Development of an Innovative Career Development Program for Early-Career Women Faculty," published in Global Advances in Health and Medicine. She also participated in two presentations at The Generalists in Medical Education conference in Phoenix, Arizona, earlier in November: "Career Transitions for Senior Medical Educators: How Should Generalists Plan and Prepare for Future Roles?" and "Journal Editors Panel: How to Avoid Common Mistakes in Submitting and Revising Manuscripts."
L. Gail Curtis, MPAS, PA-C, presented "A Novel Medic to Physician Assistant Pathway" at the Association for Medical Education in Europe (AMEE) meeting in Vienna, Austria, in August. Ian Smith, MMS, PA-C, was co-author.
Alisha T. DeTroye, MMS, PA-C, DFAAPA, presented "Integration of Survivorship into High Grade Glioma Standard of Care" at the Association of PAs in Oncology 22nd Annual Oncology Symposium for the Healthcare Provider in Boston, Massachusetts, in August. This poster was one of the top three abstracts submitted. DeTroye also served on a PA/NP utilization panel at this meeting.
DeTroye is president-elect of the North Carolina Academy of PAs and has been traveling throughout the state in that role to speak on "PA: Finding Your Path to Leadership."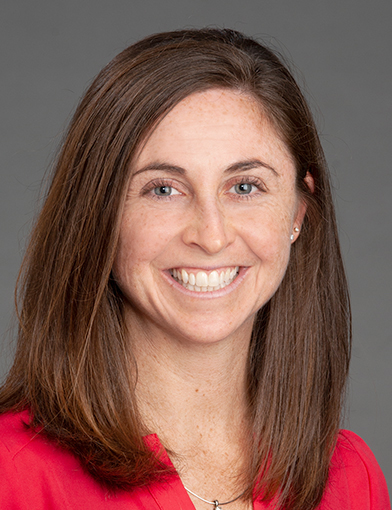 Sarah Garvick and Brian Robinson, MS, MPAS, PA-C, presented "Instruction Delivered from Practicing Medical Professionals Shows Positive Outcome in Interprofessional Pre-Health Profession Undergraduate Students" at the International Association of Medical Science Educators (IAMSE) meeting in Roanoke, Virginia, in June.
Chris Gillette published the following articles: "Health Professions Students' Attitudes and Perceptions of Interprofessional Biases" (International Journal of Pharmacy Practice); "Do More Opioid Policies Reduce Opioid Dispensing in Traditional Medicaid?" (Research in Social and Administrative Pharmacy); "Efficacy and Safety of Direct Acting Antivirals (DAAs) in an Urban Clinical Setting" (Clinical Gastroenterology and Treatment); "North Carolina Community Pharmacists' Attitudes about Suicide and Willingness To Conduct Suicidal Ideation Assessment: A Cross-Sectional Survey" (Research in Social and Administrative Pharmacy); and "A Semester-Long Critical Thinking Course in the First Semester of Pharmacy School: Impact on Critical Thinking Skills" (Currents in Pharmacy Teaching and Learning).
Gillette presented the poster "Physician Assistant Training in the Effective Use of Interpreters" at the AMEE meeting in Vienna, Austria, in August. Co-authors were Brian Peacock, MMS, PA-C, and Sonia Crandall.
Peacock and Erich Grant, MMS, PA-C, along with Wake Forest physician colleagues, had their submission "Safety in Numbers: Successful Student-Approved Case-Based Interprofessional Safety Workshop Utilizing Hybrid Small and Large Group Learning" accepted to MedEd PORTAL.
Jill P. Grant, MS, MMS, PA-C, presented "Resilience through Parallel Charts in Physician Assistant Education" at the IAMSE meeting in Roanoke, Virginia, in June. Tanya Gregory, PhD, was co-author.
Gregory and Wake PA student co-authors published "Clinical Utility of Next-Generation Sequencing in Precision Oncology" in the January issue of JAAPA.
Tiffany Hiatt, MMS, PA-C, presented "Diabetes: Creating a Roadmap for Success" at the North Carolina Academy of PAs summer conference in Myrtle Beach, South Carolina, in August.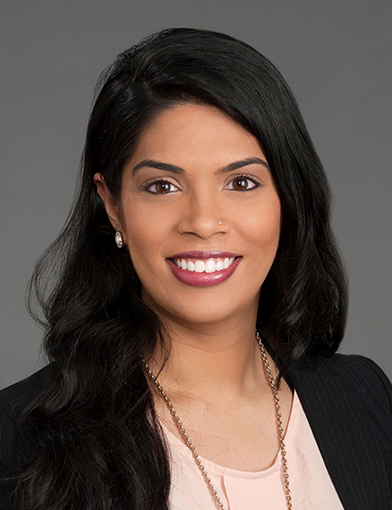 Sobia Hussaini, MHA, presented "Social Justice in Healthcare Career Exploration" at the Academy for Professionalism in Healthcare meeting in New Orleans, Louisiana, in May. She presented "Launching into Healthcare: A Social Justice Framework for College-and-Career Readiness" at National Association of Medical Minority Educators Southern & Central Regional Conference in Huntington, West Virginia, in September. Last spring, Hussaini received the Faculty Excellence in Education Scholarship Award from the Wake Forest School of Medicine Health Professions Education Institute.
K. Patrick Ober, MD, published "Of teams and other things" in the June issue of JAAPA. He also presented "A Life of Healing" at the Alpha Omega Alpha Visiting Professorship, University of South Carolina-Greenville School of Medicine in April; "Mark Twain & the Magnetic Rock Spring Water" at the Clemens Conference in Hannibal, Missouri, in July; and "Mark Twain and Medicine: Any Mummery Will Cure," keynote address at the NC Association of Free & Charitable Clinics in Winston-Salem, North Carolina, in September.
Courtney Perry, PharmD, presented "Training Learners to Become Teachers through a Residency Certificate Teaching Program" at Wake Forest Baptist Health's Health Professions Education Institute Spring Mini-Symposium in April.
Caroline Sisson, MMS, PA-C, and Josh Waynick, MMS, PA-C, presented "Standardizing Clinical Reasoning Assessment in Preclinical PA Education" at the PA Education Forum in Washington, DC, in October.
Sisson presented "Sleep Apnea: The Unwanted Bedfellow" and the North Carolina Academy of PAs summer conference in Myrtle Beach in August.
Waynick, who was promoted to assistant professor, published "Cardiac Laboratory Markers" in the July issue of Physician Assistant Clinics.
Ian Smith presented "Interprofessional Education in Ultrasound Instruction: Creating Connections across Healthcare Disciplines" at the IAMSE meeting in Roanoke, Virginia, in June.
Smith and Sarah Garvick presented "Physician Assistant Faculty Advisement during Creation of an Ultrasound Student Interest Group" at the IAMSE meeting, and their work was nominated for best abstract award.