For a candidate to be considered competitive for admission to the Wake Forest PA Program, they must show evidence of "community service in healthcare". This can mean a number of things, from working on a medical mission to directly administering care to underserved populations.
But what might seem like just another box to tick in an already rigorous admission process is actually, at its core, a message to potential applicants. Learning to serve the community, as well as to treat patients, is central to the Wake Forest PA Program mission.
Once admitted, students are challenged from day one to think critically about the determinants of health in order to adopt the program's uniquely people-first approach to healthcare.
"We really want our graduates to take care of people and all that's involved in the patient, and not just the disease itself," said Brian Peacock, assistant professor. "We want them to be thinking about social injustice, access to care and resources, what organizations are out there, and what they can do outside of the hospital to help the overall health of the community."
Uncomfortable Conversations
Fostering a socially conscious mindset in students has been incorporated into the inquiry-based learning curriculum for which the Wake Forest PA Program is known. As students collaborate in small groups to treat hypothetical patients, they learn to take the patients' backgrounds into account.
Over time, they learn more about the patients' race, religion, culture, comfortability with healthcare institutions, and other factors.
The purpose of this style of instruction is to get the students to question the best approaches to any individual patient's care. In the process, they learn to strategize how to increase their quality and compassion of care while remaining culturally considerate and compassionate.
"We have uncomfortable conversations that expose them to the kind of systemic racism in healthcare," said Peacock. "By having those conversations, they can learn about the fractures in the system that need to be repaired."
He added that the ultimate goal of having those conversations is to prepare the students for when they are practicing PAs. "We want them to be ready to go out and make a positive impact on all the communities around them."
Opportunities to Give Back
Students don't have to wait until they graduate to begin healing their communities. The Wake Forest PA program offers a variety of opportunities for students to get involved throughout the school year.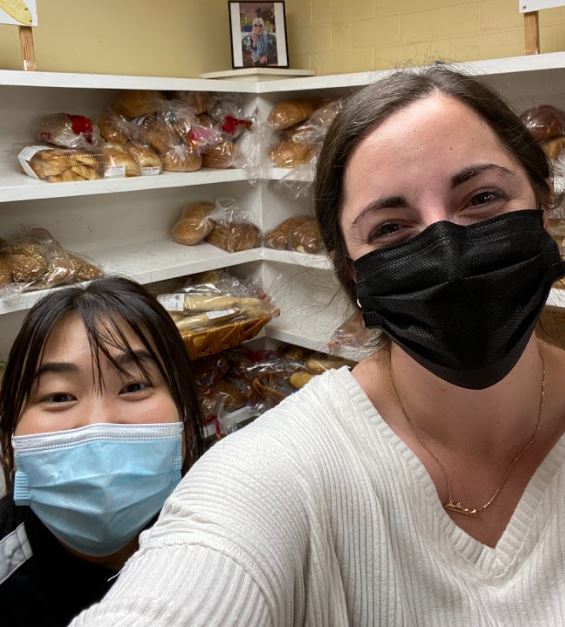 For example, over this past summer, students were able to volunteer with Winston Salem's HOPE (Help Our People Eat) Clinic by helping them clean their tables, floors, and trucks in preparation for a food distribution.
HOPE Clinic is a nonprofit that combats nutritional deficiencies caused by the city's enduring food deserts by providing fresh produce and healthy snacks to children in the community.
Students are also given numerous avenues through which they can expand their impact far beyond Winston Salem. Up in Watauga County, they can run canned food drives with the Health and Hunger Coalition up. Businesses like Revolution Boone or Cyclebar offer fundraising opportunities for a variety of charitable causes and organizations.
Students can also directly apply knowledge they learned in the classroom with the litany of community care centers throughout North Carolina that are eager to accept the help.
Most importantly, participation in these projects is not mandated, it's completely voluntary, in keeping with the spirit of community service. In fact, Peacock said students are clamoring for even more opportunities to go out into the world and heal their communities.
"The students have really embraced all of this. The discussions in our classes have grown exponentially over the last few years and the eagerness to get involved in the community service opportunities has gone up," Peacock said. "We're trying to find more and more opportunities for them because we have more and more students who want to do it.
"Every year the enthusiasm continues to grow."