12th Annual Women's Health Research Day
Tuesday, May 24, 2022
Bowman Gray Center for Medical Education – 5th Floor – Tiered Classroom (# 5107)
475 Vine St.
Winston-Salem, NC
---
Healthy Aging – Women's Health Beyond Menopause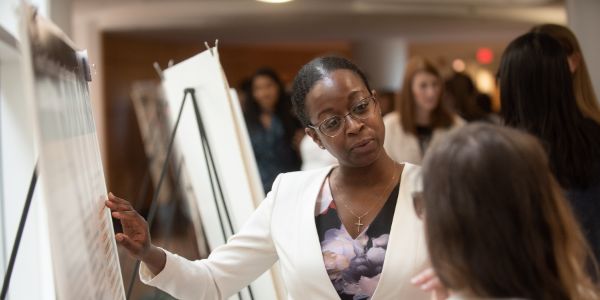 One of the missions of Women in Medicine and Science (WIMS) is to develop and implement programs to promote women's health and sex differences research. Women's Health Research Day is one of the ways we achieve this mission by showcasing the achievements of investigators in the topic area.
Audience
Women's Health Research Day is open to everyone both internally to Atrium Health Wake Forest Baptist and externally: all faculty, students, staff, nurses, post-docs, residents, and fellows. There is no fee, but registration is required.
For more information, email us or call 336-716-5489

Organizers
Presented and Sponsored By:
Presented by:
Women in Medicine and Science (WIMS) and Wake Forest University School of Medicine
Sponsored by:
Cardiovascular Sciences Center, Center for Addiction Research, Center for Redox Biology & Medicine, Division of Public Health Sciences, Emergency Medicine, Hypertension & Vascular Research Center, Internal Medicine, Microbiology and Immunology, Neurosciences Clinical Trial and Innovation Center, Obstetrics and Gynecology, Ophthalmology, Orthopaedic Surgery, Plastic and Reconstructive Surgery, Radiology, Biomedical Engineering, Sticht Center for Healthy Aging and Alzheimer's Prevention, Urology and Wake Forest Institute for Regenerative Medicine.

Also made possible by the Members of the Lucile Hutaff Education Society for Women in Medicine and Science.