The HPEI Educator Conference is intended for faculty, staff, students, residents, fellows, physicians, and providers who are interested in teaching and training in the health professions. The conference features best-practice updates, evidence-based teaching, opportunities for networking with educators, and thoughtful discussions about how we train current and future generations of health professionals. This year's conference is packed full of great content, exciting discussions, and workshops that will build important skills in survey development, manuscript writing, team-based learning, and equity, diversity, and inclusion.
Welcome and Introduction
12:00 – 12:05

Oral Presentations from Top Scoring Abstracts
12:05 – 1:05

Medical Education Research
Ewen Liu, MS3 & Mohammed Moumen, MS3: 'Characterizing the Impact of Medical Student Clinical Exposure to Patients with Opioid Use Disorder on Perceptions of Stigma and Patient Care' (Abstract # 5)
Paula Patel, MS3: 'Medical Students' Media Multitasking During Lectures: Cognitive and Course-Related Correlates' (Abstract # 22)
Lindsay Strowd, MD: 'Qualitative Analysis of Collegiate Athlete Performance in Medical School' (Abstract # 19)

Curricular Innovation
Rachel Wolfe, MD: 'Compare and Contrast: An Online Self-directed Module to Support Clinical Reasoning in the Clinical Years' (Abstract # 17)
Candace Haghighi, MS2: 'Implementation of Dermatology and Virology Team-Based Learning Event Emphasizing Skin of Color Diagnosis' (Abstract # 20)
Anna Rose DiPentima, Student at Wake Forest University: 'Creating clinical exposure for medical students in the COVID-19 era through virtual shadowing' (Abstract # 9)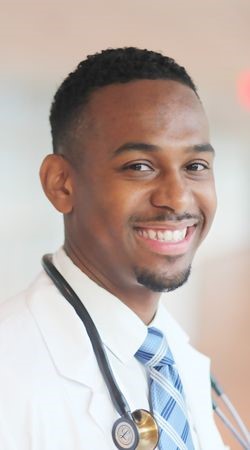 Keynote:
"From Wake Forest to the White House: A personal and professional reflection on addressing health equity in education and practice" from Cameron Webb, MD, JD, Senior Policy Advisor for President Biden's COVID-19 Taskforce, Director of Health Policy and Equity at UVA's School of Medicine
1:10 – 2:10
Virtual Poster Tour
2:10 – 2:30

Breakout Sessions
2:30 – 4:00

Awards and Conclusion
4:00 – 4:30
Join the workshop you registered for by clicking on the session title
2:30 – 4:00
"Selecting & Designing Equitable Curricula - Diversity Matters" presented by Rosny Daniel, MD and Meghan O'Brien, MD, MBE from University of California at San Francisco
"Creating a successful published education research project using the Brooks Scholarship evaluation criteria" presented by Lindsay Strowd, MD and Sarah Garvick, PA, current and former Brooks Scholars
"Survey Development in Medical Education Research" presented by Anthony "Tony" Artino, PhD, Professor at George Washington University, Associate Editor Perspectives on Medical Education and Assistant Editor, Academic Medicine
"How to implement TBL as an educational tool to enhance teaching, reducing lecturer burden, and have fun" presented by Tim Peters, MD; E. Shen, PhD; Janel Hunter, MD
Virtual Poster Tour
Posters are an important method for disseminating new findings and teaching practices.
Medical Education Research posters describe important findings, new discoveries, and evidence-based practices.
Curricular Innovation posters present new approaches to teaching and outcomes behind tools or resources that can be implemented in biomedical instruction.
Works in Progress are preliminary studies and educational interventions that may become next year's important evidence-based practices.